By Caroline Meister
In 2018, Linden Wings Winter Guard had eighteen members, rested comfortably in the Independent A class, and scored averagely. When compared to much larger and higher scoring groups in Independent and Scholastic World classes, Linden appears to pale in comparison. But, after sitting down with Holly Armstrong, director at Linden Wings, it's clear that Linden Wings Color Guard is a force to be reckoned with – in more ways than one.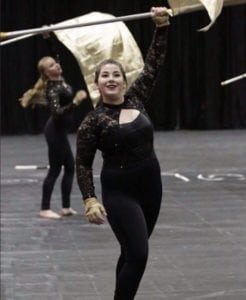 Linden is located just a few minutes outside of Flint, Michigan. Michigan is a fascinating anomaly when it comes to the marching arts. Although rich with marching arts groups, these groups are often spread out and opportunities to get involved can be hard to come by. Additionally, Linden is surrounded by low income areas, presenting a whole new set of challenges.
Competitively, this location is a huge negative. Rehearsal spaces are hard to find. Even if the staff discovers a location, often times they get booted out so that a sports team can use the facility instead. The support from the community, aside from band parents, is practically nonexistent and the group is entirely self-funded.
However, from Armstrong's perspective, this location is a huge positive. Linden Wings acts as training ground for young performers that come from areas of poverty or areas with very little support for the marching arts.
Linden exists to foster a sense of hard work and pride that so many discover in the marching arts. Linden exists to teach the importance of skill-building and expose members to new things.
Linden doesn't exist to compete, it exists to teach.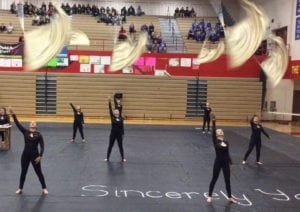 Clearly winning for Linden Wings isn't defined by scores or rankings. So what does winning mean? According to Armstrong, it's when the group performs a great show and masters skills that, a week ago, were foreign to them. Winning is when they can help out their band programs in any way, big or small. Winning is when several members of Linden had enough confidence and skill to try out for Legends Drum and Bugle Corps this past year.
Although Linden Wings Winter Guard might seem unassuming and under the radar, this little guard group from Flint, Michigan, like many other similar groups, is one of the key groups competing in WGI. The staff works tirelessly to create an environment that supports the growth and excellence of their members, while never losing site of the goal of their organization:  to teach.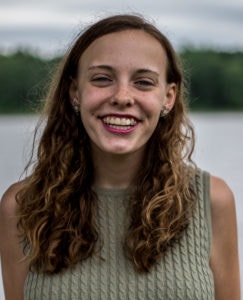 About the Author: Caroline Meister is a sophomore studying Telecommunications, Spanish, and Creative Writing at Ball State University in Muncie, Indiana. Prior to college, Caroline graduated from Zeeland East High School in Zeeland, Michigan. In high school, Caroline was heavily involved with the marching band, wind ensemble, and pit orchestra where she played flute, an instrument she's been playing for almost ten years. Currently, Caroline is in the Pride of Mid-America Marching Band where she marches piccolo.