By Kathryn Hardison
A six-day stay at Dayton Children's Hospital and a little batch of myocarditis and pericarditis can't keep Thomas Pappas from WGI competition.
Less than a week before the 2017 WGI World Championships, Pappas was released from the hospital with strict orders from the doctor to rest for three to six months. But after a little convincing, his doctor gave him the OK to perform with Inertia Independent Winds ensemble.
"He said, 'After this, though, no more,'" Pappas said, with a smile.
2017 was Pappas' first year in Inertia Independent Winds, an Independent A class ensemble. Though he previously was involved in drumline, his switch to perform contra with Inertia Independent Winds was his first time competing with WGI.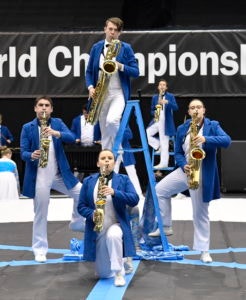 Pappas had no idea, however, that he would become sick just a few weeks before championships. After a bad case of the flu, he developed myocarditis and pericarditis, which involve infection of the tissue of the heart and the tissue surrounding it.
"It was unexpected," Pappas said. "We thought it was heart burn, so we took some Tums, and I woke up at 4 a.m. and realized we had to go to the ER."
Not long after, Pappas was being admitted into the hospital.
Kriss Davis, director of Inertia Independent Winds, said he and the ensemble were in total shock of Pappas' hospitalization.
"When he went to the hospital and his mom called me, the thing that made me break down was that she said, 'Thomas loves this group so much, and he wants to get well to be in that hole,'" Davis said. "That was the most unimportant thing in the whole world at that moment, but it mattered to him."
The winds ensemble practices once a week for six to seven hours. After a season of practices, Pappas said he was determined to compete.
"It's been a lot of time to just say, 'Sorry, you can't perform,'" he said.
Of course, Pappas's health comes first, as the adults and doctors in his life reminded him. Davis had thought of ways to try and incorporate Pappas into the show without strenuous activity – perhaps standing by the pit or watching from a wheelchair. The ensemble, though, would not fill Pappas' hole, Davis said.
"We were not going to close his hole," Davis said. "To us, that wouldn't feel right."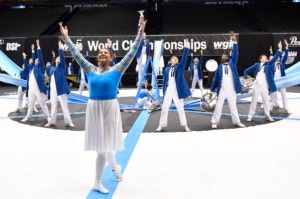 The ensemble, or "family," as Davis called it, clearly missed Pappas during his absence, and did everything they could to help him feel better.
"When I was in the hospital, they were like family," Pappas said. "Everyone is always checking in on me, and even now, they're always watching me to make sure I'm okay. Everybody's been great about it."
Even the practices weren't the same without Pappas, according to Davis.
"He was missing," Davis said. "When you've been a team for five and a half months, and he's been there every week, it was just clear as a bell that they missed him so much."
Though he missed a few practices when he was in the hospital, Pappas showed up for the last rehearsal of the season. He might have been optimistic about his state of health at the time, but his Inertia family watched him like a hawk, out of fear that he wasn't quite strong enough for the activity, Davis said. Pappas, however, was just happy to be doing the sport he loved.
"It was really good being back," Pappas said. "I thought I had already had my last performance."
Inertia Independent Winds placed first in Independent A Winds competition.
Now that it has been six months since his illness, Pappas is involved in marching band for the fall 2017 season, but with restrictions from his doctor. However, he fully intends to rejoin his Inertia family for the 2018 WGI World Championships, where you will be able to find him playing his contra in perfect health.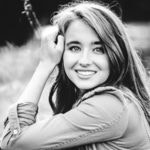 About the Author: Kathryn Hardison is a journalism student at the University of Missouri, majoring in news reporting and minoring in political science. Prior to college, Kathryn went to Kickapoo High School in Springfield, Missouri, where she marched the flute in the fall and played the cymbals for the Kickapoo Indoor Drumline. During her four years in marching band, Kathryn competed with the Kickapoo Golden Arrow Marching Band, of which she later became the flute soloist and junior and senior flute section leader. Kathryn's career in the Kickapoo Indoor Drumline included placing 8th in PSA World Championship finals in 2015 and a promotion to PSO. After college, Kathryn plans to write for a newspaper.