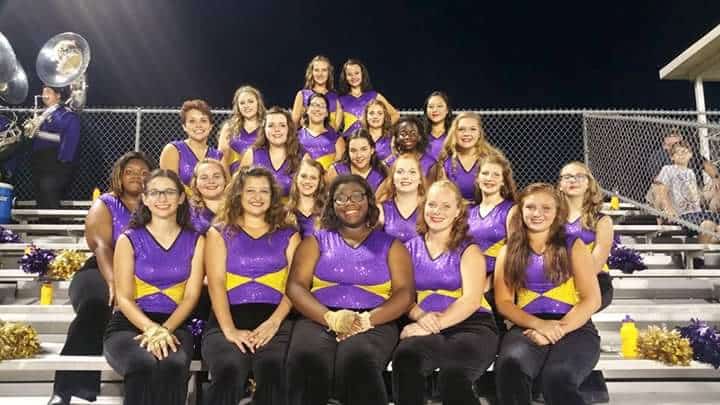 By Kathryn Hardison
Guard members are taught to expect challenges and obstacles, but the Denham Springs High School Color Guard members were not prepared for what came their way. Despite the flooding that devastated their school, the guard will still complete this winter season thanks to the help of WGI Hall of Famer Randy Nelson and several donors.
After the flooding that struck Louisiana in August 2016, the Denham High School Color Guard was left with little to use for the winter season. Their floor mats, weapons, and uniforms were destroyed, and the group was unable to fundraise to replace their equipment because local businesses were also suffering from flood devastation. After Randy Nelson, WGI Hall of Fame recipient, visited the guard on December 15, 2016, he went to Facebook to rally support for the group. Within twenty-four hours, Nelson said the support was remarkable.
"I could not get past the overwhelming support that happened so quickly without hesitation," Nelson said.
People and organizations all over the country have sent monetary donations, uniforms, and flags to the guard since Nelson reached out on Facebook.
Two of the companies who have made donations are Field and Floor FX and Algy Team Collection. Field and Floor FX, according to Nelson, donated digital flags, and Algy Team Collection donated new uniforms.
Johnette Folse, Denham Springs' color guard instructor, said that she was unsure of how Denham Springs would financially prepare for the winter season, but knew the students needed to compete. "[They need] something to look forward to and be able to take their minds off life, and a place to be with friends that support each other," Folse said.
Folse said the group has not lost confidence in their performance abilities, despite the obstacles they have had to face.
"Our small motto for the year has been, 'We control how we respond to adversity.' We want to make sure our students understand that life can be extremely difficult, but that does not mean we can just give up. We are 'Denham Strong,'" Folse said.
The season of giving was not lost in Denham Springs, Louisiana, and because of the overwhelming generosity of the WGI community, the Denham Springs High School Color Guard will be fully prepared for the winter season.
---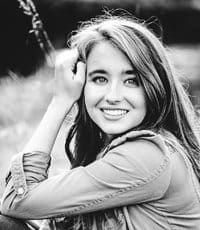 About the Author: Kathryn Hardison is a journalism student at the University of Missouri. Her focus is on convergence news reporting and she plans to earn a minor in politicalscience. Prior to college, Kathryn went to Kickapoo High School in Springfield, Missouri, where she found her love for marching the flute in the fall and playing the cymbals for the Kickapoo Indoor Drumline. During her four years in marching band, Kathryn competed with the Kickapoo Golden Arrow Marching Band, of which she later became the flute soloist and a junior and senior flute section leader. Kathryn's career in the Kickapoo Indoor Drumline included a promotion to Percussion Scholastic Open class and placing 8th in WGI World Championship Finals. After college, Kathryn hopes to become a foreign correspondent for the Middle East.