From a Red Oak Winter Guard Press Release.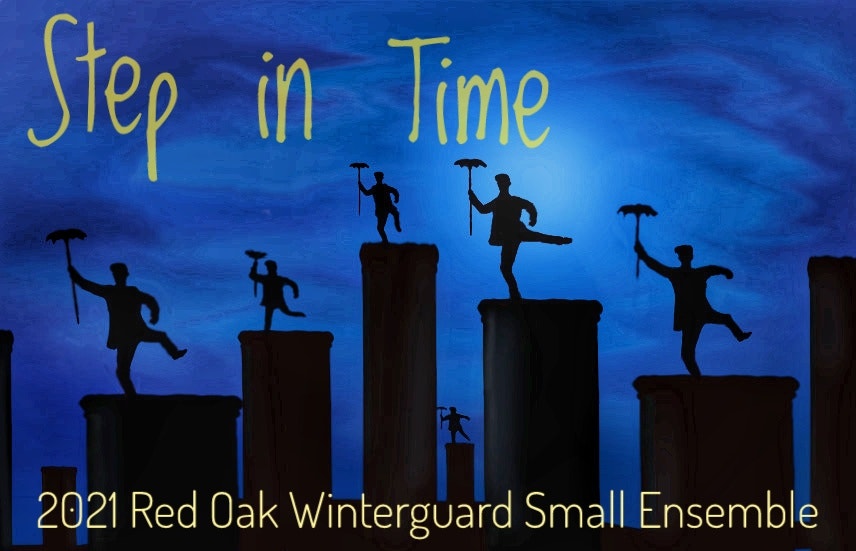 The Red Oak Winter Guard, Small Ensemble, from Nicholasville, KY proudly presents its 2021 show entitled: "Step in Time".
Taking its inspiration from the 1964 Walt Disney Film; this year's show features a modern rendition of the classic "Step in Time" as well as the music from the motion picture soundtrack, Saving Mr. Banks. The 2021 Red Oak Small Ensemble will explore these classic themes and choreography for this year's production. This show along with our set will tell the story of the life and work of the chimney sweeps from the rooftops of London.
The Red Oak Winter Guard program is excited for their inaugural season in WGI. This guard program consists of several ensembles which has membership in grades 3rd through 8th grade. In addition to WGI this group also in a member of the Tristate Winter Guard Circuit. This year's small ensemble consists of exclusively middle school students. The Red Oak Winter Guard is under the direction of Adam Miller and Angela Miller.
"What did I tell ya? There's the whole world at your feet. And who gets to see it? But the birds, the stars and the chimney sweeps.
–Bert (from Mary Poppins)