By Keith D. Griffin
The Light Brigade has not stopped its charge since 1976. Also known as the Buffalo Soldiers, they first began practice at the Ethel Allen Elementary School in North Philadelphia. Since then they have been advancing the youth of North Philadelphia going on 41 years now. They compete as members of the Mid-Atlantic Indoor Network (MAIN) and the Winter Guard International organizations. They have performed all over the United States, including San Diego, Las Vegas, Chicago, Boston, North and South Carolina, Buffalo, Orlando, and Tampa. They are one of the few guards that traveled overseas to London and defeated everyone else in competition. The goals of The Light Brigade program are to involve the youth of the community in a disciplined, regimented, and productive outlet, to build great citizens and thereby develop and enhance the North Philadelphia community. The youth involved learn to become self-reliant. Their self-confidence is increased through their competitiveness, thereby gaining respect in their own and other cultures.
Sheila Henderson is the director of The Light Brigade Colorguard. When she was a junior in High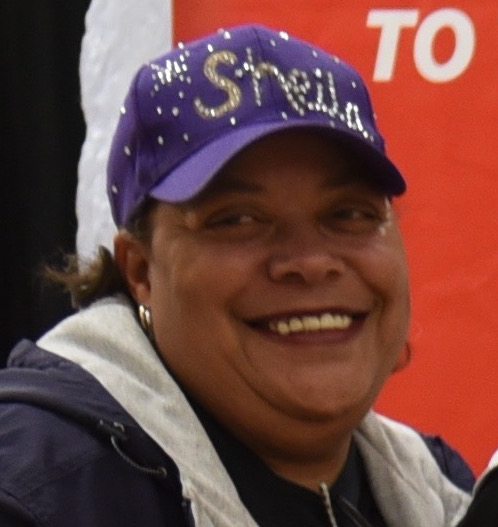 School, she marched with the Emmaus Sentinels Drum and Bugle Corps, the only corps she ever marched with. You may remember them and have seen their alumni corps. Now Sheila is busy enhancing the lives of many young men and women who, without the experience of colorguard, would have gone another way. These students often return to thank her for setting their lives in the proper direction. Sheila is an excellent guide, leader and teacher for young people. She believes that people are good at heart and that anyone can learn to be a great performer. She has the longest tenure of any African American colorguard director in Winter Guard International's history. This colorguard is a family affair – her son and daughter are both members, along with her niece's 12 year old son who has been in the guard for five years. Every member is treated as a part of the family. She has a great cadre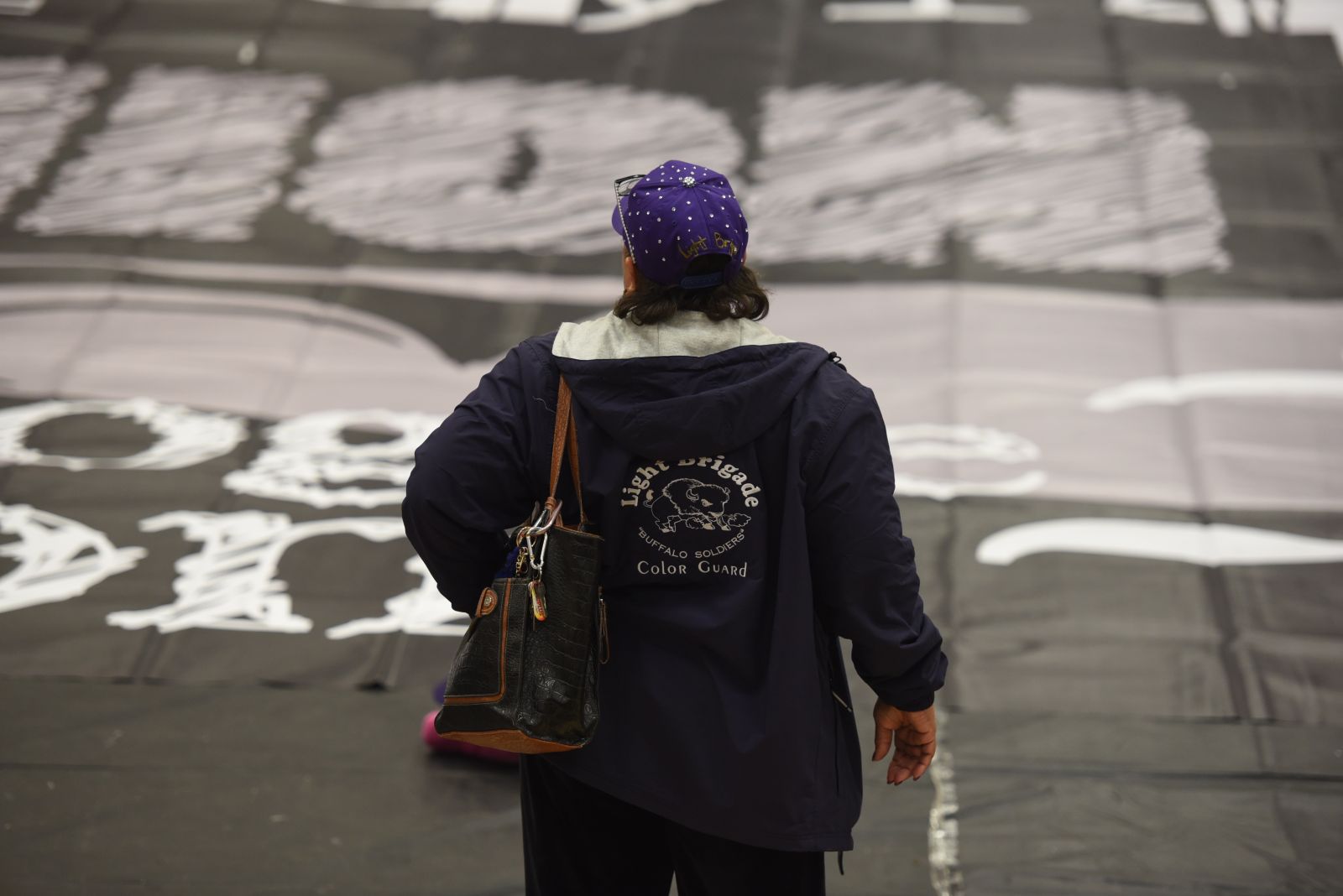 of students who excel not only on stage but in all aspects of their lives – Tiana Cooks is a college student majoring in Engineering Physics, Kayla Peebles is a graphic designer and a creative writer, and Stacey Wisniewski is about to attend graduate school majoring in occupational therapy. I found these people to be individually interesting and enlightening and then even more so as a unit. Light Brigade also has a feeder unit, The Light Brigade Pee Wee, where anyone can join and learn the art of performance from the experts in the field.
Sheila is the world to her performers. "She is a mentor, director, counselor and sometimes even a therapist," says Jeff Shearer from Norristown, High School. Light Brigade is his family and he would not trade them in for the world. The experiences that he has had with the guard changed his life forever. He cannot walk through the neighborhood without being recognized for his involvement in the MAIN Colorguard circuit. Jeff also changed the look of this guard, which was previously all AfricanAmerican.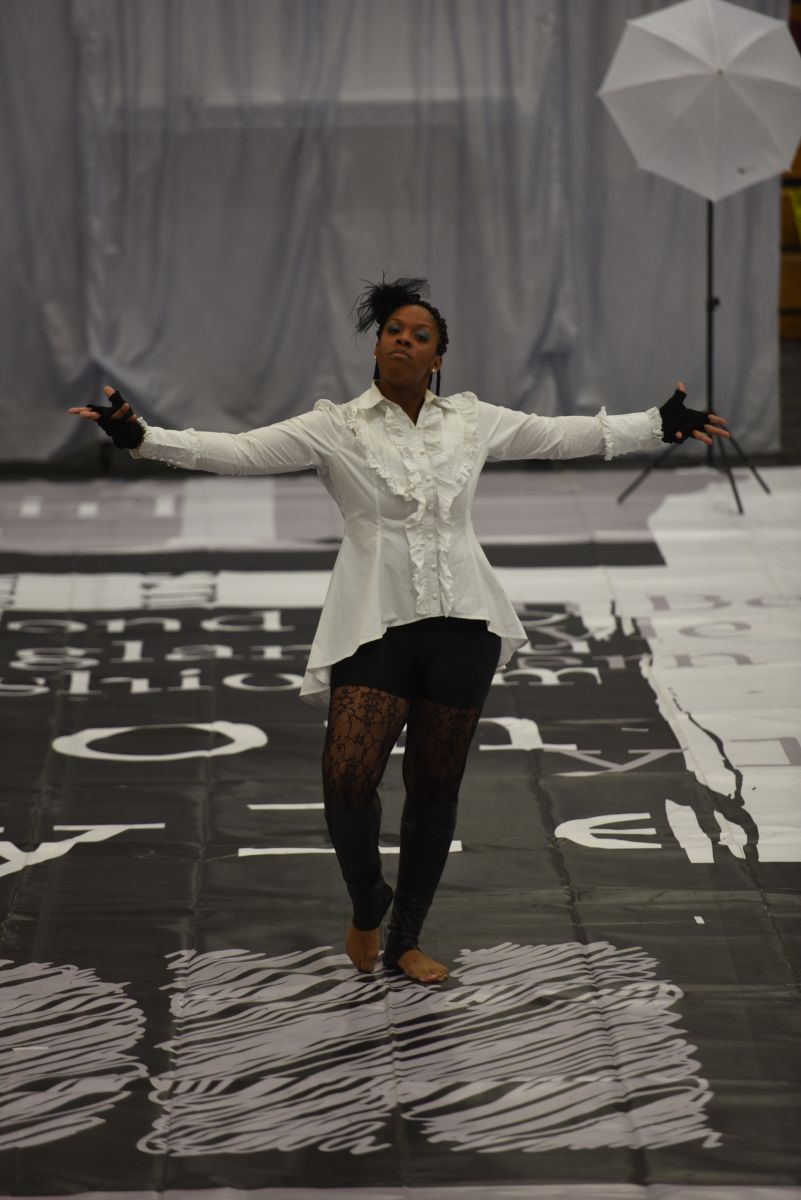 One of the prodigies of the outfit is Sheila's youngest daughter Janell F. Levister. Janell is a judicial court clerk and a world traveler. At the age of 12 she performed along side her brother on the field as a guard member with the Reading Buccaneers, a 14 time DCA Champion Corps. Janell makes the difficult look mundane and the impossible look easy. To see her in action is like watching an instructional video of equipment work and dance! As guard captain, she is a true reflection of her mother. Her appreciation of the activity is humble yet exemplary. Janell's wish is to set a great example for all people and to increase the number of African-Americans in colorguard everywhere. Janell's achievements in life can be attributed to her mother and to her membership in the Light Brigade. She is also on staff with the feeder unit, the Light Brigade Pee Wee. I challenge anyone who has the desire to learn to be taught by Janell Levister because she is not only a great performer but also an astute teacher!
At a show in Chicago the Light Brigade was mistaken for the South Shore Drill Team from Chicago, Illinois. Being an all black unit sometimes means you become indistinguishable and get placed in the same box. But, James "Jay" Levister predicted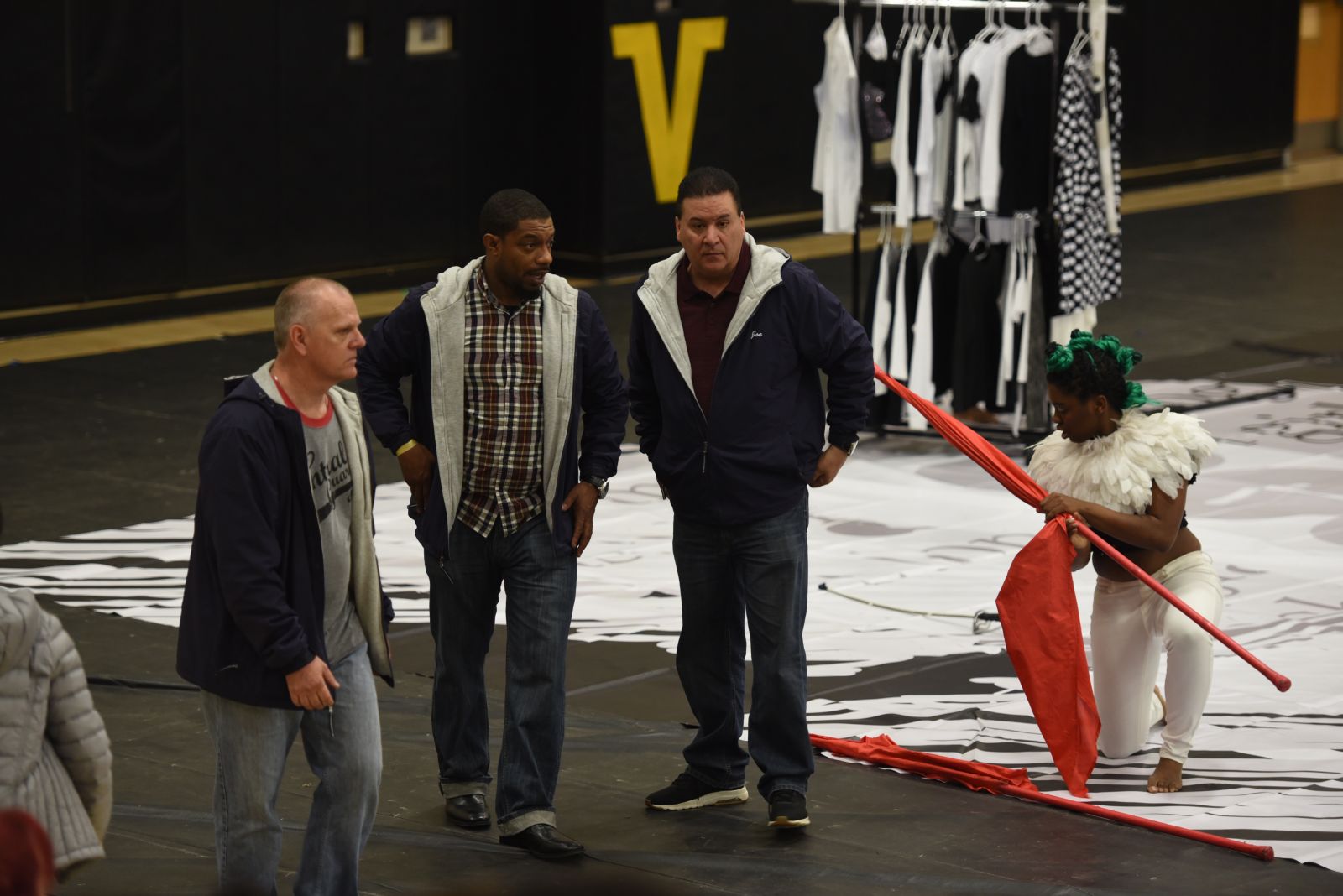 at the preliminaries that "when we finish, [they] will know who [they] were watching." This proved to be true! During the finals performance of their "Hey Ya" show, the audience not only applauded wildly throughout, they brought with them Polaroid pictures so that they could "Shake it, shake it like a Polaroid picture, shake it, shake it," just as Outkast says in his song. Jay is Sheila's oldest son and has marched or taught The Light Brigade for the past 20 years. He also spreads his lifetime of experience teaching other guards and he is only 38. To say he is an expert is an understatement. His love for the guard is only exceeded by the love he has for his mother who is his heart, his soul, his strength, his weakness and his inspiration for excelling. Sheila has always treated him with respect and has, in tandem, pushed him and the entire unit to achieve high standards of excellence.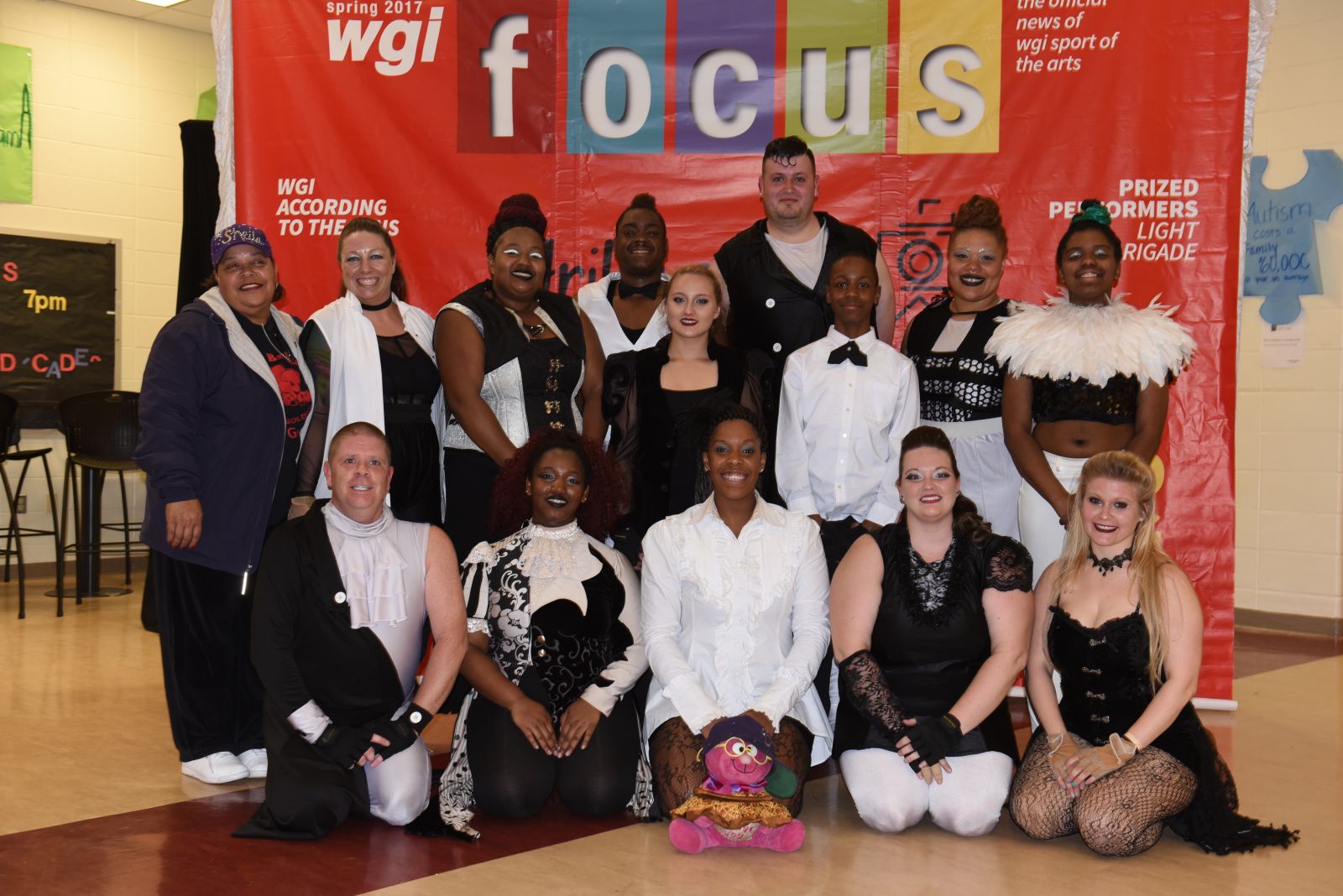 Light Brigade has achieved much in their past under Sheila Henderson's direction. Among these are being the 1980 Tournament Champion, medaling inMilwaukee, Wisconsin and the 2000 WGI finalist class A.
This guard likes to perform to hits from the pop charts and utilize current issues as their themes. Yet, they bring to the stage shows that are lighthearted, bright, enlightening, and entertaining. The audience packs thegymnasiums wherever they appear just to see what is new and innovative. Their shows are written so that their personalities are brought out in the show's multi faceted displays of hard work, professionalism, and artistic idiomatic expression.Sheila Henderson is central to all this.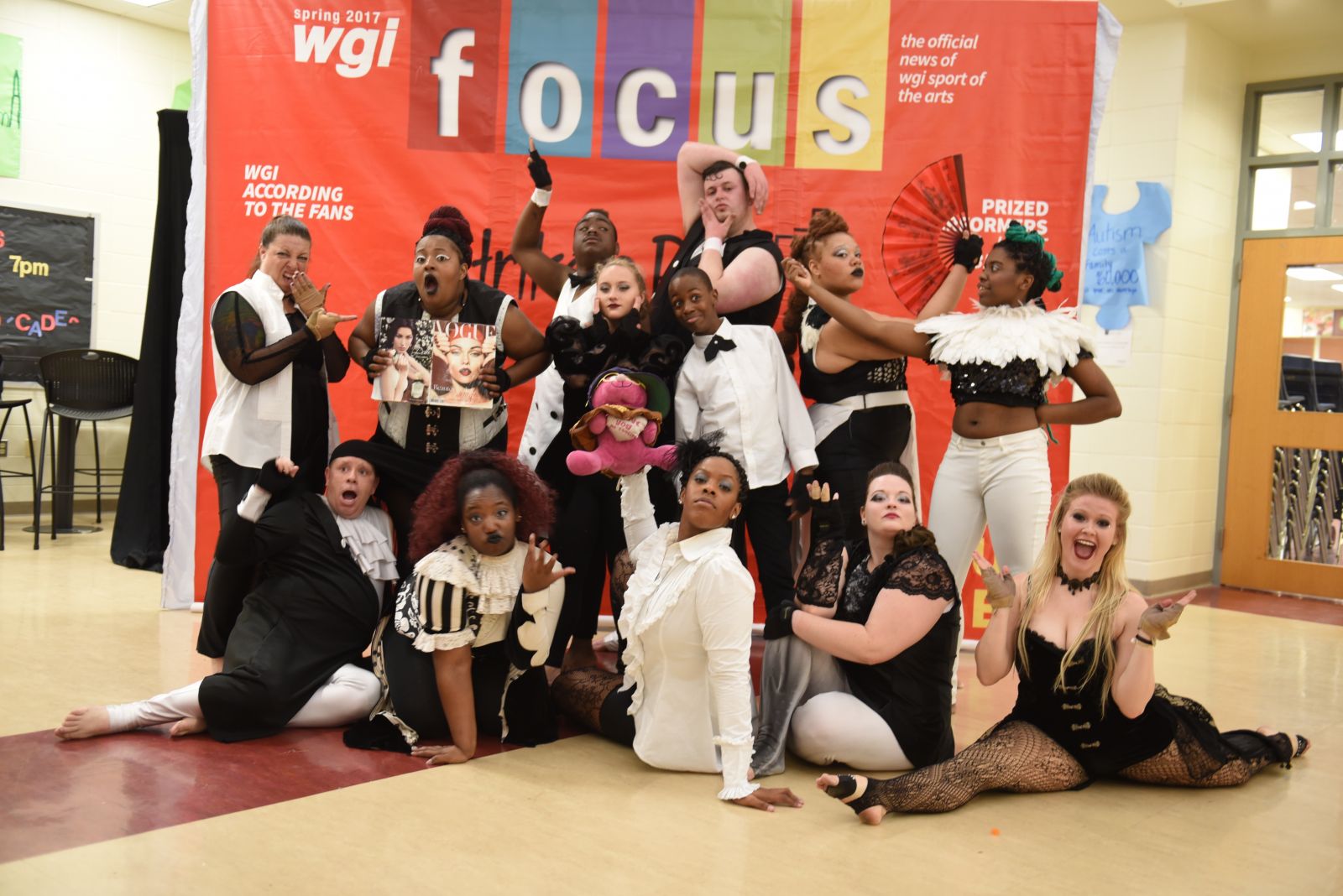 The knowledge that she imparts upon her performers and the level of performance she demands enables them to communicate well with one another. And when its show time The Light Brigade elevates the communication to the audience in an entirely new level that is beyond even Broadway!
If you are interested in joining The Light Brigade, please contact Sheila Henderson at sheilashnd@aol.com.
The author would like to thank Joe Santoro (drill instructor) for making this article possible. Other staff members include Tommy Van Der Grift, James Levister, and Calvin Parker.