Between June and November of 2014, WGI Percussion Adjudicator Gifford Howarth traveled to nine different countries along with several locations in the US to expand his personal knowledge with several different styles of world music. Gifford was on a sabbatical leave from his teaching position at Bloomsburg University in Bloomsburg, PA. His sabbatical project was based around a WORLD MUSIC survey course that he teaches at the university.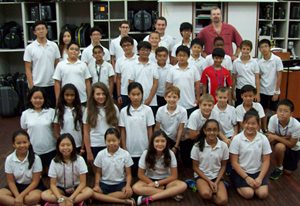 "The focus of the project was to increase my personal experience with several of the cultures and music styles that I cover in the course," says Gifford. The cultures of interest were China, Thailand, India, Ireland, Indonesia, and West Africa. His travel schedule took him to the following locations and the specific music cultures he studied:
Bali, Indonesia– Balinese Gamelan Music
Singapore, Singapore– Southern and Northern Style of Classical Indian Music
United Arab Emirates– Traditional Middle Eastern Music
Bangkok, Thailand– Traditional Thai Music
Shanghai, China– Traditional Chinese Music
Dublin, Ireland– Traditional Irish Music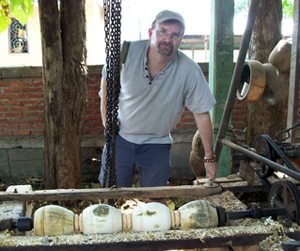 In addition to these international locations, he observed West African music at the Enthnomusicology departments at Arizona State University and UMASS-Dartmouth.
While visiting these locations he presented western percussion educational workshops in Shaighai, Bangkok, Singapore, Dublin, Bali, and UMASS-Dartmouth. "One of the overall coolest experience was realizing how important "music" is a part of all these different cultures. It was also great communicating with others with only the language of music. No words needed."
Some of the highlights from the different trips were: taking in a week long arts-festival in Bali, experiencing several different styles of Gamelan music; visiting a "drum village" outside of Bangkok where they hand produce over 10,000 drum shells a year; meeting and interviewing former musicians from RIVERDANCE as they played in local pubs in Dublin; sharing educational ideas with a classical Chinese percussionist in Shanghai.