By Michael Reed
You hear the voice repeatedly, but where does it come from? In WGI's newest feature series, you'll meet several of the announcers who introduce each competing group as they enter the floor. Starting on the left of the photo, meet Paul Orsett!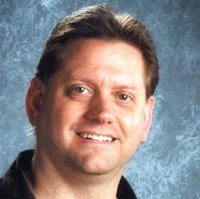 Paul Orsett hails from Knightdale, NC, just outside of Raleigh. He has 24 years of teaching experience, starting his career with a decade-long stint as a band director, and for the past 14 years has taught theater arts. He began announcing at local Atlantic Indoor Association (AIA) events approximately 16 years ago, recalling "we had different dads announcing at different events and we wanted to make it more consistent. We put together a group of people who would be circuit announcers." He has been announcing for WGI events for the past 13 to 14 years.
When asked about particularly funny or memorable stories, he recalled "pronunciation of names is always fun. You do the best you can. People will look at you and ask 'what did you say?'" He added that regional variations where the schools or towns with the same spelling but different pronunciations make things interesting. Also, in Virginia where AIA sanctions events there are a lot of Native American names, which can be tricky.
The most enjoyable part of the WGI announcing experience for Orsett is when groups who have come for years will walk up with a glimmer in their eyes and say "You're here!" He stressed "this is the last performance for a lot of people, and making that moment special for them is important."
As far as tricks of the trade, he relies on water to keep his voice fresh but admits it may occasionally crack after 2 days of announcing. Orsett realizes the microphone is just a tool that will amplify what is put into it. A microphone will not take a bad sound and make it good. "You can't listen to yourself because what you're saying and what comes out of the speakers has a delay. You have to say what you say and say it confidently. A lot of people think you don't you need to project. You do need to project."
In his free time Orsett loves to travel in his '99 Toyota Forerunner which has 346,000 miles on it. To call it a reliable vehicle would be an understatement. He mentioned it has been across the United States and back three times. Sometimes he will drive without a particular destination in mind. "For the last several summers I've done cross country trips. I'll just go with no real plan and find things along the way." Orsett also keeps busy with home improvements for his rental business and attending theatrical performances when he can.
When asked what advice he would give to somebody who wanted to become announcer, he reflected on his years of experience and shared "You don't do it for a lot of accolades. You do it because you love it and you love the activity you're doing it for, whether WGI or football games. Do it because you enjoy it."