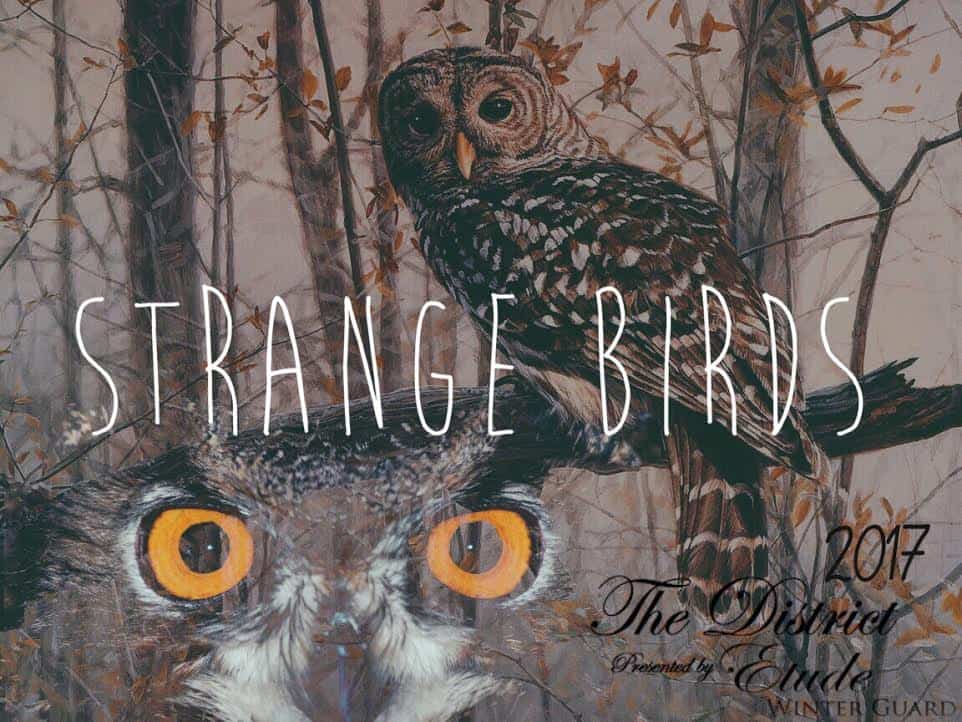 From The District by Etude Winterguard Press Release
The District presented by Etude Winterguard, from Rock Hill, SC, is pleased to announce their 2017 program, "Strange Birds," featuring music of Natalie Walker and Birdy.
The District is under the direction of Will and Elise Archie. Choreography and technical staff includes Will and Elise Archie, Britni Edwards Wilt, Ahmez Nash, Mariah McCarter, Chris Campbell, Emma Boyce, and Brian Winn.
The District is excited to join the Etude family this season. Our 21 talented members will compete locally in the Independent A Class in the Carolina Winter Ensemble Association (CWEA), as well as nationally at the WGI Atlanta, GA Regional, and the WGI Mid-Atlantic Power Regional in Charlotte, NC. Their season will culminate with the 2017 WGI World Championships in Dayton, OH in April.