From a Tate HS press release: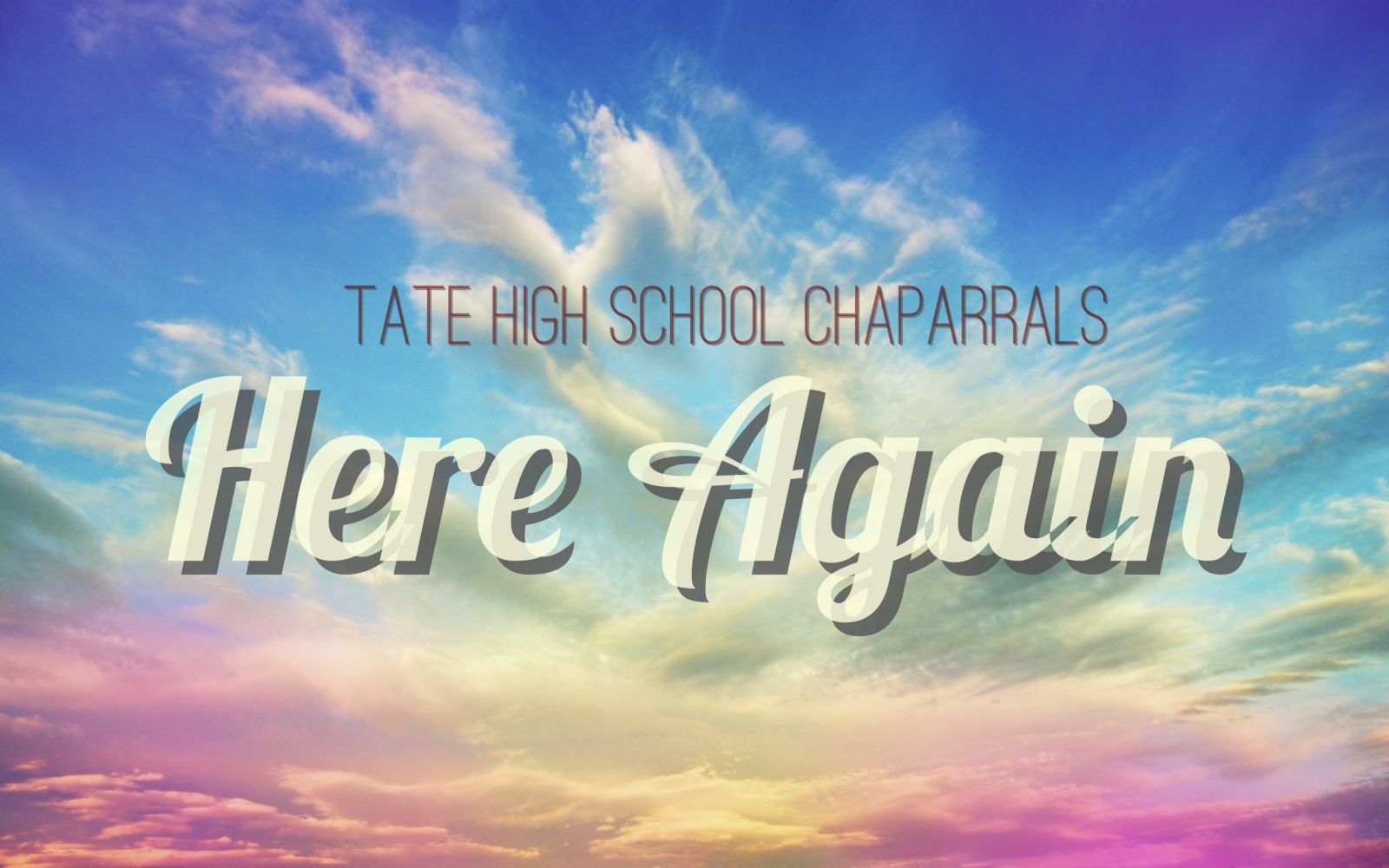 The Tate High School Chaparrasl from Gonzalez, Florida is proud to announce their 2016 production, "Here Again" with music by Barbra Streisand and Judy Garland.
Tate High School is under the direction of Bill Blocker and Leo Finuliar. Staging and design by Rob Jett. Additional staff includes Darlene Bielarski, Austin Blocker, Sherilyn Sperling-Charvat, Christy Foreman and Dorothy Lister.
The Chaparrals are sponsored by the Tate HS Band Booster.
The 15 young ladies of Tate High School will be competing locally in the Gulf Coast Color Guard Circuit along with attending the WGI Pensacola Regional and Orlando Southeastern Regional.
The Tate High School Chaparrals are making a return, after a long hiatus, to the national stage by competing in the 2016 WGI World Championships in Dayton, Ohio!