From a GPG Music and Our Virtual Ensemble Press Release.
The 2021 WGI Virtual Season eShowcase Events are a few weeks out, and there is still time to enter and take advantage of Our Virtual Ensemble's curriculum and platform. We know many music educators haven't seen their students in nearly ten months. And, we know maintaining a high level of performance requires regular practice and muscle memory. That has been hard to accomplish in recent times.
Even if you haven't seen your kids in a long time, we can help your programs with high-quality productions for the WGI eShowcase in winds, percussion or color guard. We've created the process and curriculum in a way to support student learning and facilitate virtual teaching. We work with any level of performance and achievement, editing your student's audio and video recordings to ensure you're proud of the final eShowcase video. We also are happy to work with educators to recommend the timeline for best success.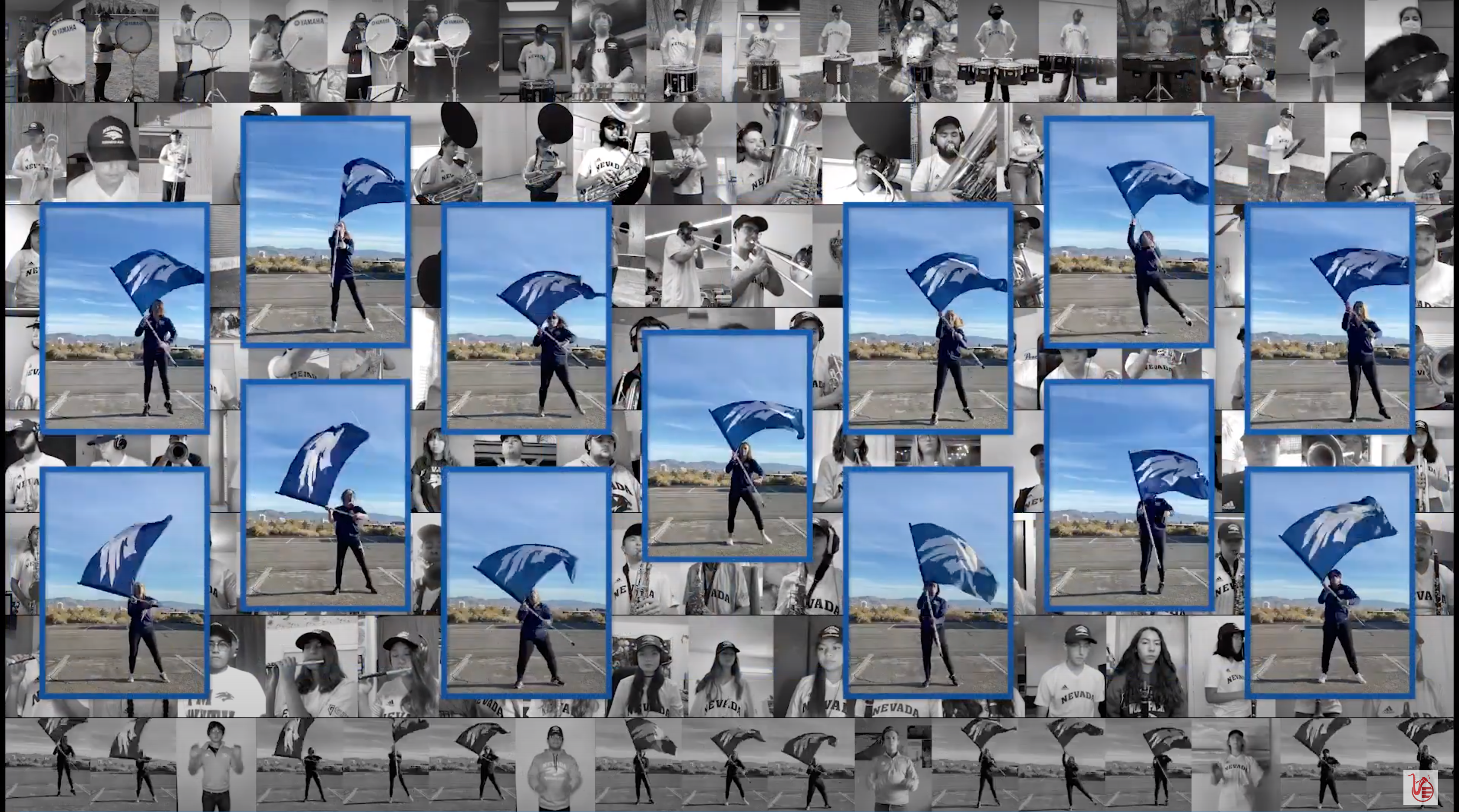 Consider putting together an eShowcase even if your students don't have instruments. We have titles such as Bucket Beats that can be performed on any number of household items such as trash cans, pots and pans, or whatever is available! You can still provide a (virtual) opportunity for your students to learn and perform, even if you don't have access to proper instruments for students learning in their home environments.
We know budgets are drained, so we've made OVE affordable. A single piece such as Bucket Beats or a movement of a GPG Indoor Percussion or Winds show costs only $295 for up to 20 performers (more than 20 can be included for a small additional cost). We include licensing to use any GPG Music titles and grant you a complimentary synchronization license. Typically, many of you license GPG Music shows for in-real-time education for a cost of $695. For less than $1,000 you can do three projects – a complete GPG Indoor show! It is also possible to use music from other publishers and composers providing you acquire the appropriate licensing.
Let us help you get back in the game. The eShowcase is coming on quickly but it's not too late — you can still provide this opportunity for your students. It's a national stage, and an opportunity to begin to regroup and retrain your musicians and performers for the upcoming fall season.
About OVE: Follow a collaboration with Elisa Janson Jones, OVE is the brainchild of Steve Martin, DMA, (ASCAP), owner/CEO of GPG Music. Martin has written commissions and arrangements for nationally acclaimed and award-winning bands for over 25 years. He is a member of the College Band Directors National Association, Music Educators National Conference, Kappa Kappa Psi, and Phi Mu Alpha Sinfonia and the American Bandmasters Association. Aaron Hines (ASCAP) is the executive project manager for GPG/OVE, coordinates percussion programs for Reed High School and consults for the University of Nevada, Reno. He serves as Vice-President for the Percussive Arts Society (PAS) Nevada Chapter, is the founder and coordinator for both the Northern Nevada Indoor Association (NNIA) and Sierra Nevada Band Series (SNBS). Hines has taught, arranged, and designed for numerous schools, earning circuit and state titles and awards. Rounding out the team production manager Spencer Hannibal-Smith and production technician Kyle Smith.
About WGI: WGI Sport of the Arts is the world's premier organization producing and governing indoor color guard, percussion and winds competitions across the globe—where young people bring music to life and achieve the extraordinary through performance and competition. As a non-profit youth organization focused on growth and learning, WGI provides leadership through several education opportunities (such as the I AM WGI: Future Leaders Program or eSolo Competition) to constantly improve the quality of performers and ensembles. Founded in 1977, the sport continues to evolve. Learn more at www.wgi.org.