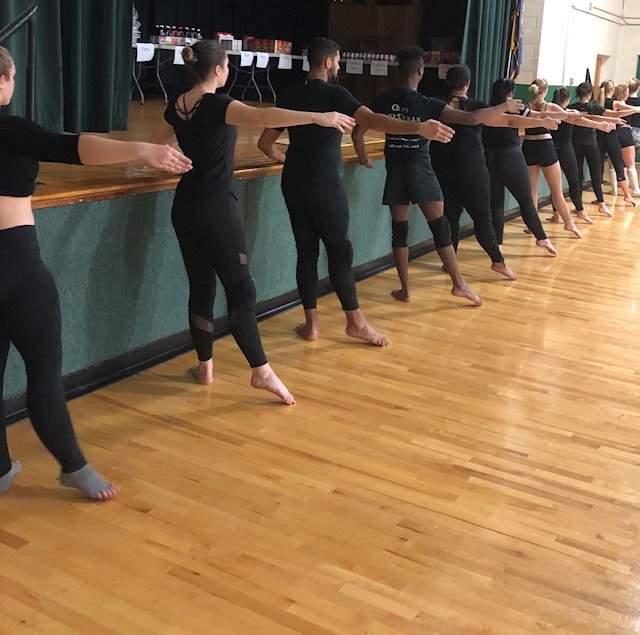 St. John's Productions (Cambridge, Massachusetts) is excited to return to competition in Independent Open Class in 2019 with their 2019 production "Don't Follow the Crowd."
Set to musical selections from The Weeknd and Labrinth, the production references the virtue of individual autonomy, through various cast members breaking away from the group and finding their own path throughout the production. Directional arrows are used to remind the audience that we constantly have an inner vibe unique only to ourselves, and that true happiness comes from following that calling, even when we leave the crowd. In a sense, "Don't Follow the Crowd" is the story of St. John's Productions, continuously breaking away from the norm and performing with a unique stylistic approach.
Under the direction of Paul Marino, St. John's Productions welcomes back its head visual designer Jeff Sacktig, with choreography and technical staff to include Javier Sosa, Alex Perez, Jorge Portal, Sebastian Galleguillos, Evan Turner, Ramon Baynes, Niki Thelismond, Tanisha Mercer, Stephen Girard and Kylea Meitzer Sullivan.
SJP looks forward to participating in the NESBA winter guard circuit, as well as the WGI Salem Regional, WGI East Power Regional and WGI World Championships.