From a Spartan's Press Release
Absolute power corrupts absolutely.
In their inaugural season, Spartans Indoor Percussion is proud to present their 2022 program "Reign". The Spartans explore the desire for power as cast members try their hand at ruling the empire. Nobody is safe as the quest for power turns friend into foe and eventually alliances dissolve as every individual seeks to don the purple, indicating their status as imperator.
Featuring music inspired by Son Lux's "Pyre", Spartans Indoor Percussion will compete in the Percussion Independent Open class at the Trumbull, CT and Monroe Township, NJ regionals, as well as the Virtual Prelims event on March 12.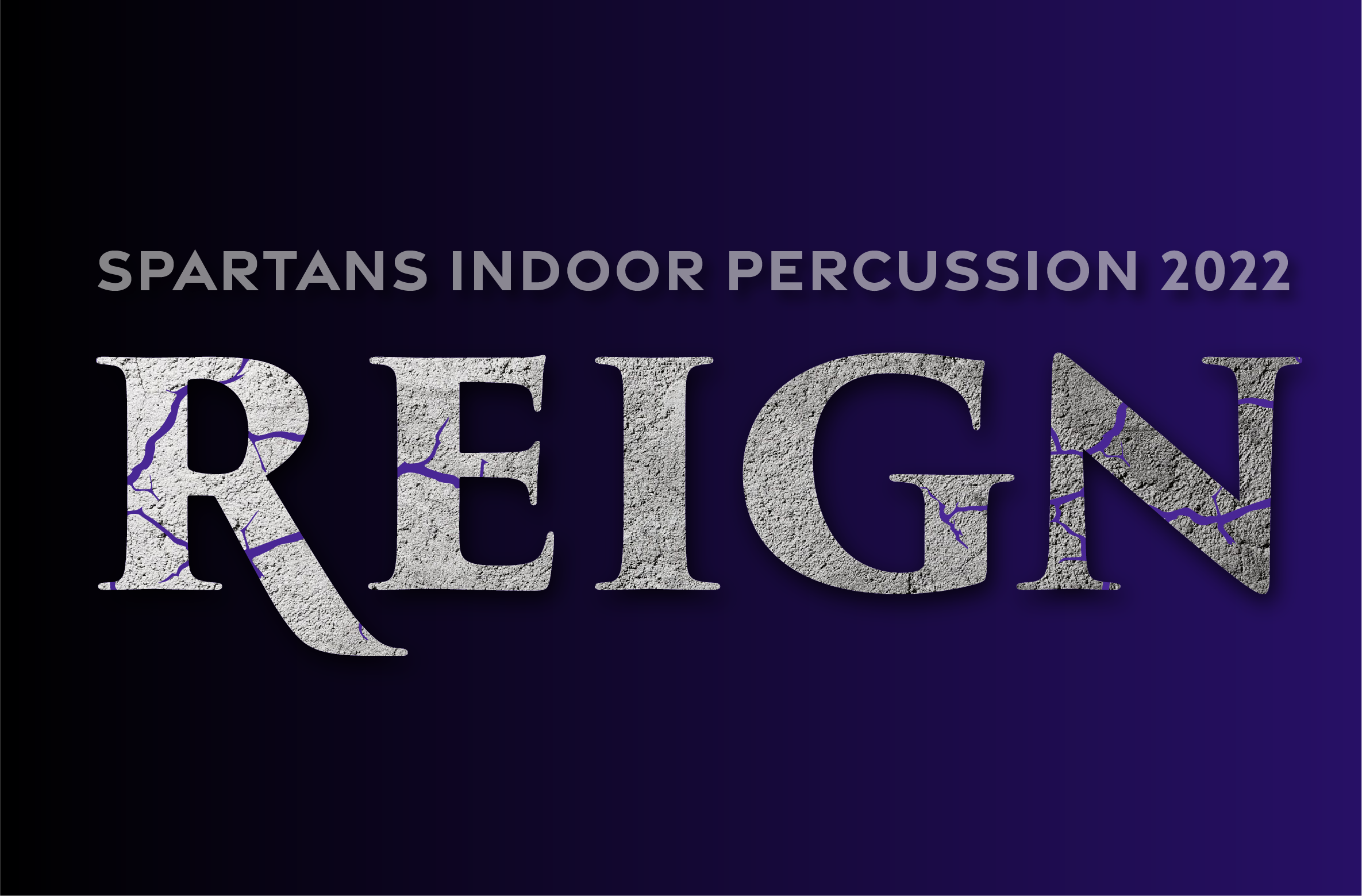 Spartans Indoor Percussion is under the direction of Andy Kim. The design team consists of Matthew Maguire, Adam St. Jean, Bryson Teel, and Andy Kim. The administrative team includes Anthony Montesion and Molly Whitmore. Instructional staff includes Brian Spencer, Ryan Enos, Cullen Ryan, Joe Weber, Nate Kim, and Devan DaCunha.