By Randy Villegas
Alicia Walter has always been a musical person, taking piano lessons and being involved in Irish Dancing as early as 7 years old. While in middle school, she also played several different wind instruments. Alicia found another calling at the age of 13, when she witnessed her older brother perform with his high school marching band. She was inspired by the color guard at Marian Catholic High School, and later marched with the Marion Catholic color guard, an experience that would forever shape her. Alicia even earned a scholarship from WGI at the 2008 World Championships.
"I enjoyed being athletic, but I wasn't really into sports. The idea of a Sport of the Arts was very appealing to me," Walter stated.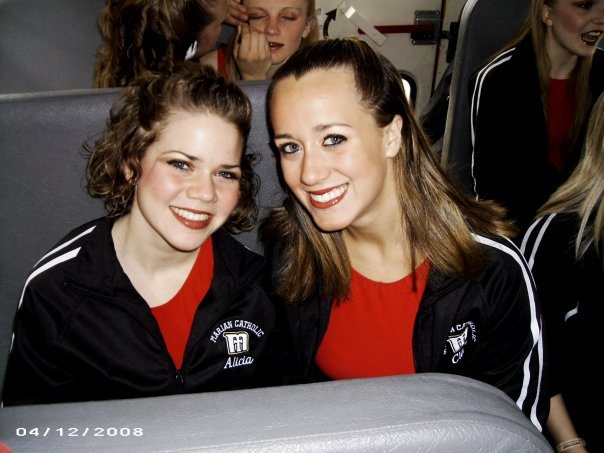 Being part of an ensemble that competed on the world stage inspired Alicia to dream big and set high goals. In retrospect, Alicia claimed that color guard made things like writing AP English essays a lot more manageable. She also credits color guard for helping her learn skills she could apply off the floor – things like time management and working well with others. Alicia said, "Guard really shaped me as a person. You're trained to shoot for excellence, and it's made me even more of a perfectionist, in a good way. I also appreciate people's daily efforts a lot, and I recognize that in other people."
After graduating from Marian Catholic High School, Alicia Walter initially began college as a piano performance major at Illinois Wesleyan University. After a short period there, Walter transferred to Loyola University in Chicago and finally Columbia College, where she graduated with a degree in music composition. After graduating, Alicia still finds herself surrounded by music today, teaching piano, DJ-ing weddings on weekends, and as a singer/songwriter for Oshwa.
Oshwa began as a 4 person band, with Walter, and another former marching band member from Marian Catholic (the bassist). Interestingly enough, Oshwa comes from a nickname that that bassist had for Alicia. What began as a revolt against what she was being taught in college, Alicia saw Oshwa as a way to unleash the performer she had grown into. "I was learning a lot of the skills to compose and write music, but I didn't have the outlet to perform it," she stated. Alicia talked about the parallels she saw when she began writing her own music, "Guard has always been this kind of renegade sport also. People created this activity that's a very special outlet that's unique in itself". Oshwa is now a solo group with Alicia Walter as the lead singer/songwriter.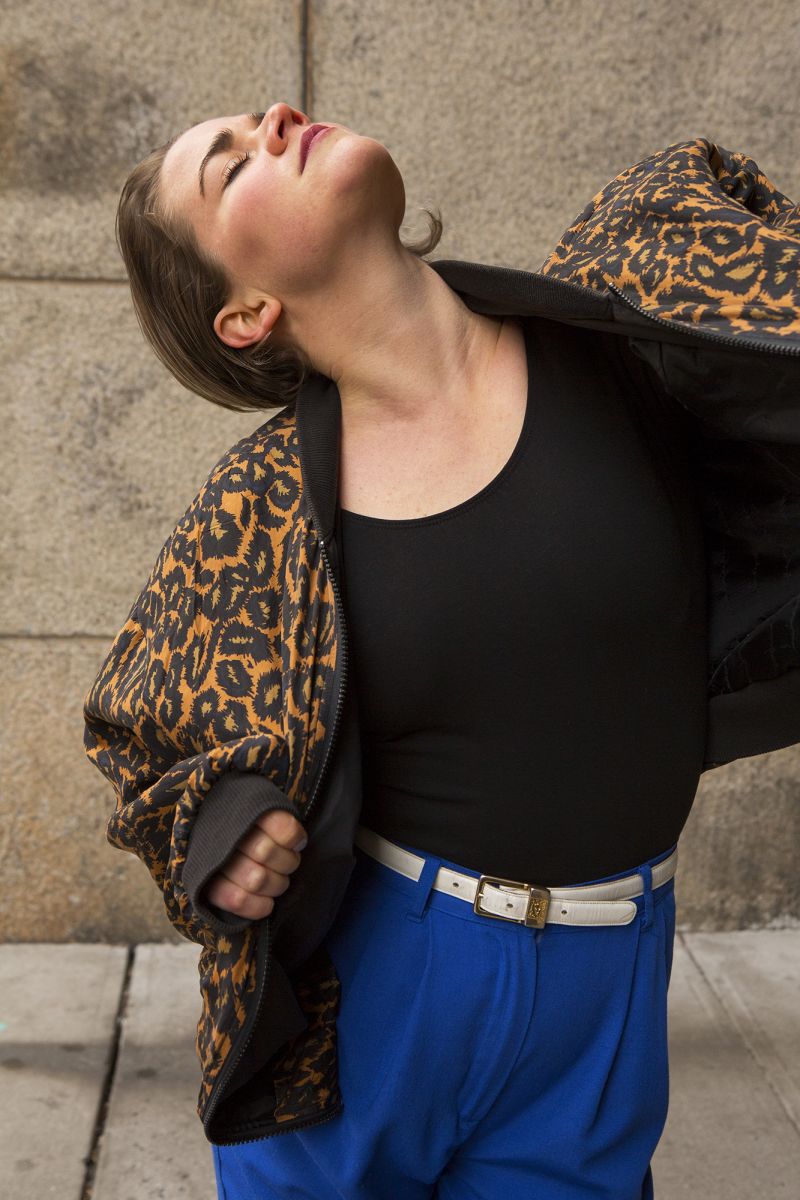 Oshwa's sound is very diverse and influenced by R&B, rock, and an orchestral pop sound. There's a sense of playfulness in the music, even when touching on serious topics. The one thing that really unifies the sound is a strong melodic base. "I'm trying to create something that's familiar, but unlike anything you've heard," she explained. Her musical inspirations vary, based upon what she is listening to at the time. Admittedly, Alicia was not very well versed with popular music, but when she began working as a wedding DJ, she had to learn an entire catalog of "Top 40 music" that she didn't know before. This now shapes the way Alicia writes. Although she doesn't seek top 40 influences as an inspiration, it's become a part of the music she understands.
In Oshwa's latest video, "UltraFluorescent", Alicia Walter illustrates her persona through a wide variety of bright colors and scenes. During the song you can hear the lyrics: "My body's some sort of perfect machine, I practice the sacred art that is being clean." Something that she demonstrates quite clearly as she spins her pink rifle throughout the music video. When asked about what inspired her spinning in the video, Alicia talked about how one day she found her rifle in her backyard and started spinning. After watching her spin, her roommate approached her and encouraged her to do it in a show. Alicia said, "For my live shows I'll do choreography and narratives. Actually I feel like my live shows derive a lot from WGI shows in a way."
Alicia explained how during high school she was very reluctant and described a bitter relationship with learning to spin a saber. The next season she tackled it head on, practicing extremely hard to master it, and the more she spun, the more her love for saber grew. She said that she applied that same mentality and work ethic to singing. With no prior experience in songwriting, she dedicated herself to finding her independent voice. "I didn't really have a history of performing my own music… I found how to build that for myself. "
Oshwa's latest record I We You Me was recently released, and you can listen to it on iTunes or on Oshwa's website here. Alicia recently moved to New York and is excited to play local shows, and dedicate time to performing and songwriting this upcoming year.
---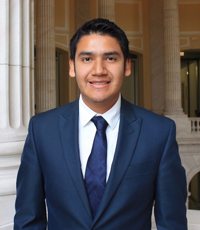 About the Author: Randy Villegas is currently a Political Science Major at California State University, Bakersfield. A graduate of Bakersfield College and Golden Valley High School, Randy has been performing with the Bakersfield College Drumline since his senior year of high school in 2012, and will be aging out with the ensemble at the 2017 WGI World Championships. During his marching career, Randy has performed with the 2013 WGI Open Class World Champions Vanguard Cadets, Fresno State Marching Band, and has taught at several different high schools and middle schools. Villegas was a recipient of the WGI Scholarship in 2014, and again in 2016 when he was presented with the Zildjian / Mark Thurston Scholarship. After graduating from school in May, Randy hopes to attend graduate school with the goal of eventually earning a Ph.D. and returning to his community to make a difference.