By Kathryn Hardison

You don't need all of the bells and whistles to bring the competition.
That's what Shadow Indoor Percussion proved at 2018 WGI Percussion World Championships. The group was a little smaller this year—from the number of members, to the staff—and the Oregon, Wisconsin-based group competed without a tenor line; but that didn't stop them from placing in finals competition.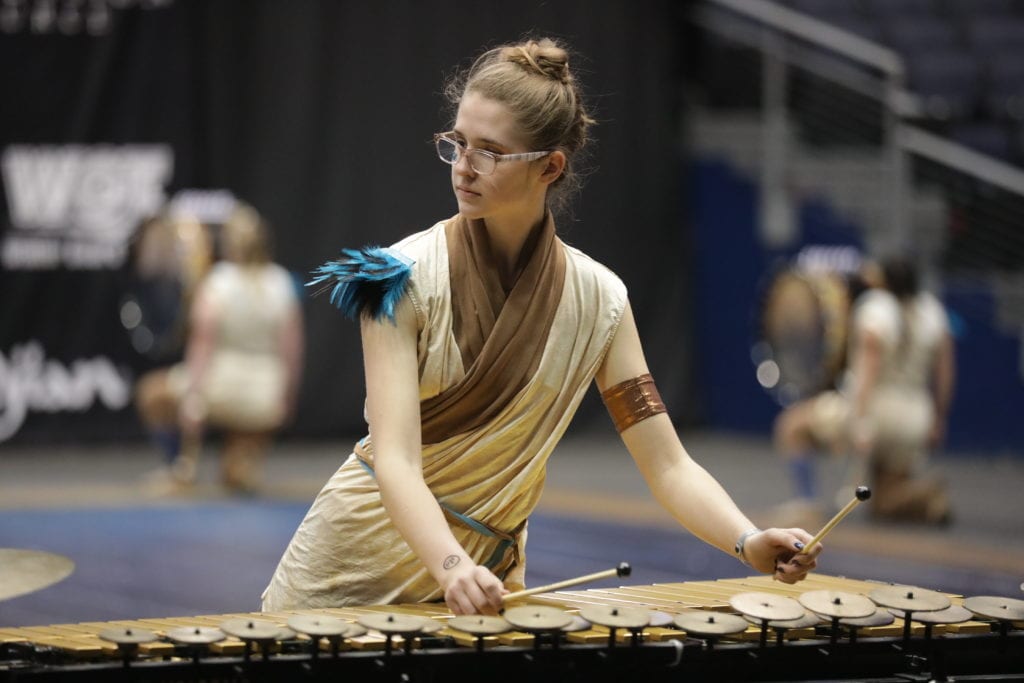 David Henzie-Skogen, Director of Shadow Indoor Percussion, said one of the reasons the group was smaller than other Independent A groups was because there wasn't as much local interest this past year.
"Wisconsin isn't a hotbed for the activity," Henzie-Skogen said, in reference to indoor percussion. "And, since the ensemble is entirely composed of high school students, there's a definite challenge in students traveling to and from the group each weekend."
The young group does, however, get support from the local school district, with Oregon High School making up the majority of its membership, he said.
Although many of the members did not have a previous WGI experience, Henzie-Skogan saw this as a crucial learning opportunity for a group centered on education. "Our goal is educational, so we love taking brand new students and introducing them to the WGI world," he said. "If competitive success comes, we're elated; but we mostly just want to grow the members as much as possible."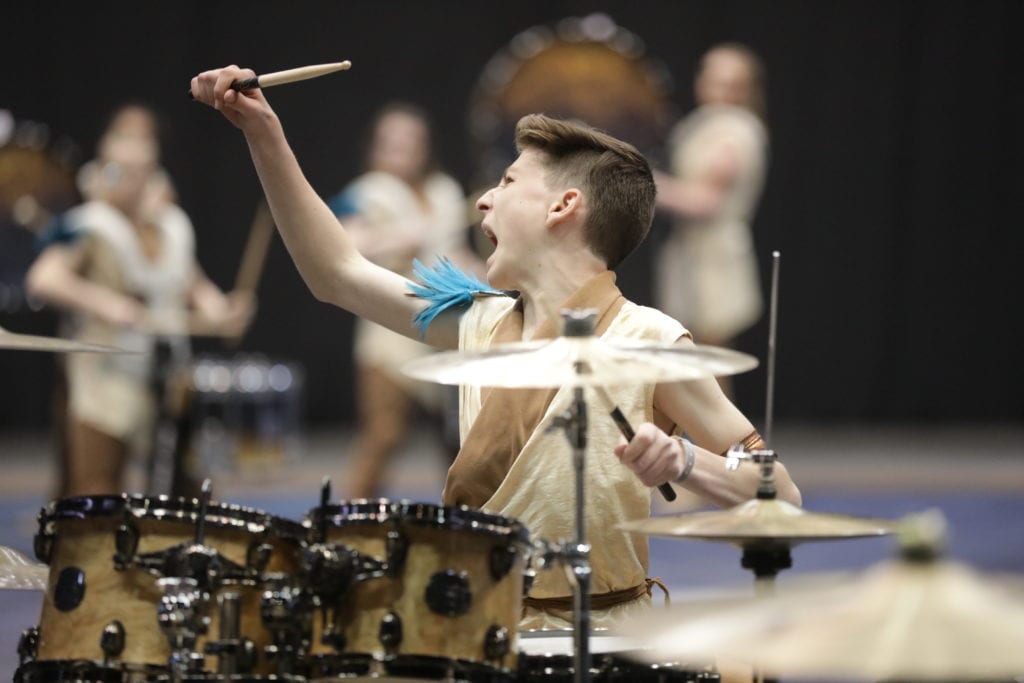 Joshua Dieter, a third-year member, played the vibraphone last season. He said he plans to continue marching with the ensemble until he ages out during his senior year of high school.
"I have created friendships that are very strong and Shadow [Indoor] is the only way I can really make those friendships stronger,"
Dieter said.
As a veteran member, Dieter felt a noticeable shift in the group last season. "We faced quite a few challenges," he said. "We didn't have any tenors and had only three snares, which felt pretty small compared to the previous year. We dealt with it, though, and we all worked extremely hard."
Henzie-Skogen stated that the ensemble was on a slower timeline throughout the season, since most of the members were new to WGI. According to Max Higgins, an upcoming fourth-year member, the average age of the front ensemble was just 14 years old.
"I think what I'm most proud of is how far we went—not only were we short-handed, but also younger than the majority of the groups we competed against," he said.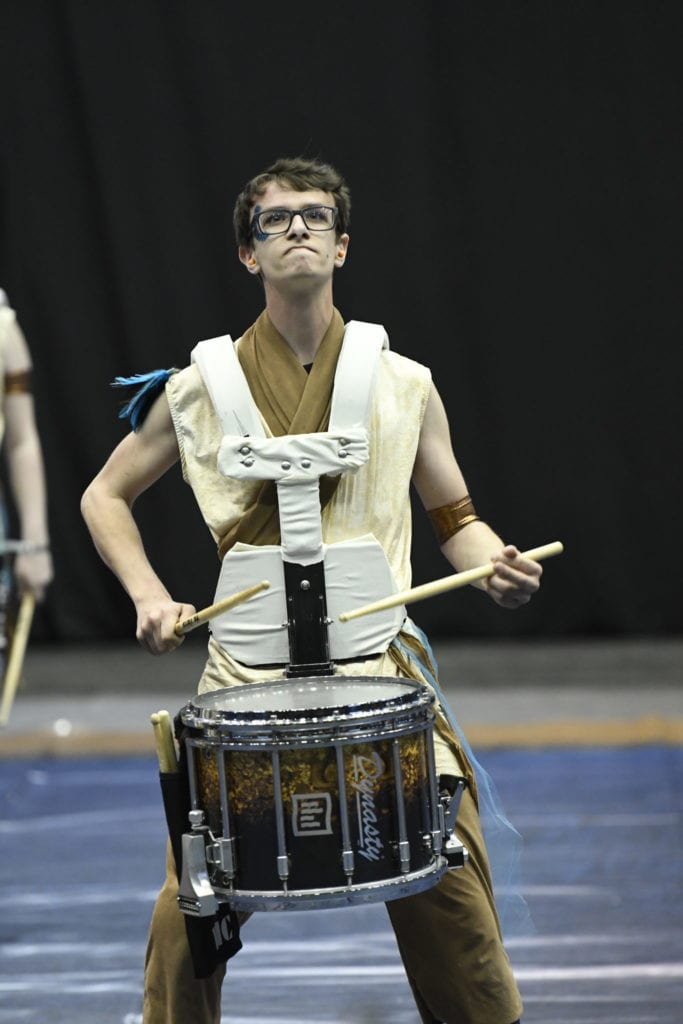 Higgins mentioned that there was a clear force weighing them down at the beginning of the season due to a lack of members. And, with no tenor line, he said the music just sounded different, but reiterated Dieter's pride in overcoming these obstacles.
"I think it was just crazy that we made finals, since the odds were stacked against us," Higgins said. "I'd say it was definitely an amazing season."
When asked if he felt the ensemble was prepared for the 2018 championships, Henzie-Skogen answered with a question: "Is one ever prepared?" he said. "We certainly felt that the members gave their all every single day, and improved to an incredible degree from the first November rehearsal. We were overjoyed to make finals."
The group's performance, "Letters to a Young Poet," placed 14th in Independent A finals competition with a score of 84.438. Shadow proved that you don't need all of the bells and whistles (or a tenor line) to bring your A-game to WGI competition. And this small, Wisconsin ensemble is prepared to do it all over again during the 2019 season.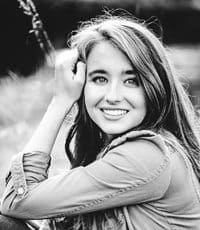 About the Author: Kathryn Hardison is a journalism student at the University of Missouri, majoring in news reporting and minoring in political science. Prior to college, Kathryn went to Kickapoo High School in Springfield, Missouri, where she marched the flute in the fall and played the cymbals for the Kickapoo Indoor Drumline. Kathryn's career in the Kickapoo Indoor Drumline included placing 8th in PSA World Championship finals in 2015 and a reclassification to PSO. After college, Kathryn plans to write for a newspaper.