By Mikey McGuire
Each year, members of the percussion community gather for the annual PASIC conference. With showcases and performances by percussionists from around the world, PASIC is a landmark event and, in the last few years, has become equally important for the marching percussion world as well.
PASIC allots a few showcase slots every year to a marching percussion ensemble and has seen performances from groups like the Cavaliers Bassline and Bluecoats drumline in the past. This year the marching percussion showcase will be the 2022 Rhythm X Cymbal Line.
Long-time Rhythm X cymbal tech Chelsea Levine is putting together the showcase this year titled "Advanced Marching Cymbals: This is what's possible." Levine aims to educate the audience about the world of marching cymbals and their uses in music and visual design.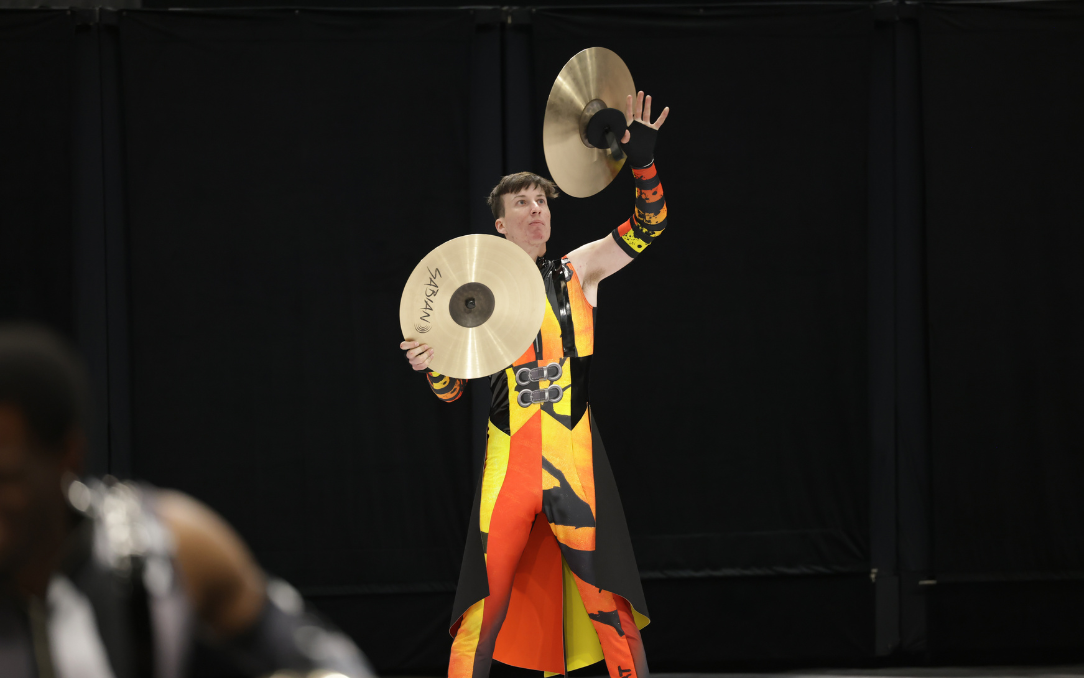 Levine plans to focus less on the basics and more and the advanced side of the instrument. She is implementing score study to the showcase, as well as visual breakdowns and how they can benefit the product on the floor.
"We're going to show some of that advanced vocabulary with visual elements, as well as the density of notes we are able to play," Levine said.
From judges to band directors, she believes everyone can benefit from more cymbal knowledge and aims to educate a broad audience at the convention.
"Hopefully, it will give people who find themselves in a judging position the tools they need to better reward the things that the cymbal line is putting on the floor," Levine said. "From an education standpoint, we can encourage design teams to use cymbal lines in ways they haven't before."
Levine has also gotten the 2022 Rhythm X cymbal line back together for the first time since World Championships in April to perform during the showcase.
"They are a really great group of guys, super passionate and experienced, so it's great we can get them back playing together." Levine said, "That cymbal line was very successful both on and off the floor. They obviously did well competitively, but they also really supported each other off the floor as well."
Chelsea Levine and the 2022 Rhythm X cymbal line will be performing on Friday, November 11th at 12:00 PM at PASIC.