WGI judge, Hieu Nguyen, was born in South Vietnam and immigrated to America when he was two years old. He grew up in Danbury, Ct, went to Danbury HS, and then moved to Boston to attend college at Boston University. Nguyen remained in Boston to get his law degree at New England School of Law and says, "I have been practicing law here ever since in this wicked awesome city."
Nguyen attributes much of his success to winter guard and the WGI Scholarship Program. He says, "I was truly honored to be a recipient of the Lynn Lindstrom Scholarship in 2001. Undergraduate studies led to law school, which then led me to becoming a dancing Attorney. I wouldn't have it any other way. All of this would not have been possible without the help of the WGI scholarship."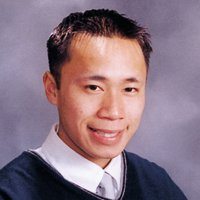 As a current WGI movement judge, Nguyen is able to give back to the activity through his knowledge and experience. However, he is most interested in supporting the scholarship program that benefitted him so much in hopes to aid current performer's higher education goals. Hieu says, "I remember contacting the financial aid office the beginning of my freshman year about my tuition statement. I was extremely humbled by the amount of support WGI had given me to help me achieve my academic goals. At that moment I had already decided that I would give it all back somehow one day when the opportunity presented itself. This year, when I did not have a charitable cause to run the NYC Marathon for, I knew this was the perfect opportunity to give back to the activity that has done so much for me. I hope I inspire others to contribute in their own way to the WGI scholarship fund so that exceptional individuals may be recognized of their commitment to excellence on and off the floor."
For more information, and to donate to Hieu's "Running for WGI's Scholarship program" campaign, click here.
A strong connection with the performing arts started for early for Nguyen. "I was a huge band and orchestra geek. Plain and simple. I grew up playing the flute, saxophone, and cello. I still clearly remember the very first day of band camp at Danbury High School and being captivated by the guard. My tenor saxophone wasn't nearly as interesting as what those guard members were doing. On lunch break, I went out of my way to find the guard captain (long time friend Katie Hughes) to ask her how to get involved with the program. I joined the Danbury HS winter guard that season. My first guard instructors Dean and Sue Broadbent took me under their wing and the rest is history. I am forever grateful to those who got me started in the activity and would like to thank them for making me love the activity and for teaching me what comes from hard work."
WGI became a passion after experiencing his first Boston Regional in 1998. While his color guard made Scholastic A Finals at the show, he remembers, "The true treat was getting to witness for the first time some of the top teams performing. I had no idea the scope and depth of the possibilities the activity had to offer. It was truly inspiring." A few months later, he along with his teammates rolled into Dayton, Ohio for the World Championships. "I remember having to sell lots of candy bars to get there, but it was well worth it! After witnessing the incredible performances, I was motivated to go home and get better. I was definitely hooked on the activity after that first year and WGI will always be a special time for me.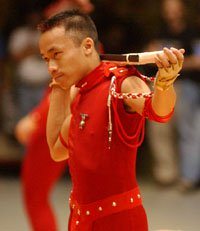 His work ethic led to an extensive performance career: 1998-2000 Danbury High School, 2001 Alter Ego, 2002 St. Ann's World, 2003 and 2005 St. John's of Beverly. Hieu also marched in Drum Corps International with the Cadets in 2001, 2003, and 2004. "After color guard, I focused on dancing with the Boston University Dance Theater Group and became a member of the Anna Myer Contemporary Dance Company in Cambridge, Ma."
Hieu has shared his passion in the activity by teaching and choreographing for several successful color guards. He has been on staff at Bethel High School for several years before taking on the role of Director and choreographer of the award winning and WGI finalist Bethel Independent Winter Guard in 2008. Hieu was the choreographer and a show designer for the University of Delaware's Winter Guard program Delazure in 2009 and 2010. Hieu is currently on staff at Shenendehowa as a choreographer where he has been since 2009.
"I always knew that due to my career choices, teaching full-time wasn't a realistic option for me and I wanted to still be a part of the activity somehow," says Nguyen. "Judging was a natural progression that would allow me to give back to the activity that has taught me so much. I began my adjudication training in 2008 under the guidance of Kristen O'melia and the Massachusetts Judging Association. I began to judge locally in 2009 and trialed to become a WGI movement adjudicator in 2010. In the summer of 2010, I enthusiastically accepted an invitation to join the talented WGI movement caption. I am fortunate enough to be trained and mentored by some of the best judges and I am thankful for their guidance."
"My fondest memory as a judge to date would have to be walking out of the tunnel of the UD Arena to judge Scholastic A class finals this past season. It was a surreal moment when I realized how things have come full circle from being a performer, to instructor, and now an adjudicator. I'm happy to still be a part of it all 15 years later after my first WGI."