From a River Bluff HS press release: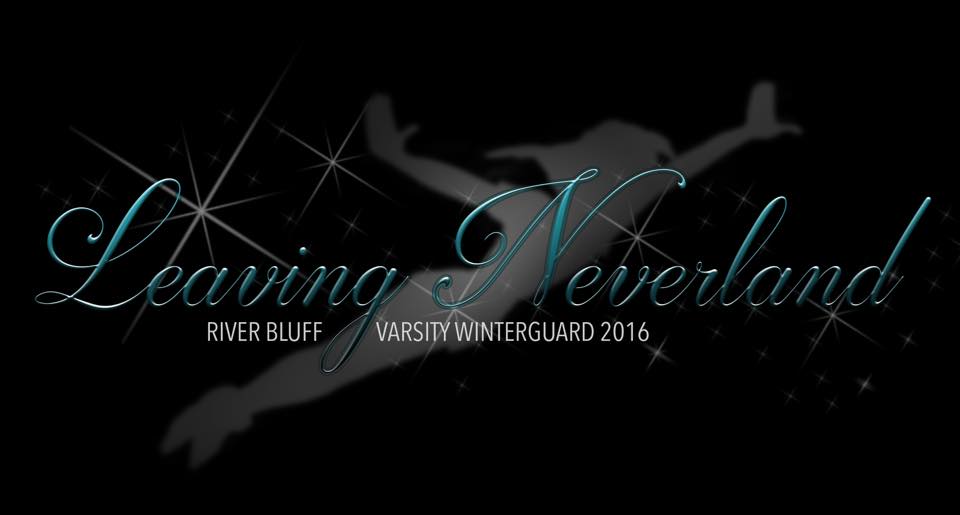 The River Bluff High School "Varsity" Winterguard from Lexington, SC is excited to announce their 2016 production LEAVING NEVERLAND, featuring the music of Patty Griffin.
The guard is under the direction of Garrison Hilton and staff includes Ryan Glover, Jessica Hinkel, and Rachel Threatt. Staging was done by Lenny Westmoreland and costumes were designed by Algy.
The 16 beautiful ladies of River Bluff "Varsity" will compete locally as a member of the Carolina Winter Ensemble Association, in both North Carolina and South Carolina. In addition to their circuit shows, they will be competing at the WGI Charlotte regional and the WGI Atlanta regionals this year.