From a Revelation Percussion Press Release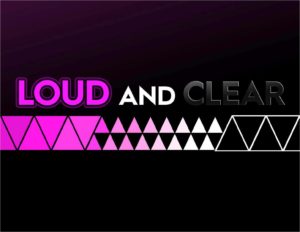 Revelation Percussion will be competing in the PIO class again this season and will be attending the WGI Spartanburg Regional as well as WGI World Championships in Dayton, Ohio.
The Revelation 2018 production "Loud and Clear" will feature two distinct and juxtaposed concepts. A clear musical metallic motif with a loud counter part and a loud color and design pallet versus a myriad of clear ideas and concepts. Be sure to check out Revelation in the lot and in the gym this season!
Directors: Jamey LaFevers and Ashley Hogon
Coordinators: Sarah Dill (Operations), Stephen Eller (Front Ensemble), Austin Wiley (Battery)
Front Ensemble Staff: Stephen Eller, Katie Parham, Sarah Dill
Battery Staff: Austin Wiley, Ethan Carter, Stefan Faulkner, Brad Trotter, Drew Ferguson
Visual Staff: Matthew Lamar Mills
Design Staff: Ferguson Designs, Rob Ferguson (Music), Thomas Sparling (Visual Design), Evan Brown (Sound Design)