From a Red Oak Juniors Winter Guard Press Release.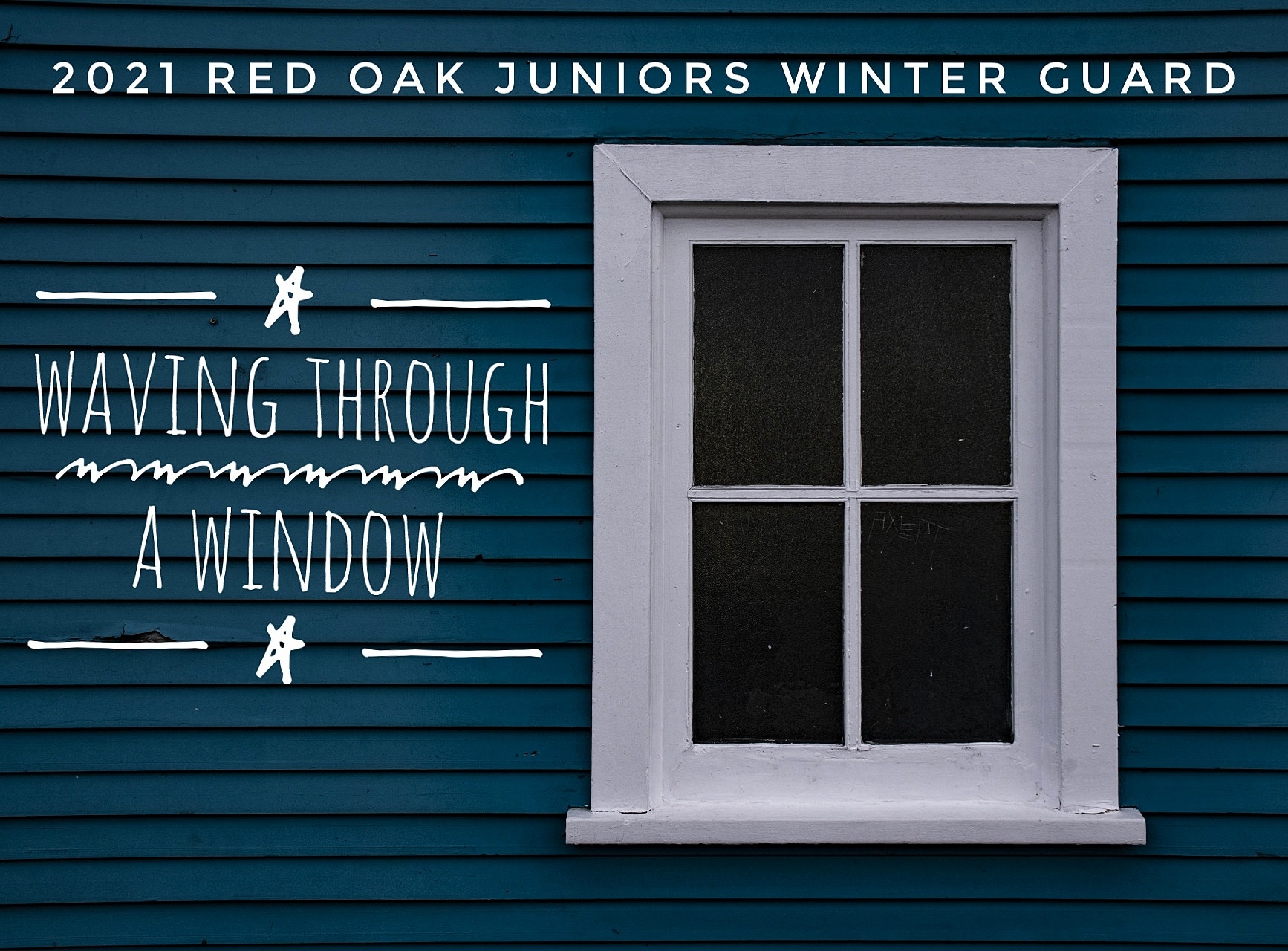 The Red Oak Juniors Winter Guard proudly presents its 2021 show entitled: "Waving through a window".
This show gets its inspiration from the events of 2020 and how we all have had to connect with one another in new and unique ways. In the last year, there have been countless examples of friends and family who have been separated. The only connection to one another is taking place by "waving through a window".
Taking our music from an a cappella arrangement from of a song from the Broadway Musical "Dear Evan Hansen", this show examines the initial feelings of isolation and how through time we all begin to realize that we are all connected; and it is through this connection that we find our way back to one another.
The Red Oak Winter Guard program is excited for their inaugural season in WGI. This organization consists of several ensembles which has membership in grades 3rd through 8th grade. Our juniors guard this season consists of members from the 4th grade through 8th grade. In addition to WGI this group also in a member of the Tristate Winter Guard Circuit. This year's guard is excited to compete in the first virtual season in juniors division and will be competing in regional weeks 1, 3 and 4. The Red Oak Winter guard is under the direction of Adam Miller and Angela Miller.