presenters
Session Description
There are many considerations to make when designing a show. The soundtrack, floor, flags, costumes, and props. Some decisions are easy, but there are some decisions that you may forget when it comes to props. Jeff and Chris will help guide you through these considerations before you finalize your design.
Jeff Hurr & Chris lewis
Jeff is a designer and fabricator based in Garner, NC.  He has been building props for marching bands, drum corps, and indoor groups since 2002.  The groups he works with are continually in the top 12 of all classes in all activities.  His experience as a band parent, designer, and fabricator has given him the necessary tools to identify the needs of his groups while executing innovative designs for the activity. Chris is a licensed Professional Engineer in the state of North Carolina and has been around the marching arts since 1995.  He spent two summers traveling with the Boston Crusaders, helping with props.  He has been working with Jeff in the shop since 2012 part-time and moved to a full-time position in 2018.  His knowledge of the marching activity and his training as a Professional Engineer make him an asset to ensuring the safety of all performers, especially during this time of incredible growth within the activity.
---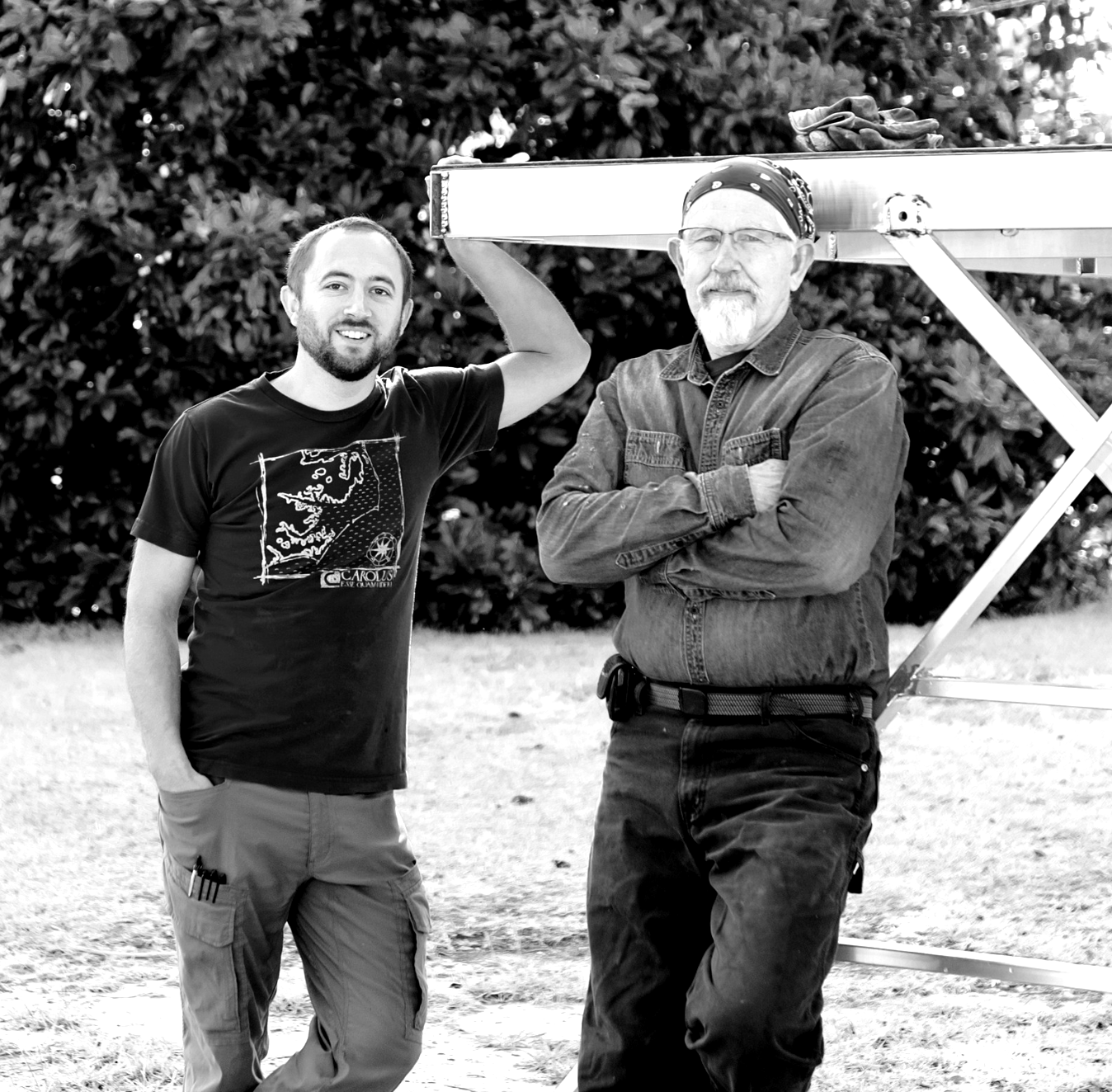 ---
more information
Click here for more information and to register for WGIcon!