From a Plymouth-Canton Press Release
Plymouth-Canton Educational Park Winter Percussion is proud to announce our 2022 production "Gambit".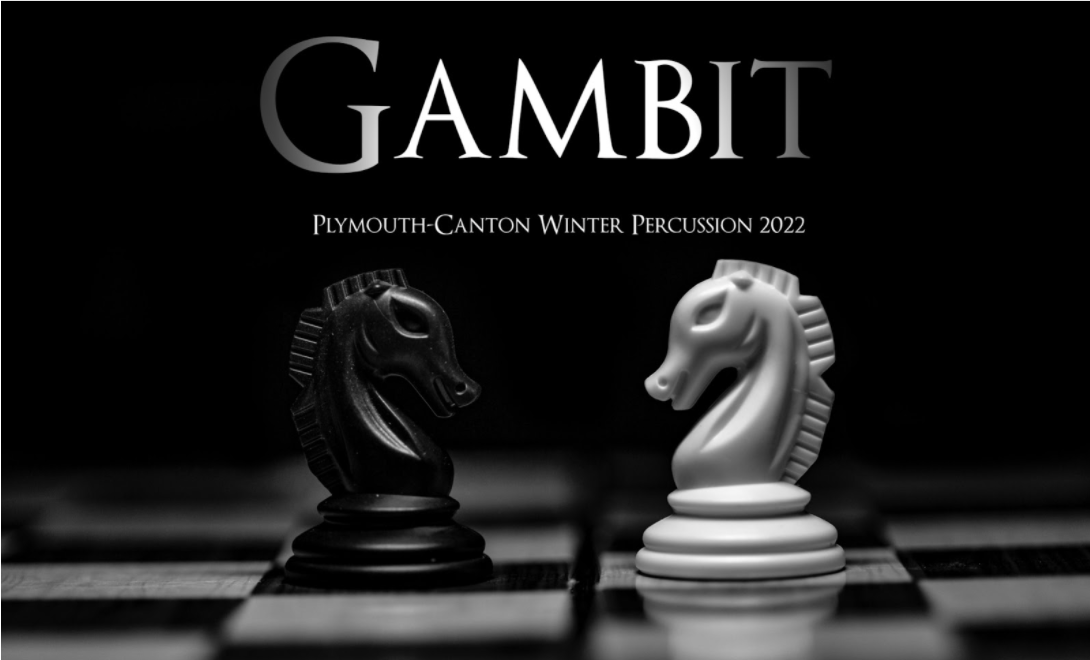 Inspired by the hit TV series "The Queen's Gambit", this show brings a life size approach to the timeless board game, chess. The audience is taken through the highs and lows experienced through the emotional roller coaster that is a game of chess.
As the show begins, our players sit down and prepare for their opening moves. The clock ticks and strategy becomes increasingly important as the players fight for strategic dominance and spaces become occupied.
The game play accelerates, as we begin to see the relatively inconsequential pawns being captured and removed from the board. One player makes the decision to leave a knight out in the open, sacrificing it to hopefully gain a strategic advantage on the opponent.
Doubt creeps in over the sacrifice of the knight, as the player asks themselves "Is this the right choice? Will I regret this later on?".
The strategic gameplay picks back up at a frenetic pace. Small battles pop up across the board and it is unclear as to who is at an advantage. In the end, it becomes clear that the sacrifice was not in vain, as "Checkmate!" echoes across the board and the queen is captured.