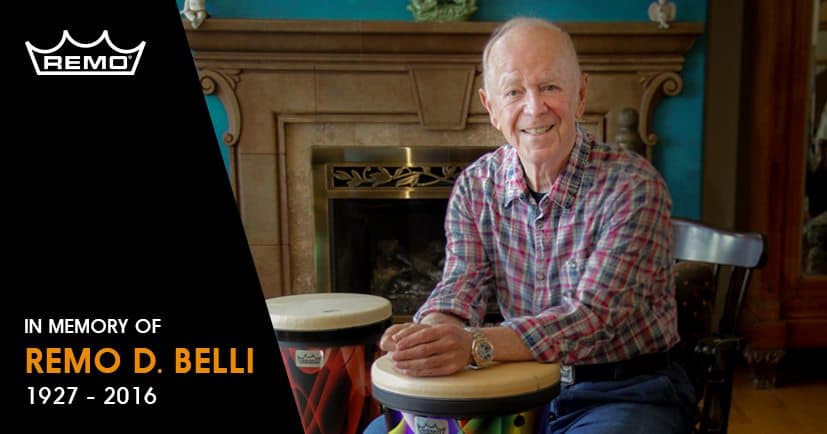 It is with great sadness that we announce the passing of Remo D Belli, our beloved founder and leader. An innovator, pioneer and icon of the world of percussion, he was an inspiration to us all for breaking new ground and making a difference in the world.
Remo was a visionary. In 1957, he invented the first successful synthetic drumhead which forever changed the sound of music of all genres. He committed himself and his company to providing drummers, the world over, with quality products and programs while striving to expand the acceptance of rhythm and in particular drumming as an integral component of an individual's wellbeing.
Through his ongoing efforts, the professional, the enthusiast, children, the elderly, those at risk and those faced with both emotional and physical challenges have been brought the joy of drumming.
We mourn his passing and he will be missed by people in all walks of life. His spirit lives on and we will continue to pursue his vision of making drumming available to everyone alive.
We will miss you. Rest in peace, Remo