From a Penn State Eclipse Winter Guard Press Release: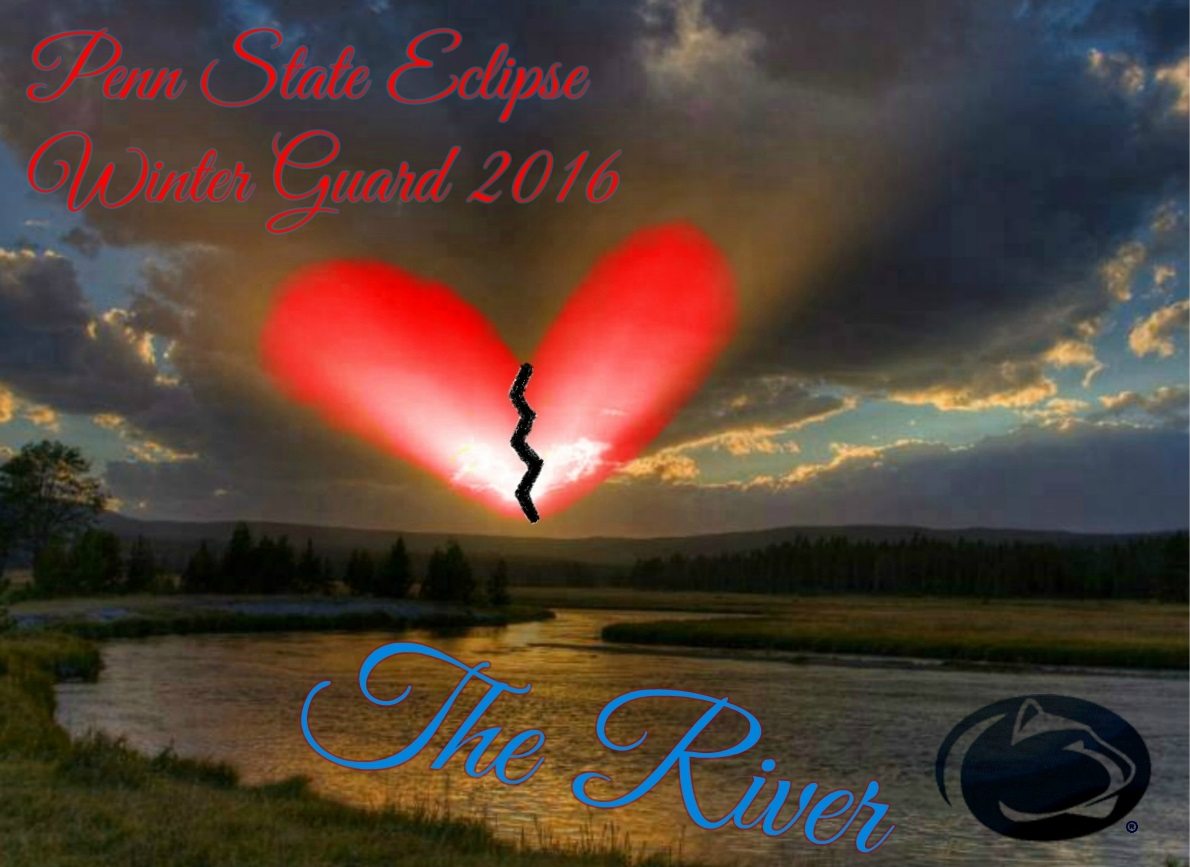 "Love is like a River, an untamed force that flows deep into the heart of the soul. When we try to control it, it destroys us. When we try to imprison it, it enslaves us. When we try to understand it, it leaves us feeling lost and confused."
The Penn State Eclipse Winter Guard is proud to announce their 2016 program entitled, "The River", featuring Michael Buble's rendition of "Cry Me A River". The 16 members have cried enough over heart break, they're ready to move on, but first making sure their ex feels their suffering too. "Y
ou say you love me.
Well just to prove that you do, w
hy don't you cry me a river because
I cried a river over you"
Eclipse is a student run club through Penn State University led by President Michelle MacKinnon, Vice President Greg Hamilton, and Treasurer Bri Bernheiser.
The 2016 program was designed and staged by Larry Johnston and Kevin Isenberg.
Choreographers and staff include Larry Johnston, Greg Hamilton, Michelle MacKinnon, Bri Bernheiser, Elle Richmond, Jeffery Forshey, Timmii Pinto, and Lauren Davis
Eclipse will be competing locally in the Tournament Indoor Association, the WGI Pittsburgh Regional, TIA Atlantic Coast Championships in Wildwood, NJ, and for the first time ever, traveling to Dayton, Ohio to compete in World Championships in A class!