From a Pattonville Winterguard Press Release.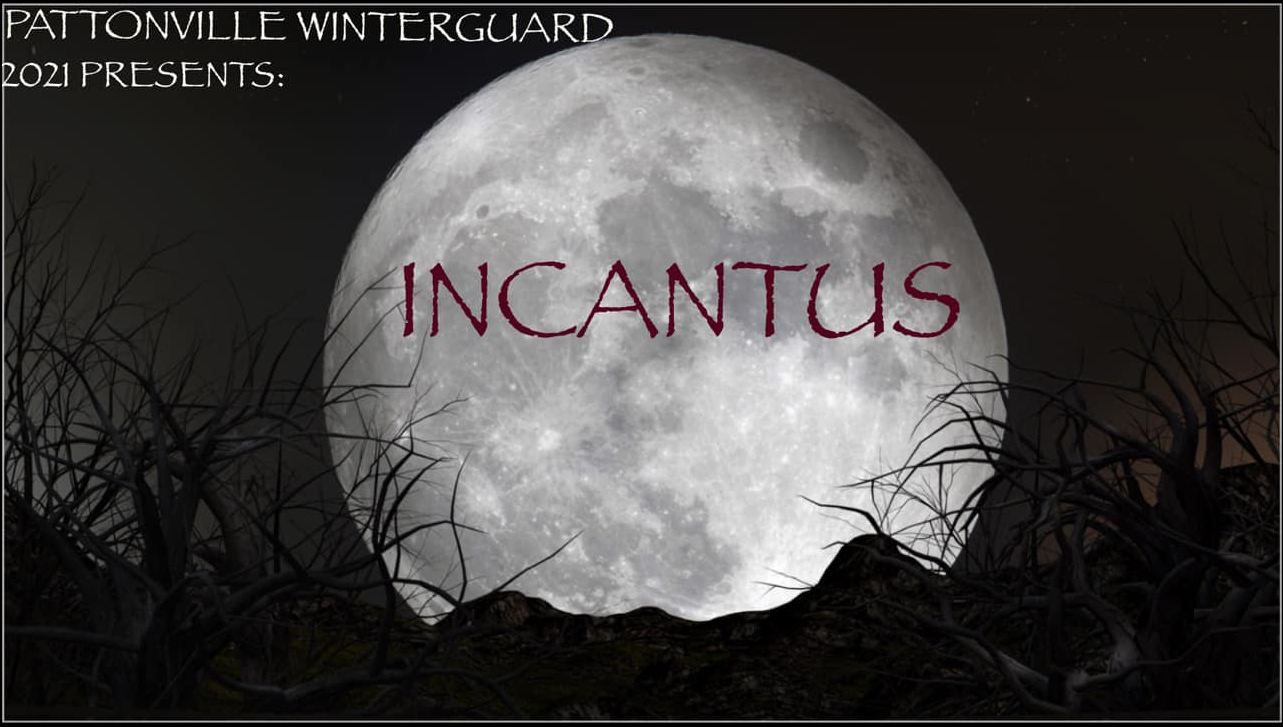 The Pattonville Winterguard embarks on a journey of music, movement, and magic with their 2021 production, "INCANTUS".
In a setting of altars, ancient runes, and the moon, we invoke a sense of unity and a unique experience to the music of Annie Lennox. With staff members, Briana Samson, Eva Voss, Ty Zastrow, Lexie Albaugh, Ping Dawson, and under the direction of Charlie Bourrage, we hope you enjoy our show, "INCANTUS".