From a Pattonville press release
Pattonville HS will make their first trip to WGI this season with their show entitled, "THE OTHER SIDE".
We are excited to showcase our skills and talents with an otherworldly astral plane as our setting. Outside of our home circuit, we plan to attend the Kansas City Regional and WGI World Championships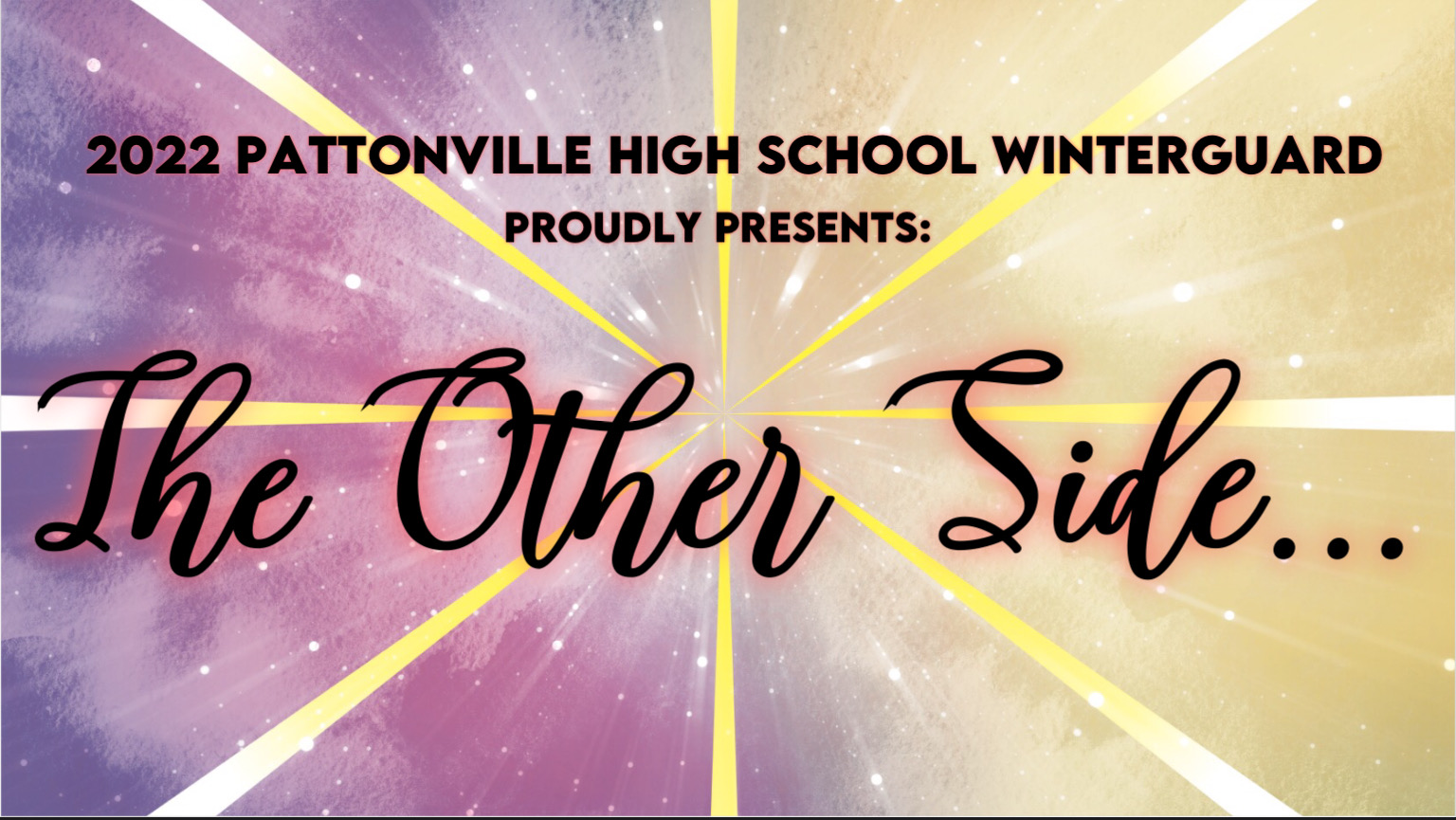 With staff members Adam Sage, Ty Zastrow, David Baker, Lexie Albaugh, Dale Robison, Brina Samson, McKenzie Grzina, Connor Frisch and Directed by Charlie Bourrage, the music of Josh Groban and Sara Bareilles will help you get a glimpse of "the other side".