Try to remember the very first time you met your new family pet; it probably went a little something like this: your heart melted at the sight of this precious animal that you could call your very own, you fought with your sibling(s) over who got to hold him/her first, and you frantically ran through a list in your head of cheesy, yet perfect, names for your new family member. Or think back to all of the countless times that you have wanted so desperately to pet the dogs at the park, and were even more devastated when you saw a service dog, because you knew you couldn't pet them, even if you wanted to. Well, Jenna Parsons has the chance to welcome new dogs into her home every month. Jenna Parsons, a sophomore cymbal player from Greenfield-Central High School, is not only incredibly dedicated to her indoor percussion ensemble, but has been devoted to over 70 dogs in the last ten months alone.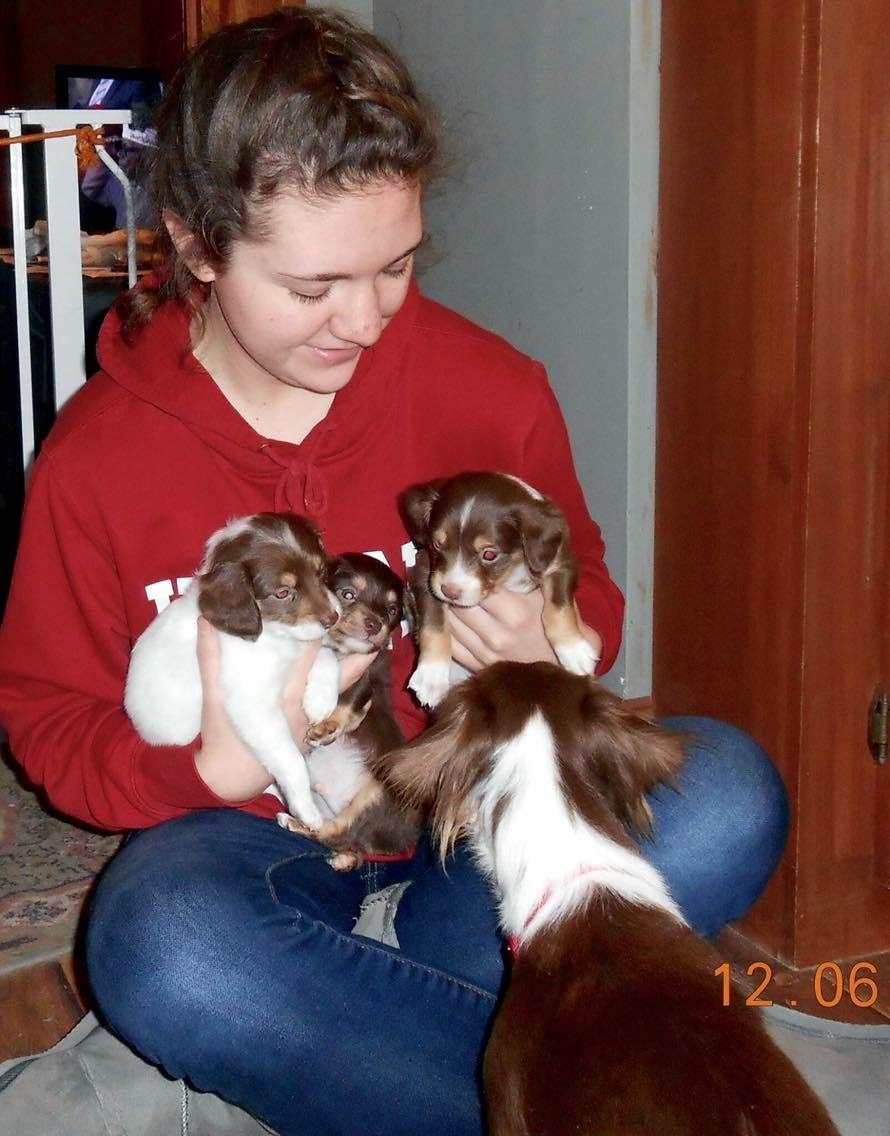 Parsons grew up in a house filled with pets, and after she started to live with her grandparents, she began to miss the wet noses and slobbery kisses that only dogs could provide. Parsons explained that one day she went to P.A.W.S., her local animal shelter, and was distressed by the number of dogs that were soon to be euthanized. She recalled, "There were a bunch of dogs on death row, and I said, 'Well they shouldn't die, so I'll take them home until they get adopted,' and that's how it started." Now, Parsons' home is the hotel to a variety of dogs, young and old, and has been for the last ten months. Typically, the dogs that she fosters are of older age, because puppies are more likely to be adopted. However, that has not kept Parsons from caring for young pups, pregnant moms who then give birth at her house, and older pooches that, as Parsons phrased it, "are getting close to kicking the can."
While as cute and cuddly as these new friends may be, Parsons is well aware that her home is just an "in-between house" for these Indiana dogs. Because she is taking care of the dogs through the P.A.W.S. organization, she is simply providing a loving home until the animals are adopted, which can sometimes be a lengthy process. Parsons explained, "We have a website and they [the dogs] are advertised for adoption along with a list of things that the dogs need in an owner. For example, there are some dogs that are more energetic, so they need owners who are more willing to walk them and play with them, and some of them are older and just need a good lap to sit on." She then added that the adoption process includes an interview, and in some cases, a house visit to ensure that the pups will be living in a safe and fit environment. When asked if she has ever found herself getting "too" attached to the dogs, Parsons elaborated that it is difficult to let some dogs go, but it's better to know that they have a forever home and they are going to live a wonderful life.
On top of juggling the pressures of high school, the long indoor percussion practices, and her social life, Parsons' time is also dedicated to the care of these foster dogs. Because of the population of homeless dogs in her town, the P.A.W.S. organization receives more pups than they can have adopted, so Parsons iscontinually opening her door to new faces. A great deal of her time is dedicated to the care of these animals, and Parsons recollects having up to eight dogs in her home at once. Parsons added, "Every day when I'm not at school or at practice, I might be at home doing homework, and I have the dog in my lap."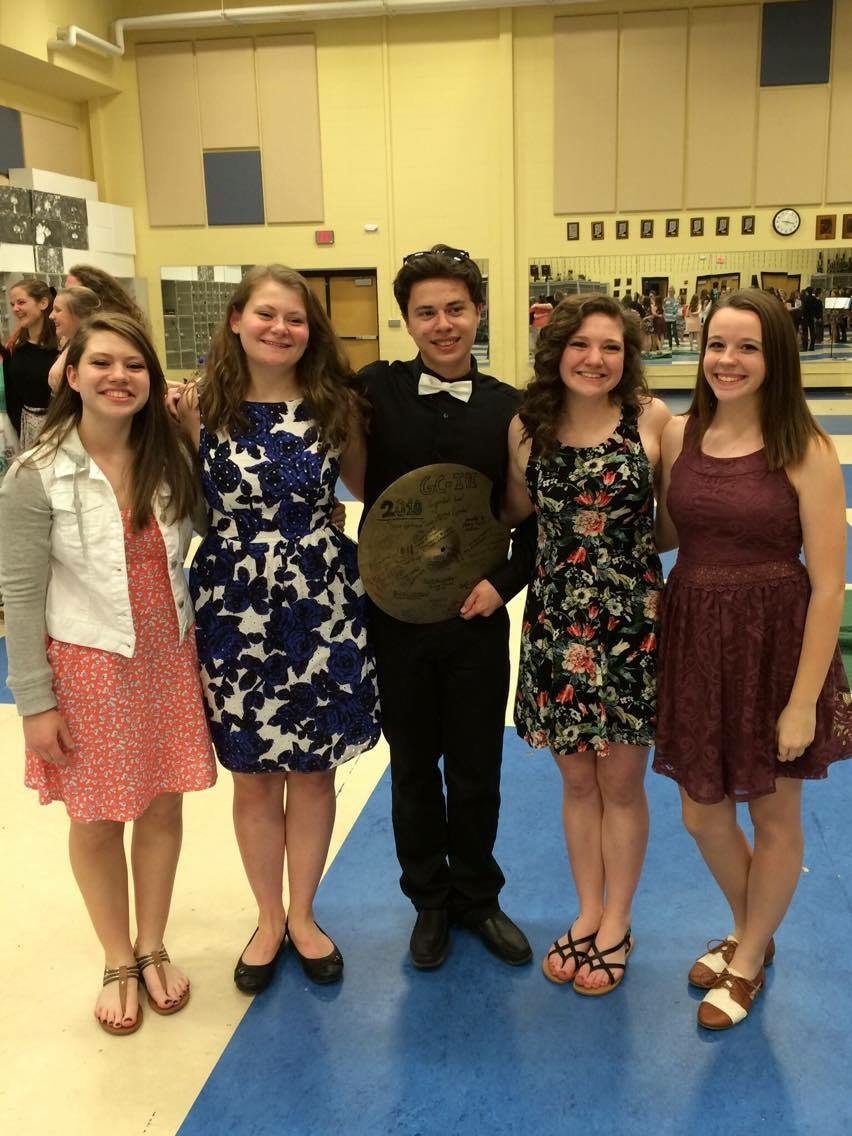 In addition, Parsons walks these dogs every single day. In some cases, she cleans the animals up and helps in the process of improving their health. She explained, "We'll have some [dogs] coming in with horrible teeth because they've been out on the street eating horrible things. There are some that get gang green after being cut, because all of the germs fester, and some have hip problems so they have to have surgery." In addition, some dogs come to her with vision impairments, and are not able to see her or the dogs around them. Parsons clarifies that when a dog comes to her with a sight problem, he or she will jump at a sound and become scared about what is happening in their new environment. She added, "You have to be aware of everything that's going on and know if they need special care."
This role that Parsons has played for the last ten months has impacted her life in more ways than one. In addition to being in high school and playing the cymbals in her indoor percussion ensemble, Parsons has opened her home to many dogs in need of love and care, but she believes she has received so much more from these loving animals. She elaborated, "It's made me see that there are a lot of ways to show care, love, and attention, and it doesn't have to be with other people. These dogs have showed me care, love, and attention." Parsons explained that this opportunity has allowed her to see that what's on the outside doesn't depict what's on the inside, whether it be a person or a dog. All in all, Parsons believes that not only has she impacted the lives of so many pups, but they have impacted her life as well.
---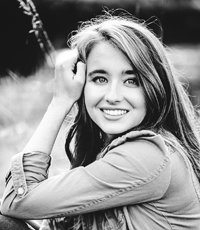 About the Author: Kathryn Hardison is a journalism student at the University of Missouri. Her focus is on convergence news reporting and she plans to earn a minor in politicalscience. Prior to college, Kathryn went to Kickapoo High School in Springfield, Missouri, where she found her love for marching the flute in the fall and playing the cymbals for the Kickapoo Indoor Drumline. During her four years in marching band, Kathryn competed with the Kickapoo Golden Arrow Marching Band, of which she later became the flute soloist and a junior and senior flute section leader. Kathryn's career in the Kickapoo Indoor Drumline included a promotion to Percussion Scholastic Open class and placing 8th in WGI World Championship Finals. After college, Kathryn hopes to become a foreign correspondent for the Middle East.