By Michael Boo
Alexis Castro plays snare drum with Orange County Independent Percussion. She played bass drum for one of her four years at Fountain Valley HS (California), then moved to snare drum the remaining three. She also marched Gold Drum and Bugle Corps in 2012, Blue Knights in 2013, and enjoyed her first year with OCI in 2014.
Alexis is a community theater actress, having performed in "Little Shop of Horrors" and Shakespeare's "Twelfth Night," "The Tempest," and "Midsummer's Night Dream." She's more into Shakespeare than musicals; as musicals tend to have more rehearsal hours than Shakespeare plays, Shakespeare allows her to enjoy more drum line experiences. Understudies for her main character roles have covered for her so she could go to drum line rehearsals.
In addition, Alexis is a substitute aide for special education classes in the Westminster School District, along with her mom. She first volunteered alongside her mom for service hours needed for high school graduation, but decided to help out more when she learned she really liked it. After turning 18, she was able to get paid. She says, "Special education students need more prompting, but you have to be able to communicate with them respectfully, because they can tell…they're very smart. I volunteered for the highly medically fragile class…they require more medical attention, and some has Muscular Dystrophy. Some require help eating and using the restroom."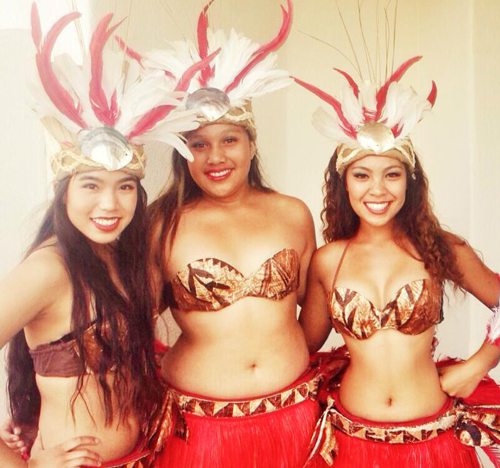 As if that isn't enough, Alexis also performs as a Tahitian dancer. Although she has a Pacific Islander heritage, she isn't Tahitian. She stumbled across the activity in 2010 at a local non-denominational church, first going to the Hawaiian hula classes. Some of her friends in the hula class advised her to go to a cardio class, which led to the Tahitian dancing classes. She found she really likes the live percussion of Tahitian dance, which features loud drums and is more upbeat and physical than the slower, more melodic, and very graceful hula dancing. Alexis was intrigued that Tahitian dance involves a unique communication between dancers and percussion.
She started attending classes regularly and started performing Tahitian dances for Tupa Tahitian Dance of Costa Mesa. There is an option to compete, but she hasn't been able to do that yet because of the time requirements of drum line. Tupa Tahitian Dance performs for parties and business venues, such as conventions. The earnings the group receives goes towards equipment and costumes. Equipment involves different types of hand shakers, drums, costumes are big skirts…some straw, some cloth…plus a half-cut shirt and headpiece.
Only males traditionally play the drums, but that doesn't bother Alexis; she prefers dancing since she gets to drum with WGI. One of the big differences between drumming in WGI and Tahitian dancing is the legs are straight in WGI, while Tahitian dance legs are bent. She states, "Being in a drum line helps me with time management, helping me work with my co-workers and others. And being in the line has helped me communicate. I'm able to get things done and work efficiently on a team because of what I've learned in drum line. The individual responsibilities required of each member taught me the value of responsibility."