By Michael Reed
This year, 126 Scholastic lines entered the WGI World Percussion Championship. 125 of them are from the United States. The one that isn't is MM Robinson High School from Burlington, Ontario, Canada. One would look long and hard to find another WGI scholastic line north of the border. There aren't any. The line is led by Andrew Thies and Carolyn French. Both cut their percussive teeth in the Ridge Raiders and Kiwanis Kavaliers Drum and Bugle Corps.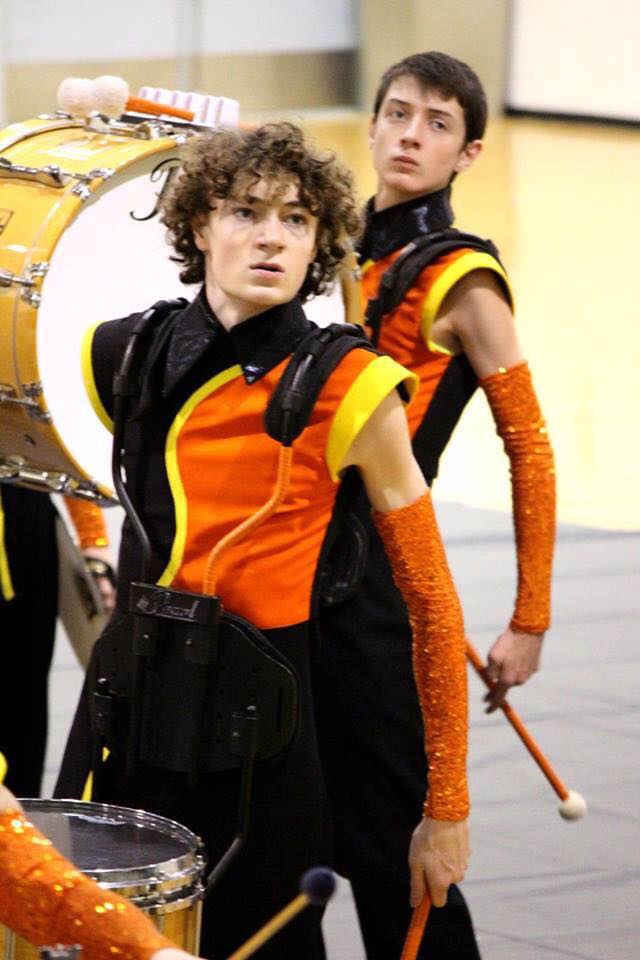 The program began in 2006. Andrew explained, "Carolyn and I performed a drum duet at a festival at the school. After that, a couple of students asked Carolyn (who teaches atthe school) if we could start a drumline. We bought the cheapest used drums we could find and got things started. We operated as a parade drumline until 2011 when we added a front ensemble and began competing."
Now that the line has been competing for several years, recruiting is not a problem. According to Thies, "when we started, we would get more kids in the beginning of the year and many of them would fizzle out as the year went on. Now that we are established, we get kids that understand the commitment level we are looking for. We always end up with approximately 30 members, give or take a few."
There are places the group can perform locally. He explained, "In Ontario, there are two drumline Circuits: Drumline Ontario and The Canadian Drumline Association. We compete in Drumline Ontario as it uses WGI rules, whereas the Canadian Drumline Association is geared towards groups consisting of battery instruments. Currently, we are the only line we know of in Canada that has a complete indoor program. There are drumlines that compete locally with a battery, most doing standstill performances." Their first WGI Championship performance was in 2014, and this year marks their third consecutive Dayton appearance.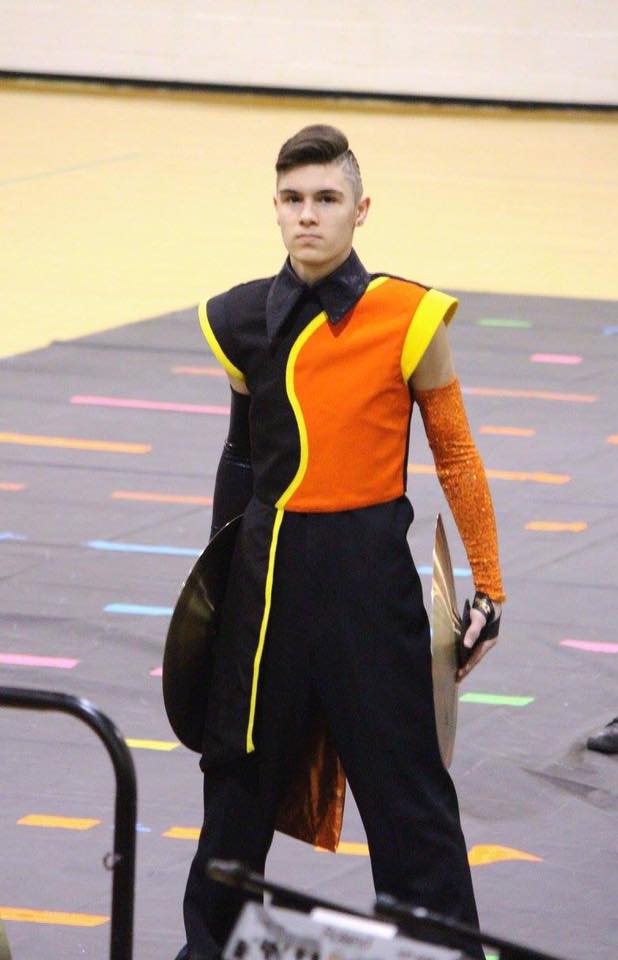 Last year, the members had a special performance opportunity- the Juno Awards (the Canadian equivalent to the Grammys). Thies described how it all came about: "The tour Manager for Hedley (the band we played with) was looking for a Drumline to perform with them. The Juno Awards were held in Hamilton, a neighboring city to Burlington. They saw videos of us and decided we were the group for the job."
He explained the rehearsal process. "We rehearsed at school on our own and sent them videos to see if we were on the right track. The bands frontman, Jacob Hoggard, was the visionary in this project and every time we sent him a video, he would have a bunch of comments and we would try to adapt to his vision. The day before the show, we had a two hour block to rehearse at the FirstOntario Centre with the band. The rehearsal and the performance included full pyrotechnics."
Being the only competing scholastic line in Canada puts the program in a position of ambassadors for the activity, a role Thies embraces. "One of our goals is to promote the indoor percussion activity across Ontario. We would really love to see lots of Canadian groups coming down to WGI contests in the future." Perhaps someday, Canadian lines performing at World Championships will be as common as Toronto snow in January.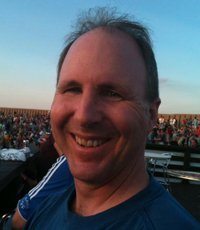 ---
About the Author: Michael Reed provides online and print media content for WGI, Bands of America, and Drum Corps International. 2016 marks his fifteenth year of writing for WGI. He is an active music arranger, composer, and all-around avid pageantry fan. Michael was a member of the Cavaliers Drum and Bugle Corps and holds a bachelor's degree in music composition and music education from Ball State University. He currently works in the health care field and resides in Fishers, Indiana.