A student WGI experience peice by By Amy Koczera from Dartmouth HS
Performers decorated in bright makeup and lavish, colorful costumes stand out brightly against the dark pavement as the coach bus pulls into the University of Dayton Arena. Sounds of snare solos and rudiments echo across the lot as we start unloading the truck. Smiles of encouragement between players and instructors soothe the nerves before this final performance. Five long months are down to one seven-minute performance. It's time to put it all on the floor and never look back.
"We can give you guys everything you need to have a great show, but after that, it's up to you to see how far we can take this," Dartmouth Indoor Percussion Director ThomasAungst said to our group at the beginning of this indoor percussion season. As a group, our number one goal is to have the best possible show with the instructions we've been given. The score doesn't matter – the performance does. We have learned to focus on making each rep better than the last and never going backwards.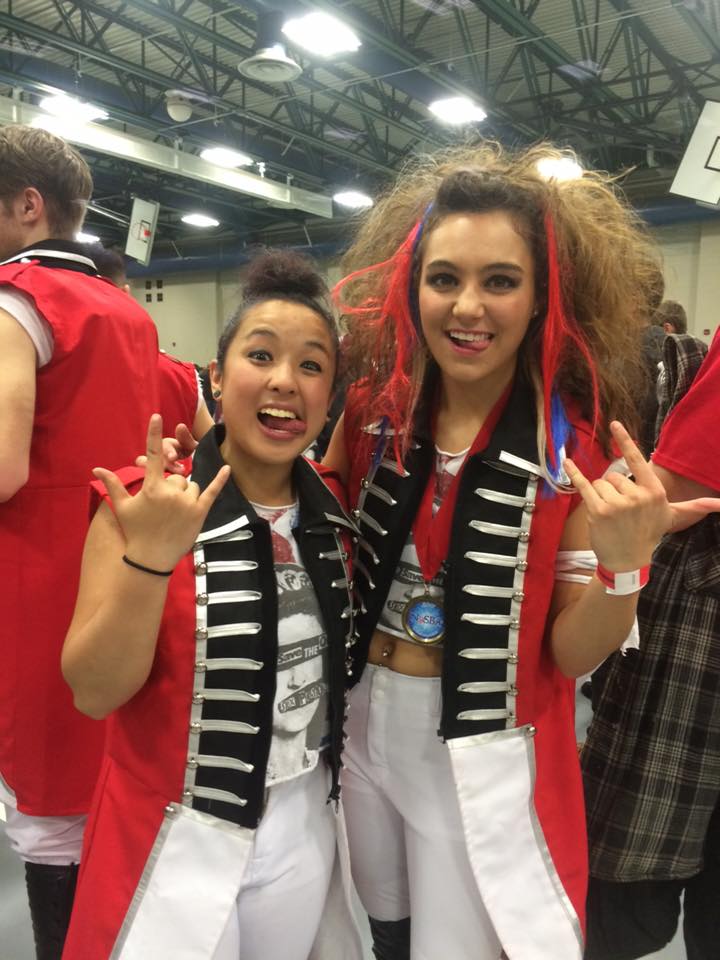 Although always giving 110% at practice isn't easy. It requires an immense amount of focus and a drive for greatness that everyone needs to have.
Looking back at our entire 2016 season we were not always the fan favorite drumline thousands of people watched in Dayton. I remember when we competed at the Trumbull WGI Percussion Regional, it was only our second show of the season; We all gave our best effort at the performance, but it was still sloppy and rough around the edges. Truthfully, it was a reality check for our group. This was a hard show with challenging music and demanding drill. As a team we needed to realize that we needed to work together to achieve the results we wanted. This was easier said than done.
During the month of March our practices became so fast-paced and intense that as a team we had no choice but to focus on every fiber of our being, every rep was important if we wanted to have a good show.
After a few more performances and rehearsals, our team began to acknowledge that every person was important to the program. We started to have this drive that pushed the team beyond our limits. It was at this time that I became aware that when everyone has that same mentality of working hard towards a common goal, the better rehearsal is for instructors and students. During those long sectionals you truly find out what you are made of. To be a part of a nationally ranked percussion ensemble in WGI takes time, sweat, precision, and motivation, but it's always worth it in the end. For champions, effort becomes synonymous with victory.
We are also lucky enough to have such talented and experienced instructors like Tom Aungst, Darcie Aungst, Jeff Sacktig and Jason Medeiros, just to name a few, who focus on building the skills of the group. Our instructors push us to do our best, but it's when we start pushing them back with our great skills that rehearsal becomes fun. Those are the rehearsals that we aspire to have.
Now as I sit here on the 16-hour bus ride to Dayton, it allots a great amount of time to reflect on the season we've had and think about how to make the most of this final week. It signifies the beginning of the end. We are able to joke with each other, drum together, and just relax before we are engrossed by the chaos of finals.
It's a crazy feeling to get off that bus and realize that it's truly the beginning of the final countdown. Everything from here on out is the last time. After those three short days, it's all over. It's an emotional journey, and it goes by in the blink of an eye.
Going down the tunnel feels like I'm entering a parallel universe. My palms sweat, my heart rate escalates, one slip of the hand and my marimba could be gone forever. But once we make it to the back of the curtain, everything seems to slow down a little. I go through every part in my head, and I feel my nerves drift away. From the second we start rolling onto the floor, performing is an out of body experience.
Prelims, semifinals, and finals alike all bring the same cycle of feelings: fear, anxiety, confidence, and pride. Finishing a show and knowing I gave the best possible performance is an absolutely priceless feeling. It's the kind of feeling that will always be more valuable than any number a judge can put down.
"And in 5th place with a score of 93.863…Dartmouth High School!" I turn to my friend, Tracie, standing next to me and nod. As we walked out to retrieve the Finalist plaque, I looked up in the stands to see our instructors, giving us a thumbs up and smiling. They had the same reaction after we won the Fan Favorite award, too. Knowing that our instructors were proud of us was enough to know the season was a success.
When the confetti guns went off and the lights turned on, I realized everything was over for good. It's bittersweet to say goodbye to a program that exhibits such sportsmanship and reputable behavior and that has been a part of my life for half a decade. I'm thankful for this activity and everything it has taught me. The 2016 season has taken me on an unforgettable journey with awesome people and memorable experiences I'll carry with me forever.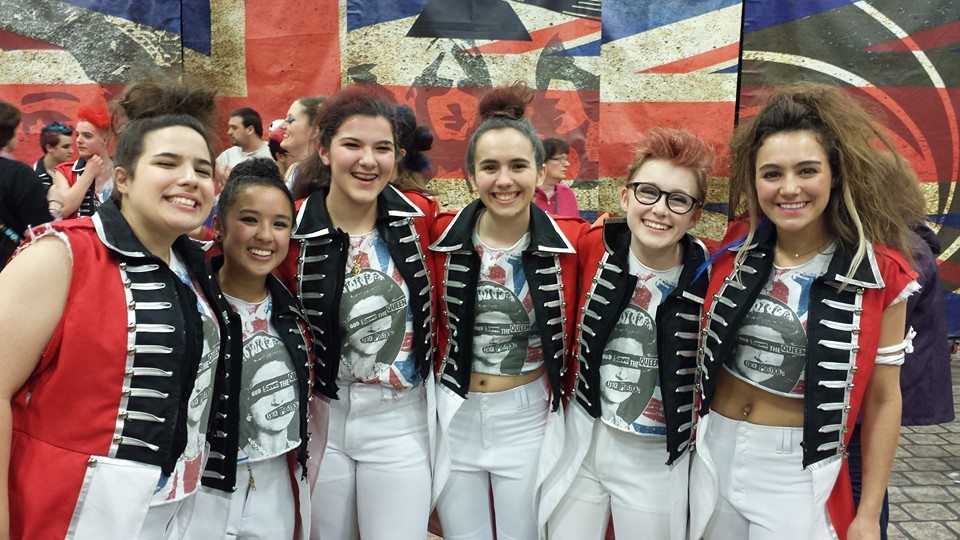 Photos courtesy of Lisa Koczera, and Tracie Nguyen.