By Adam Adkins
They had their plans.
Heather Shrump, co-director of the Norwin World Color Guard, already had an idea of what the 2019 winter show would be. Planning out a show at the World level is no small task; a director must find a performance that both fits the personality of the team and pushes them to grow as performers. Oh, and it should be entertaining, too.
So, when designer Joe Heininger visited to finish those already established ideas, Shrump and her co-director, James Gabonay, decided to head out to dinner. What they found changed the course of the 2019 season.
Chapter Rewritten
Norwin High School senior Aubrey Burchell is no stranger to a microphone and a crowd; this was hardly the grandest stage she'd ever graced. After all, the young singer had just competed on American Idol and made it into the top 70, better than more than 200,000 other contestants.
As the coaches and designers began to dig into their meals, everything changed. Burchell began to sing. Seconds after Burchell's first notes rang out in the restaurant, Heininger looked at Shrump.
"Scrap the show," Shrump recalled the designer saying. "We're building it around her music."
The idea of "Out of my Mind," a show centered on Burchell's singing and the Color Guard acting out her lyrics around her, was born. The show had to make sense—no one wanted to include a vocalist just for the novelty. No, the show needed a reason for Burchell to be involved; and, once they found it—the story of a girl struggling to get a handle on the thoughts bouncing around her head—it became clear to them that this was worth doing.
Dynamic Adaptability
Then came the next hurdle. How would Burchell—whose sister performs in the Color Guard—fit in the scheme of a visual performance? When she attended a rehearsal around Christmas last year, all involved realized this could work. Burchell demonstrated quickly that her performance could bend to fit the visual element; hold a note here, cut another short there. Shrump described the young vocalist as dynamic and clearly performance-oriented.
As such, the guard had to meet the challenge, and they did. By early January, it became clear that Norwin had something special. "This is something bigger and better than we expected," Shrump said.
The Norwin kids are "rock stars" in Pennsylvania, according to Shrump. There isn't quite the same visual performing arts presence in their area as compared to central Indiana, southern Ohio or chunks of Florida or California.
"World Class is hard to compete in," Shrump explained. "It's really hard to stand out.  At home, these kids are rock stars. They get cheered just walking onto the floor. But making waves in Indianapolis is a lot tougher."
From Concept to Contest
The first big test came at the WGI Indianapolis Regional on February 16 and 17. As her team walked onto the field, Shrump's stomach twisted into knots like always. How will this be received? Will it work? Was it all a mistake? It wasn't.
Norwin World finished fifth in Scholastic World that weekend, one of the best showings the team has ever had. It was a significant moment for both staff and team. It proved to them the idea was as good as they thought. But, ever the coach, Shrump kept the goal firmly in mind—to keep cleaning the performance, tightening up the run and pushing the kids to be as good as they can be.
With World Championships just over two weeks away, Norwin World has reason to be excited.
---
---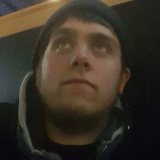 ---
About the Author: Adam Adkins is a freelance writer and editor in the Dayton, OH, region. You can read more from him at www.AdkinsonSports.com.