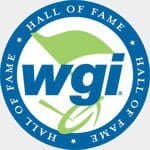 Nominate a deserving individual for the WGI Hall of Fame! The deadline to submit all nominees is Friday, November 3rd. This is your chance to help recognize individuals from the percussion activity (color guard nominations are accepted on odd numbered years) at World Championships. This year's indoor percussion honorees will be inducted at a ceremony on Wednesday, April 18th, at the 2018 WGI Percussion World Championships to be held in Dayton, Ohio.
To submit a nomination for the 2018 WGI Hall of Fame (Percussion), submit a letter of nomination to WGI Hall of Fame Committee Chairperson, following the outline below:
1. Be sure to include the full name, home address, home and work telephone numbers (including area code) of the person you are nominating.
2. Please explain in detail why you feel that this candidate should be considered for induction into the WGI Hall of Fame (please limit your letter to two pages maximum). To see a detailed list of criteria for candidates, click here.
3. Include your name, home address, home and work telephone numbers (including area code) along with your signature and the date you completed and submitted the letter.
4. Contact three additional people that know this person and ask them to also submit a letter supporting your HOF nominee selection. The person making the nomination is required to collect all three letters of support and submit them all at once with their nomination letter. Nominations with more or less than three (3) letters of support will not be accepted.
All documentation must be submitted by email on or before the November 3rd deadline. If you have any additional questions regarding the WGI Hall of Fame or the nomination process please contact Ruth Ann Medworth, Chairperson, via e-mail at HallOfFame@wgi.org.