From a Newtown HS Open Percussion Press Release.
Newtown High School Open Percussion – Sandy Hook, Connecticut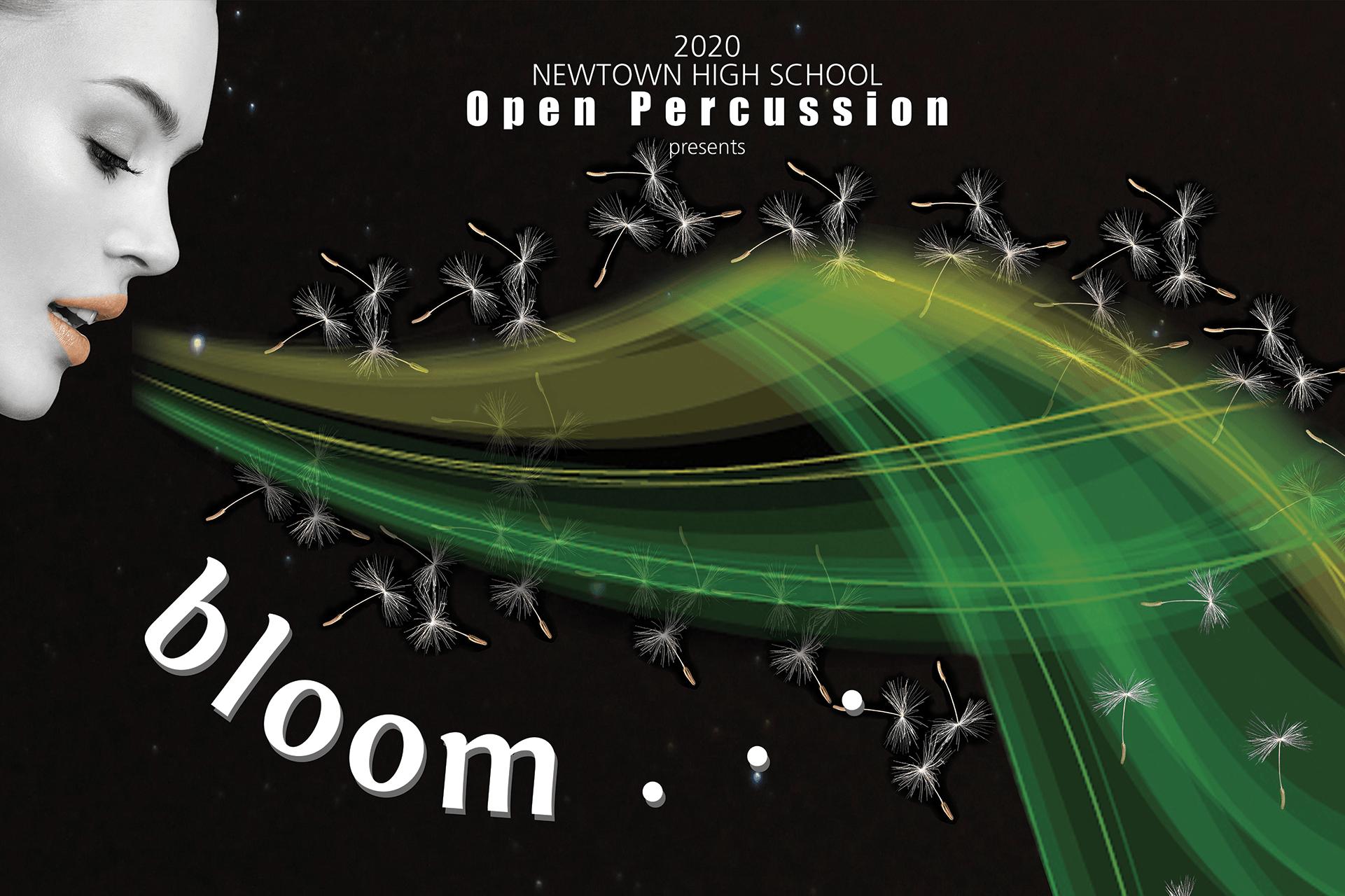 Show Description
This year, 'bloom…' will depict a journey of change, brought to life visually by the use of dandelions. As people, we may notice ourselves wanting something else, and find it difficult to express what we want. The show concept relates to change as good, bad or neutral–but ultimately, we are not ready for it–we may desire a new path, but it's not always so easy, is it?
Musical selections
Bloom – Radiohead

Vick(i/y) – Andy Akiho

Passacaglia – Caroline Shaw
Staffing
Director

: Ricky Grasso

Sound Design

: Bryson Teel

Battery/Front Ensemble Arranger

: Kevin Thompson

Percussion Caption Head

: Tyler Campbell

Educational Staff

: Tayloranne Turechek, David Romano, Elisee Ngbo, Gabe Stewart, Sarah Smith and Anthony D'Andrea.
WGI Attendance
WGI Trumbull

WGI Eastern Power Regional

WGI World Championships