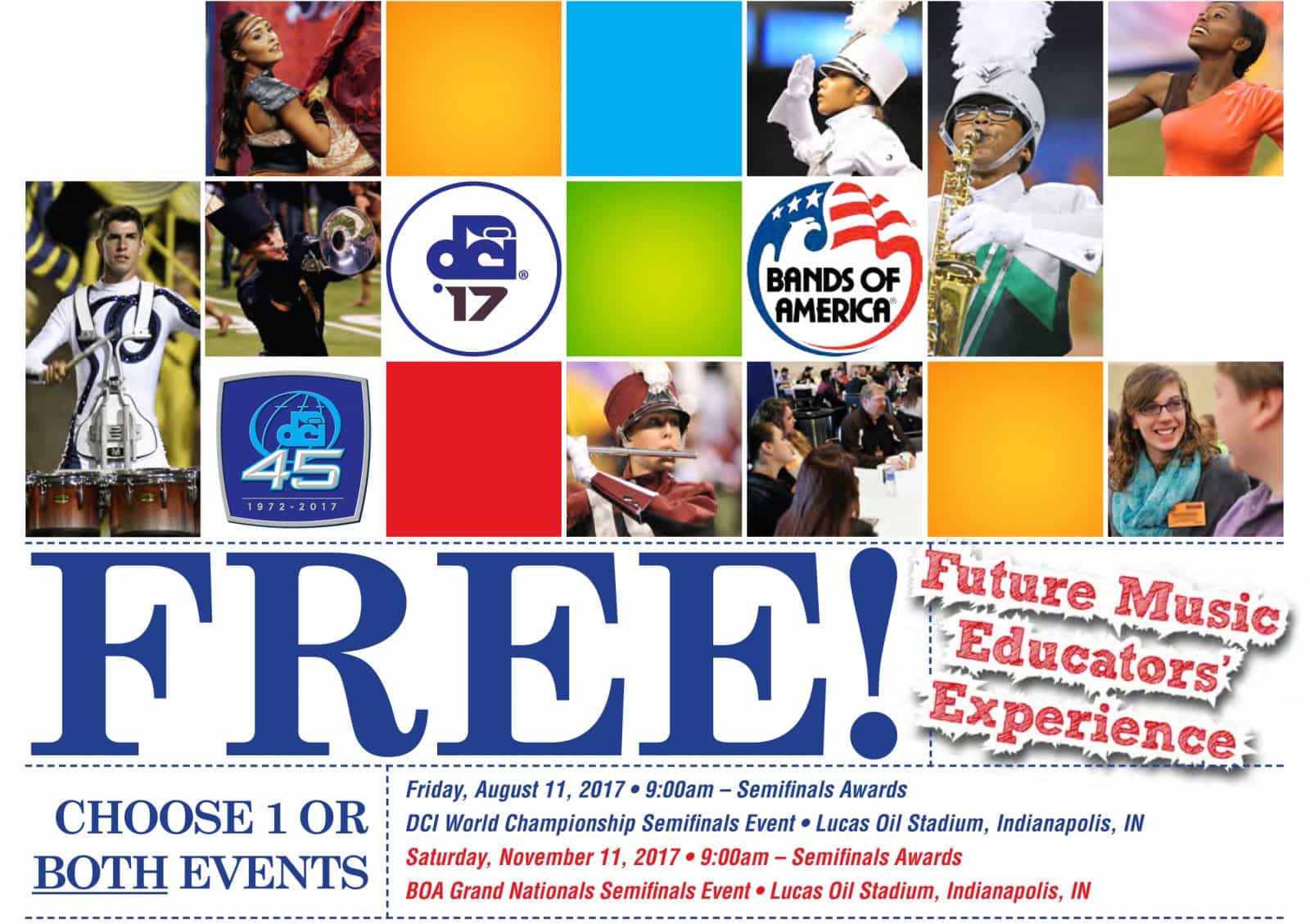 Attention NAfME Collegiate Members and any student currently majoring in music education: Attend the Drum Corps International and Bands of America Championship Semifinals events for FREE!
If you're a college student currently majoring in music education (undergraduate or graduate level), you can attend the Drum Corps International World Championship Semifinals AND the Bands of America Grand National Championship Semifinals at no charge!
Friday, August 11, 2017 DCI World Championship Semifinals
Saturday, November 11, 2017 BOA Grand National Semifinals
You'll experience the events inside and out, KICKin' off the day with Fran Kick, Michael Cesario and a series of marching music education/music-industry insiders. See, hear, and feel what's possible in today's marching music activity.
For more information, visit: http://www.kickitin.com/nafme/