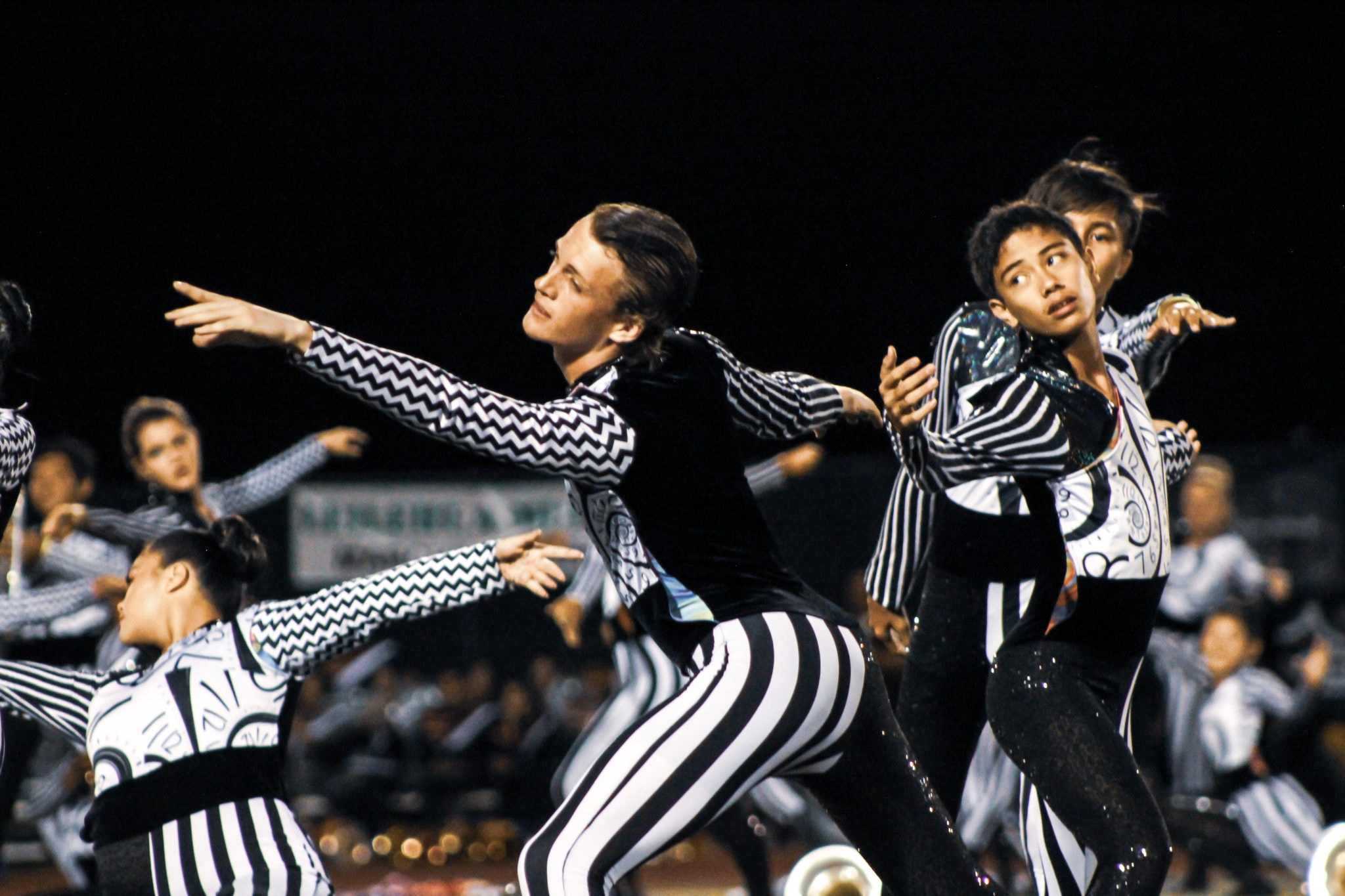 Mililani Winds from Mililani, Hawai'i, is excited for its inaugural appearance at WGI Championships. Their 2019 production, "Before My Last Breath" is an emotionally charged show inspired by the poem "The Dash In Between" by Ron Tranmer. The 44-member cast is reflecting on their past, present and future journey in life, asking the question:
What have I done with my time here on Earth?
As time fades away with each tick of life's clock, we think back to what it all means. After our physical body has gone, we are left with a headstone or name plate as our lasting physical marker. On that headstone, our friends, family and loved ones will see the date of our birth and the date of our passing. But what matters most is the tiny dash in-between those dates that represent all the years in our life and all the life in our years.
Mililani Winds is directed and designed by Mr. Derek Kaapana. He is assisted by Color Guard Director Susan Segawa, Mililani; Choreographer Christian Luke; and Consultant Todd Clevenger. "Before My Last Breath" is an original production with music and electronics written by Jeremy Thompson.
The ensemble will have only one public performance at the Mililani Springfest Indoor Exhibition prior to traveling to Dayton for Championships.
Follow Mililani on Instagram (@mililani.band), Twitter (@mililanimb) and Facebook (@mililanimb).