Jay Owen is the current webmaster of WGI.org, a position he has held for eight years. Prior to that he was the public relations director of the Florida Federations Color guard Circuit, and has also judged equipment at many color guard events. In addition to his color guard history, he is also the founder and owner of Design Extensions, a website development company that he started almost 14 years ago.
Jay was born in Albany, GA, but eventually moved to Florida where he was first introduced to color guard in middle school. He continued to march color guard at Nease High School and also started his website design business during his junior year.
After High School, Jay marched at Northeast Independent where he met his wife of 10 years. Jay currently resides in St. Augustine Florida, with his wife and four kids. The WGI website designer spends his free time with his family, involving himself in his kids' sports activities and local church.
What were some of your first experiences being involved in color guard?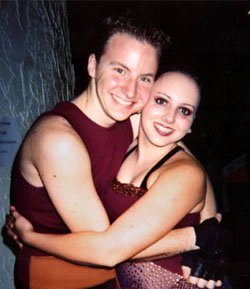 My first experience in color guard was at Switzerland Point Middle School, in 1996. I was in 7th grade, and had a few friends trying out for the guard. When I finally made the team, I had no idea the journey I was about to begin.
I continued marching color guard at Nease High School, and was introduced to my new coaches Jill Brennan and Robby DuFresne whom had an incredible impact on my life. I performed with Nease High School for four years.
After high school, I joined Northeast Independent and performed with them for three years.
When was the first WGI World Championships you saw?
My first WGI World Championships was in 1996. I was in 8th grade, and had the opportunity to just go and watch, along with the local high school (Nease HS), who was not competing at the time. I remember clearly sitting in the Dayton arena, with a packed crowd, and thinking, I want to perform down there someday. My chance would come sooner than I could have expected.
How are you currently involved with WGI?
As the owner of Design Extensions, I act as the primary contact point and project manager for the WGI website, store, online database and apps. My job is to make sure things look and work great online, regardless of what platform it's being viewed from.
How long have you worked for WGI?
Eleven years, I first started working with WGI in 2003. My first role was to help with some of the first eFocus e-mail campaigns. Two years after that, I helped craft the first Spinfest website in early 2005. In July of 2005, I was officially brought in to handle the website and database redesign. Getting to work with WGI was and is a dream job for me. It marries two things that have been a huge passion in my life, winter guard and web design. I'm truly grateful for the continued opportunity after all these years.
What are some of your favorites shows?
Being an alumnus, I am always a strong supporter of Nease High School and Northeast Independent's shows. But A few of my all time favorites that come to mind are:
Chimeras 1999 "Time to Say Goodbye"
Shaktai 1998 "Deeper Well"
Northmont HS 1996 "Wall and Remembrance-A Vietnam Memorial"
Crown Guard 2002 "What the World Needs Now"
Pride of Cincinnati 2004 "Sideshow"
How do you think technology, the internet, and WGI.org have changed WGI over the years?
It's incredible how much it has changed over the years. The wgi.org today is a completely different landscape than it was a few years ago. Content is dynamically generated from a database, updated on the fly, distributed across the desktop and mobile versions of the site as well as mobile apps. It manages memberships and online payments in a way that wouldn't have even been possible when I first started in winter guard.
Just to get a glimpse at how wgi.org has changed over the years, check out this link and you can see some of the structure of the WGI website from years ago. It's changed even more than I had realized: http://web.archive.org/web/*/wgi.org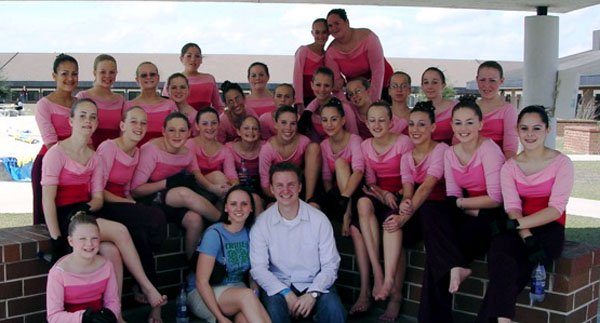 Jay & Claire Owen with their middle school team in 2004