From a Malachi A Press Release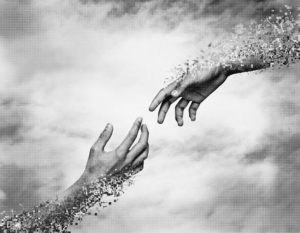 Malachi A is proud to announce their 2018 program "Dissolution," performed to the song "Speak to Me" by Amy Lee.
There are always barriers that exist between ourselves and others. These barriers can lead to those relationships dissolving from the separation that transpires. There is forever an aspiration and a longing to break through these barriers and prevent the undoing of those ties.
Malachi A is under the direction of Jeff Hargis with assistance from Carlee Sulpizio, Javante Washington, Jenn Carrasco, Kelsey Potter, Kirsten Huffman, Liz Haan, Mikey Sulpizio, and Valerie Lawson with set design by Jim Zimmerman.
Malachi A will compete locally within the Rocky Mountain Color Guard Association circuit as well as at WGI events in Las Vegas, Denver, San Diego, and Dayton.
The Malachi Independent organization was founded eleven years ago, with the formation of its A class program in 2016. For more information about our organization, please see our website www.malachiwinterguard.org or follow us on Facebook, Instagram, or Snapchat!