From a Les Éclipses Press Release.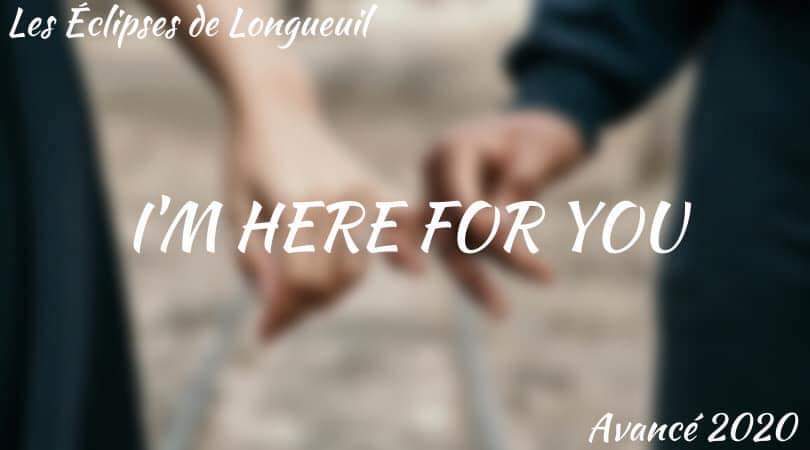 Adolescence is a pivotal time in our lives, and the friendships we make are most important. In order to be able to get through the upheavals of this stage of our journey, we must be able to know that our friends will be there for us through thick and thin.
Join the 12 members of Les Eclipses A down memory lane at the time when the significance of friendships was so powerful that it gave sense to our lives. Performing on the song entitled "Two" by Sleeping at Last, Les Eclipses A are proud to present their 2020 production: I'm here for you.
In addition to performing in the Quebec circuit, Les Eclipses A will perform at the South Brunswick regional.
Staff:
Director: Cynthia Bernard – Director
Caption head, designer and choreographer: Karine Lussier
Choreographer and technician: Jasmine Cousineau
Technician: David Coulombe
Technician: Florence Héber