By Morena Guerrero
Since WGI Winds inaugural season in 2015, STRYKE Wynds has become an award winning ensemble, placing silver in 2015 and gold in 2016 in Independent Open class. This year, Stryke Wynds made the jump to Independent World class, competing against returning medalists in the class. With their show, "Radiohead Jazz Project," STRYKE Wynds successfully became the 2017 Independent World silver medalist. WGI was able to catch up with STRYKE Wynds Director, Eric Dunn, Designer, Paco Nunes, and Ensemble Leaders, Nicole Oliva and Malik Neille, to talk about what makes a leader.
"Committed, passionate performers, great musicians, good athletes," Eric Dunn described the qualities of good leadership, "[Capable of] giving an emotional performance and respectful of the ensemble." Dunn has directed STRYKE Wynds since its premiere in 2015 and has also worked as a band director for 29 years. He describes this year's group as "wonderful" and "hard working" which propelled them further into this activity. Dunn explains that his role is to trust his ensembles and those who work under him. "People know what they are doing, so you have to take a step back and let them do it. Sometimes I'll be thinking of something and a moment later they are already doing it. Get great people and let those great people do their job."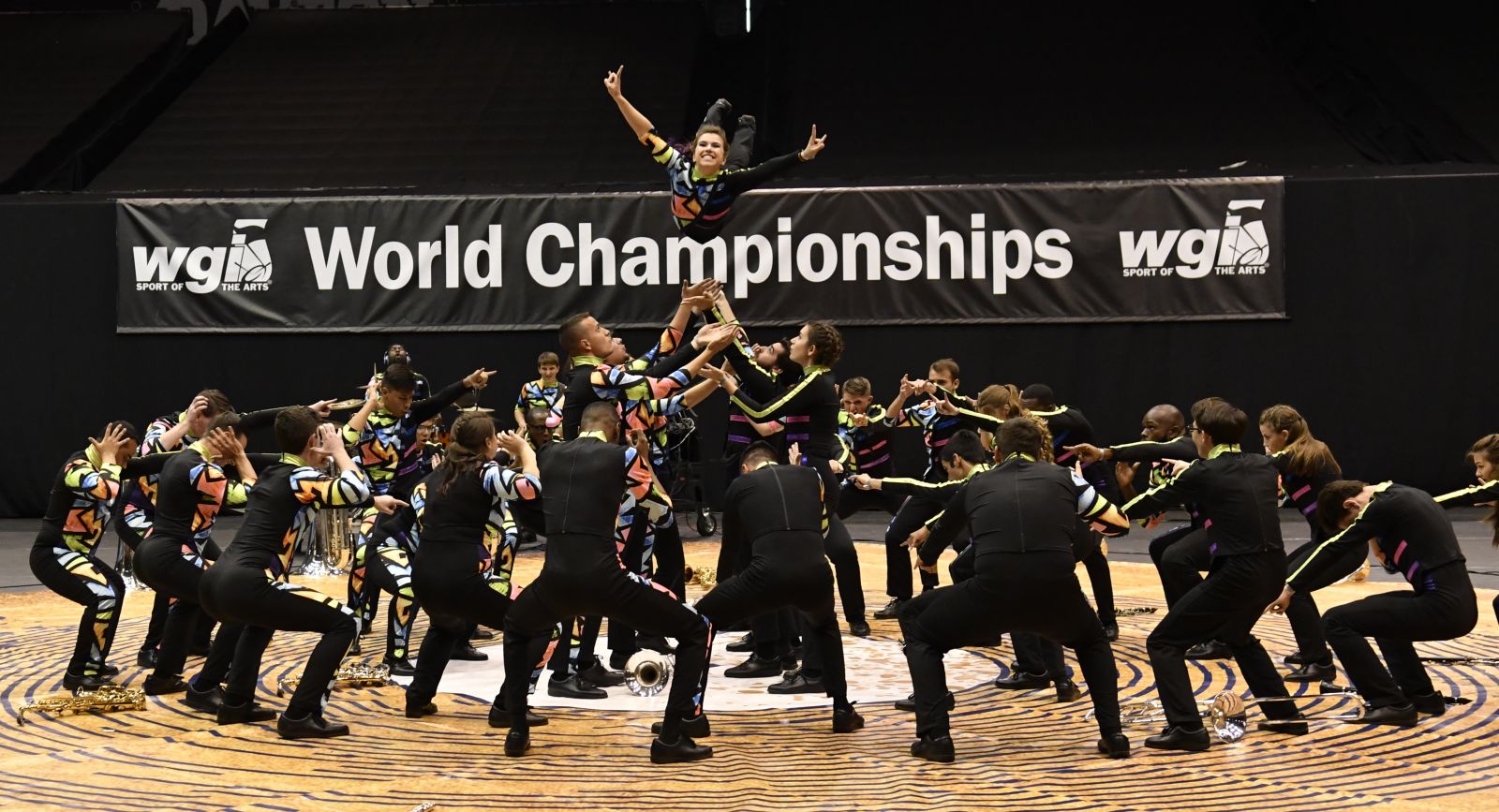 Because of the small numbers in WGI groups, it gives the ensemble members a chance to really develop leadership skills within the ensemble. As Dunn described, one person can make a huge impact within the ensemble; giving someone that much ownership and leadership within a group as risky but well worth it. "It is a risk because it is your responsibility to create the product. I want them to succeed. I want them to be premiere people. I know when they are successful, I am successful. [We're all] major stakeholders in this because we trust [the members and staff] to get it done." The ensemble strives to facilitate an environment that create leadership through community.
As Paco Nunes describes it, STRYKE Wynds promotes a family atmosphere where they help, think, and treat each other with respect. "We entrust responsible members. Everyone has their own part in the machine." Creating a sense of community and relaxed environment, Nunes describes the feeling of STRYKE Wynds as communal, as many follow by example. Everyone is "at the next level," and there are no cliques, which starts with the example demonstrated by staff leadership. Everyone is looking out for one another and rehearsals are described as feel-good, fun, and productive. Working as a show designer for his 15th year, Nunes is entrusted the structure of the show. When trusting members with leadership, Nunes feels as though he is never "pulling teeth" to get things done. "While we take care of business, they take care of the group. By creating a community, it has caused creating a production less stressful."
Nicole Oliva, in her third year as a STRYKE Wynds Ensemble Leader, has learned over the years how to conduct herself as a leader. Holding leadership positions at her former high school, STRYKE staff knew she was ready to take on the leadership role within the organization. However, because of the communal and relaxed environment that STRYKE Wynds facilitated, Oliva found herself defining the etiquette within the group and learning how to turn the "switches on and off." "Three years ago I was just getting into drum corps. At my first rehearsal camp I was very strict. STRYKE taught me to lay back a little and find a good balance between being strict and being easy going." She has grown up as a leader and seeks out what works best, adjusting herself for the ensemble. Communication is important to Olivia as a leader. "A good leader has to be flexible and stand up for the ensemble, learning how to balance and how to explain to the members what the staff wants. If there are issues, learn to communicate between the admin staff and the students," Oliva says of her experience. When asked what advice she would give to anyone aspiring to take on a leadership role, Oliva says, "Just be flexible and be ready. Five or six kids will be missing because of a holiday or school. Be understanding of the situation. Be able to assess a situation." Oliva also makes sure that members understand the activity and their role in it to make WGI Winds grow.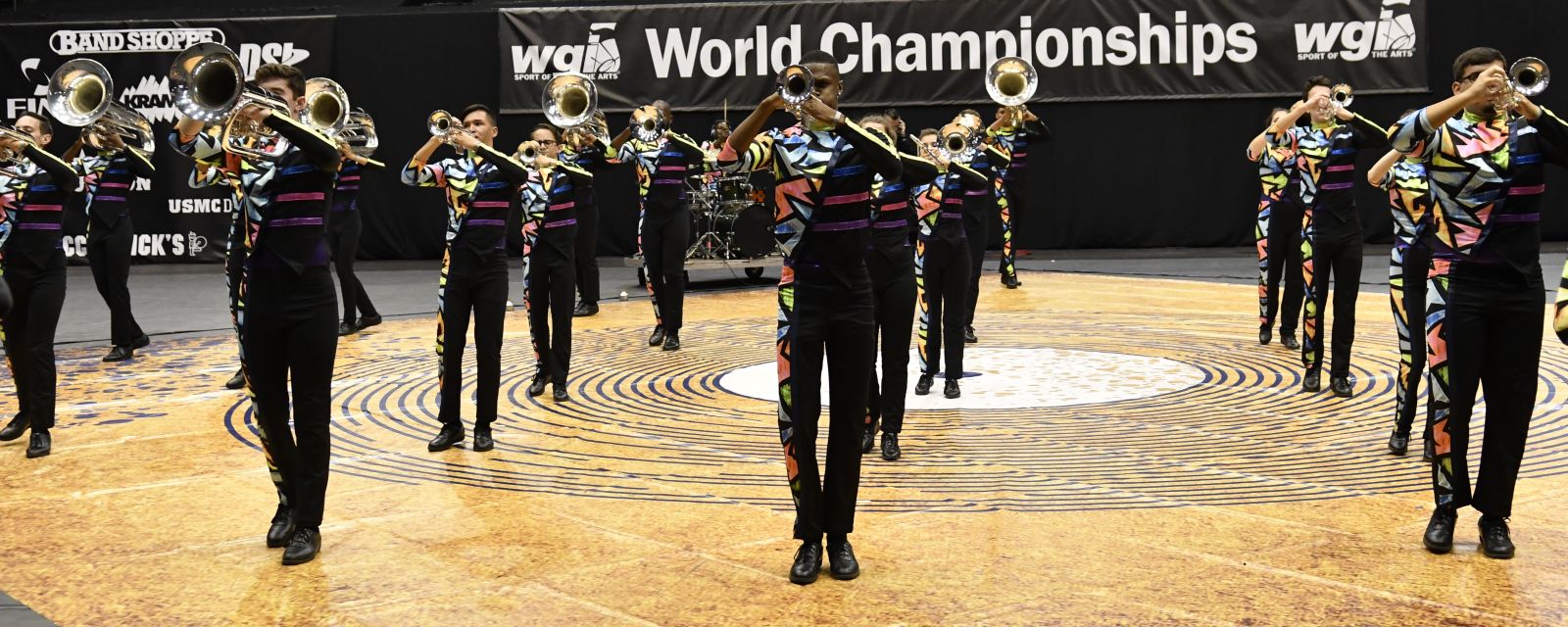 For Malik Neille, however, this was his first year in a leadership position. Neille learned a lot about patience and putting himself in other people's shoes. He was very aware of everyone around him for the first time in a long time. He was not just conscious of his performance, he was concerned and conscious of everyone else's performance, their experience, and more importantly to him, their morale. Neille feels that instilling a sense of camaraderie is an important aspect of being a leader. "Earn their trust. Stay on their level and be humble and be their friend. Make them feel like they want to be a part of this. If he or she is your friend, they will trust you whole-heartedly and things will go smoothly." Neille says that as a leader, it is inevitable that you will be in the spotlight, so it is important to be transparent. For him, that means working with Oliva on the success of the group. "You watch percussion groups and how they do so well. You watch them and how they trust each other at the same time. Nicole and I are always finding ways to find how great groups work. Why things work. We work to not change the championship mentality." When asked about co-leading, Neille says, "Nicole and I know each other's weaknesses and strengths. We bring that out of each other. Two leaders need to trust each other whole-heartedly and I have that for Nicole."
"We want to be leaders in this organization," Dunn states. "We want to take a leading role in what this activity is going to look like. What is WGI Winds going to be in 20 years? The only way to be leaders is to produce great shows and work hard."
---
About the Author: Morena Guerrero is a writer currently based in Miami, Florida. Since high school, her marching career has transformed into an enthusiasm for the pagaentry arts. She enjoys writing content for the WGI website and following WGI winds closely. She is currently earning a bachelor's in English writing at Florida International University.