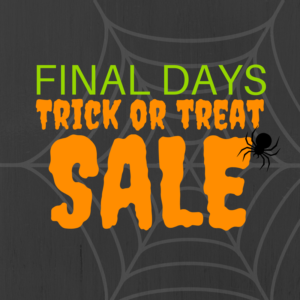 There are only 2 days left in our Trick or Treat Sale! Have you already taken advantage of one of our coupon codes?
There are several treats available with this sale, so watch our social media accounts for various coupon codes and discounts! Just go to the link in the social post, and we will link you to a page with a surprise coupon!
Here's a special code for those of you reading this!
Get your treat!