From a Lake Erie Regiment Press Release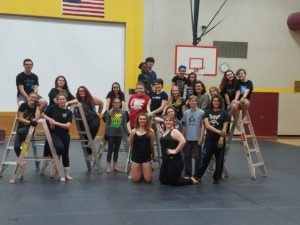 Lake Erie Regiment is proud to present their 2018 program, "Climb to your Dreams." This show depicts the struggles and determination along the way as they climb to their own ultimate dreams. Lake Erie Regiment will
perform to "Dream On" sung by Ronnie James Dio.
Staff includes Shawn Marie Gorring, Marvina Davis, Kayla Hardner, Alyssa Vinosky, and Matt Jones. Lake Erie Regiment consists of a 25 members, with captains Sami Beaver and Amber White.
Lake Erie Regiment will be attending the WGI Pittsburgh Regional on March 3-4 as well as WGI World Championships in April.