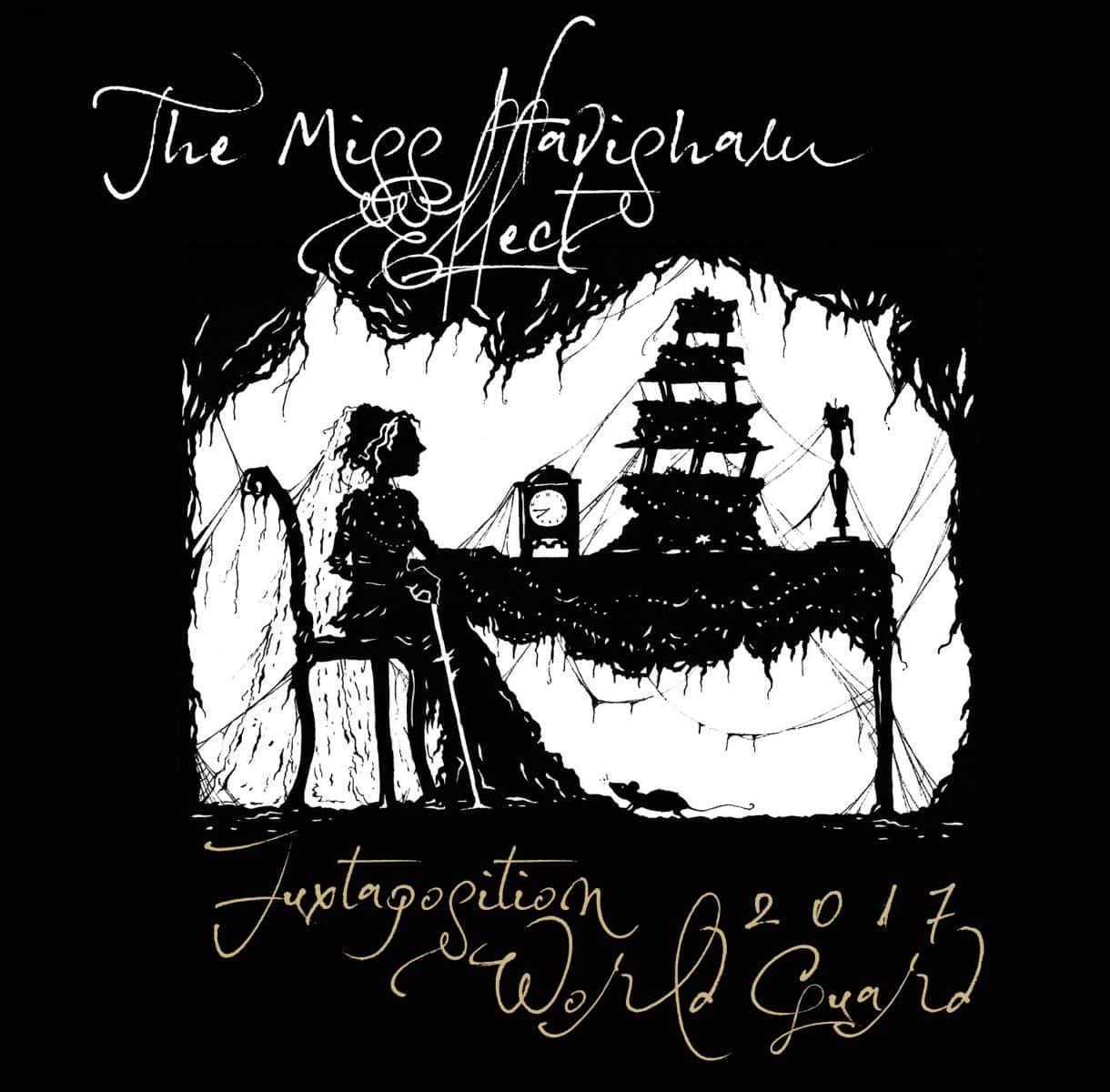 From a Juxtaposition Winterguard Press Release
Juxtaposition Winterguard is pleased to announce our 2017 program: The Miss Havisham Effect.
Juxtaposition is under the executive direction of Stephanie Furniss and Erin Culver. Our artistic design and staging team consists of Byron Valentine, Stephanie Furniss and Sal Salas.
Choreographers, technicians and additional support staff for 2017 include: Erin Culver, Tiffany Culver, Brandon Smith, Noah Trulock, Missy Trulock, Zach Dye, Eric Jones, Matt Miller, Jed Garvey, Kayleigh Hind, Tim Coady, Carla Tomsa, Travis Hatfield, Steven MacAlpine, Kayne O'Brien, Alex Holland, Sheldon Apo, and Dave & Terri Culver.
Soundtrack engineering by Tommy Allen; costuming, floor & flag designs by Byron Valentine and Scott Winters for FJM, Inc.
The 32 members of Juxtaposition World will be performing locally in the Mid East Performance Association, as well as nationally at WGI Regionals in Indianapolis, IN, Pittsburgh, PA, and Bowling Green, KY. Our season will culminate at the 2017 WGI World Championships in Dayton, Ohio.
In 2016 Juxtaposition Winterguard was the WGI Independent Open Class Gold Medalist, and were promoted to compete in the Independent World Class this season. In addition to an exciting new classification, 2017 also celebrates our Twentieth Anniversary of existence!
Please check us out on the web at www.juxtapositionwg.com, or visit us on Facebook!