In their ongoing effort to sow the seeds of the Sport of the Arts around a globe that is ever in need of more art and more connection, Winter Guard International hosted their inaugural WGI China Regional this past May. Of the twenty-one international color guards in attendance, James Bowie High School World Guard from Austin, Texas, was the only group to represent the United States—which they did proudly and with poise.
Over the past several years, WGI has upheld its long term goal of broadening its scope to a truly international level. The hope is to create inspiring spaces for young performers to grow and elevate their passion through music, movement and competition throughout the world. WGI China was the next step in the Sport of the Arts' positive global evolution.
Of the trip, WGI Chief Executive Officer Ron Nankervis said, "WGI's international expansion offers more to our organization and our performers—both domestic and abroad—than the miles in-between. Our international events allow us to learn from and experience the cultures of one another, while sharing and teaching our own passion for the marching arts."
On the heels of their first performance abroad at the London New Year's Day Parade, the Bowie guard traveled roughly 7,000 miles from Austin to Beijing for the chance to share their unique take on pageantry with the world. On the process of transporting the entire Bowie World Guard overseas, Director Joey Powell emphasized that organization and planning ahead were absolutely vital. Passports, visas, and necessary paperwork take weeks to procure; plans must be made for support staff; and transporting an entire guard of young people is not without its challenges.
"You're not just packing a suitcase and heading out on an adventure," Powell says. "We moved a whole production overseas."
"I wanted to stay true to our aesthetic and made strategic decisions to make that happen," Joey Powell says. "Balloons are much easier to travel with; sabers and rifles, however, are slightly more difficult!"
Powell and the Bowie guard took their bold, bright program "Primordial Soup" to WGI China. The 2019 production explored the intellectual depths—in true Bowie fashion—of life, its origins, and beyond, through striking color, sound, props, and motion. Despite their consistent success on the WGI stage, Bowie forwent their yearly trip to Dayton in order to facilitate their new adventure to China.
Ultimately, the trip was successful due to meticulous planning and a healthy team effort. Powell points to the tireless efforts of Vicky Wielosinski, an associate of Music Travel Consultants, as an invaluable resource and a key player in the success of their planning, travel, and experience.
"What an adventure [this] was for us as a group!" Powell effuses. While the event tested him as a director and administrator, he emphasizes that the challenge was well worth the effort.
"This trip was not only to be an ambassador for WGI, but to make sure our students educationally grew," he says. "I wanted our students to interact with their peers, dive deep into the history of China, and immerse themselves in the culture."
Immerse themselves they did. Bowie visited, among other things, Chinese Calligraphy Class, High School Tours, Tea Drinking, The Great Wall, Forbidden City, Tienanmen Square, Summer Palace, The Temple of Heaven, and several local markets.
Beyond appreciating and cultivating love for a new culture, the Bowie guard experienced an incredible performance upon the inaugural WGI China stage. Powell describes the experience as truly amazing. The Bowie team visited the arena to afford their overseas peers the big, Texas-style support they demonstrate so enthusiastically stateside. On and off the performance floor, Powell was taken by the connections he saw happening over the entirety of the trip, which he is confident his students will cherish for their entire lives.
"We are such a visual and physical art form. Language wasn't a barrier to sharing and learning from each other," Powell says. "When you witness young students working together for a common goal—in this case learning from each other—it [made the work worth it.]"
Powell, who is committed to creating lifelong learners and productive citizens of the world of his students, is hopeful that the Bowie guard was enriched in ways that transcend technique.
"Understanding and being able to interact with the diversity in the world will be a huge tool for success in their lives," he says. "It has hopefully opened their eyes to the possibility of their impact on the world."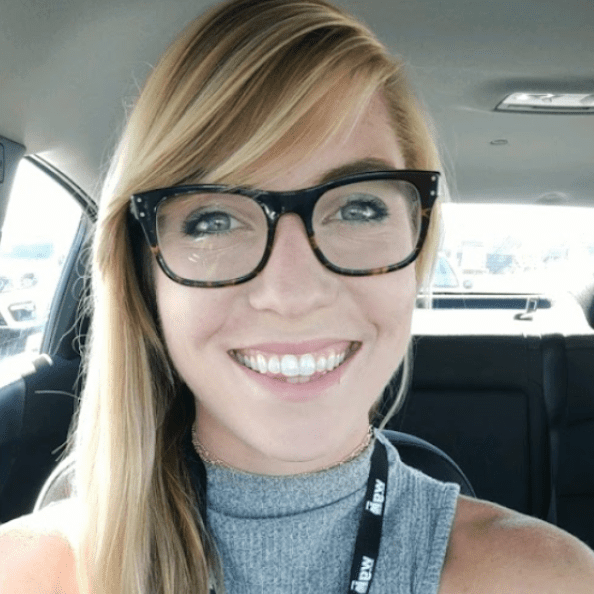 ---
Jenny Lyons is a freelance writer and master's student of writing at San Francisco State University. She has a BA in Literary Journalism from the University of California, Irvine. She is an alumna of WGI, having performed with the Santa Clara Vanguard Winter Guard from 2013 to 2015, during which time she was fortunate enough to become a WGI World Champion. Jenny has also marched with several drum corps including the Santa Clara Vanguard. When she is not writing, Jenny can be found continuing her passion for color guard through teaching in the Bay Area and serving as caption head to the Vanguard Cadets.