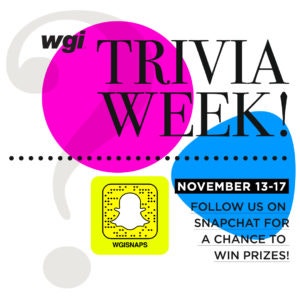 November 13-17 is WGI Trivia Week!
We want to kick off the indoor season with a little bit of trivia fun! Follow us on Snapchat (WGISNAPS) to see the trivia question of the day. The first one to snap us with the correct answer will win a WGI prize!
Make sure you look everyday – questions will be posted at random times.
Good luck!