WGI is excited to announce that this year's $25,000 International Travel Grant has been awarded to Imbue Winterguard. Imbue, a 2014 Independent World bronze medalist, will use the grant to participate in WGI Japan on February 2, 2019. WGI first developed the grant in 2017 to help one U.S. group per year cover the costs of traveling to an international event. In January 2018, Warren Central High School traveled to Tokyo to become the first U.S. group to receive the grant and participate in a WGI event in Asia.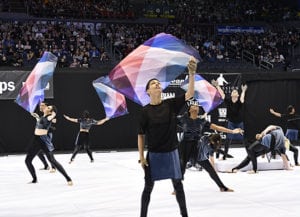 "Since attending WGI Asia events myself, I have been inspired to share such an amazing experience with the performers of Imbue," said Imbue Director Shavon Garcia. "I am beyond excited, and grateful, for this once in a lifetime opportunity. Our team of performers and staff are honored to receive this travel grant from WGI and share our love of performing with the teams that will be at WGI Tokyo!"
Invitations to apply for the travel grant initiative were made available to members of the Color Guard, Percussion, and Winds Advisory Boards. Each advisory board is composed of one representative from each Independent World and Scholastic World finalist and the top five finalists from all other classes of competition at the preceding World Championships.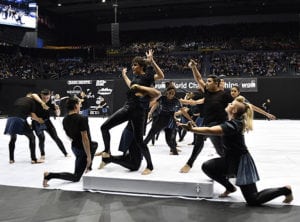 "WGI has helped to ignite tremendous growth in the indoor marching arts in Asia since we began our commitment expanding our reach in this emerging region," said WGI Executive Director Ron Nankervis. "We are excited to share resources with groups interested in broadening their performers' experience and inspire groups to join in the community that is WGI."
Last year saw the largest WGI Asia event calendar with events in Indonesia, Thailand, Malaysia, Japan, and the Philippines, not including the recently announced WGI China event for June 2019. WGI also expanded into Central America with WGI Costa Rica in September 2018.
For more information and to see a list of groups participating in WGI Asia, you can visit the International section of the WGI.org by clicking here.