By: Jeffrey Peterson
How We Thrived: Advice from WGI's Longest Continuously Active Ensembles
Interview With John Mapes, Program Coordinator/Battery & Visual Designer for Pulse Percussion.
Top 5 Finishes (2009 – 2019, 2022)
Championship Years: 2010, 2014, 2016, 2022
What was the original reason or catalyst for starting the ensemble?
It's twofold. Technically, I didn't start the ensemble. Pulse Percussion came out of Impulse which is an open class drum corps that started in 2005 underneath Caleb Rothe, Ken McGrath and a few others. It was actually a really strong start. They were working with the drum corps and they did it for three years. A lot of people that began as founding members were aging out and they ended up taking over the group in 2008 when most of the original staff left. They were all old students, and we're all a community out here. Only one staff member stayed and he became the director while the rest of the staff was all alumni.
They reached out to me in 2008 and at first we said no, we're too busy and we're also concerned about independent world and if we're ready to tackle that. Back then, we considered ourselves the A and Open guys. We were cranking out little groups and getting ready for Box Six, so we didn't think we could take on another project. We ended up jumping in and writing the music, but we were still a bit hands-off. 2009 was our first real year with the new Pulse. We changed the style and we tilted more Vanguard versus Blue Devils. People really liked "Breathe" and it was great. And the group went from 8 to 10 to suddenly 4th. The first four years, they were just a finalist. There weren't even that many groups back then. It's not like now. Only a few groups were out, maybe 16 and 12 made it.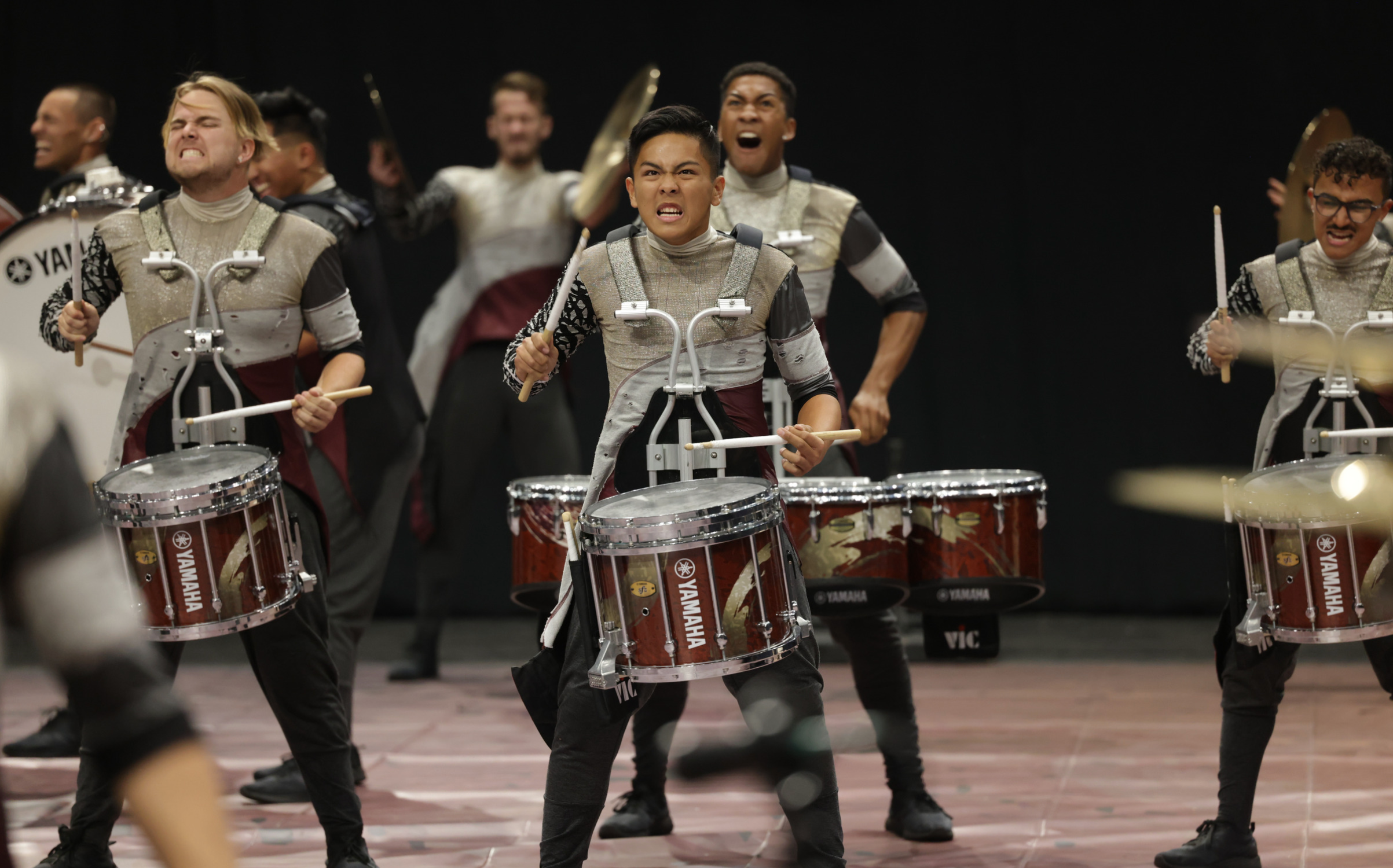 What would you say the original goals were? And have they changed through the years?
The original goal in 2008 and 2009 was educating people and expanding our presence, since locally it was just RCC. There was Chino Hills and Pacifica families but there was only one real independent group and people were wondering how they get good enough to make (RCC). My students wouldn't be able to walk into RCC, especially right out of high school, so we initially wanted to create more opportunities in Southern California. Even in our first year, we still sent recent graduates there, but the main idea was more opportunity. The second real idea was mentioned already, but RCC and Blue Devils have a very good thing going for themselves, so we were like, "what if we could tap into the Vanguard talent? What if we could provide an indoor group that did that same type of style and provided opportunities for the other half of the people around here?" We knew we had people and we tapped into them. We got a handful of Vanguard guys to come in and start spreading the word, and things started moving quickly.
Can you talk about the most difficult year for Pulse? That Could be finances, logistics, members, etc.
No doubt, absolutely no doubt, 2010 was the hardest year that we will ever deal with. We were still affiliated with Impulse Drum & Bugle Corps up through 2009 and it was a very difficult relationship. The drum corps had the gear once a month, so Pulse in 2009, we were 4th place, but we just had nothing once a month. We would just shut down. We would have people bring their own drums and the front ensemble would go to one of the high schools we taught. It was all separate. We had a grid and everyone's on mismatched drums and it wasn't professional at all. And of course, our drum corps conflicts don't line up on that weekend, so we're still missing people on other weekends, but we couldn't just shut down.
The conflicts were a nightmare, so we decided to split in 2010. That was the scariest decision that we've ever made. Danielle Collins was the executive director that year and she's still involved. We met up and said "are we really doing this?" After 2009, because we didn't see the relationship continuing. She's done most of the legwork. We got our nonprofit, she took out a loan, and the companies were obviously helpful. We were competitive and people saw what we were doing.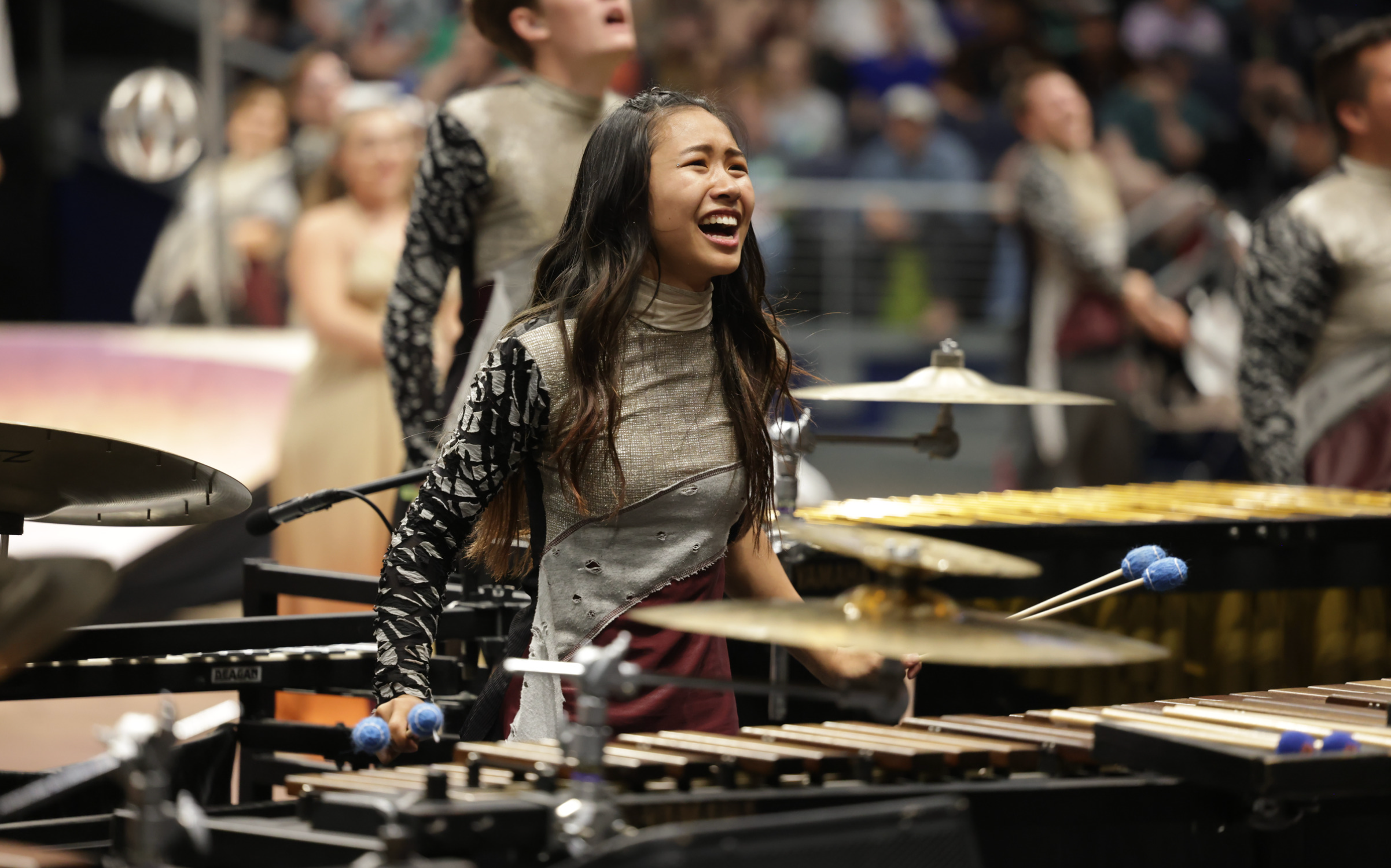 From the outside perspective, it looked like you guys were just rocking and rolling.
That's the Cinderella story man and it's like, no one knows. 2010 was extremely hard, and we actually ended up winning, but it was almost a fantasyland. Even at auditions, we didn't have our gear. We had to borrow a high school pit, and we had drums, but they were old drums from Yamaha. Yamaha said "are you sure you want these?" and we were willing to take anything they'd let us borrow. They were old rain drums that were sitting in a warehouse for years. We didn't have money because we had to put it into the front ensemble. We had to start from scratch, but by the end of the season, we had everything we needed. It was a long journey to get all the gear, sound equipment, and make sure the props were good without raising fees. We didn't want to just double fees because the organization was going through something. It was the wildest season because we went from 'we might have to fold' to 'we just won WGI'. It was premature and freaked us out because we doubted ourselves. Pulse was this group that had never medaled that suddenly came in and won WGI. It was the hardest year but then there was also a kind of awesomeness. It was tough.
How are you guys able to get your equipment and your members to the other side of the country? You guys are competitive, especially design-wise, but your logistic costs are almost twice that of every other group.
That's the hardest part. The hardest thing about Chino Hills is it costs us $1500 a kid to get to Dayton. You look at your entire budget and you're like "how do we even get everything else?" The independent situation is the same. That taught me how our existence in each region is different. We have a huge indoor percussion scene. SEPA has a little over 100 groups, but then there's another circuit called American Drumline Association and they have 150 groups. There's a lower circuit with at least 200 high school drumlines competing, just in Southern California. We have a ton of people, kids and staff, and all those things that are really helpful.
At first we only had RCC and Pulse. That was it. And that's why we ended up starting POW, which was Pulse Open in the beginning. That was strictly based on the lack of groups after a couple of open groups folded. We started Pulse Open in 2011, which was also crazy the year after we started our own organization. That would be the second hardest year. So there were very few independent groups back then and now we're looking at 10 groups. It's a totally different landscape. Part of it is we got in early, and we've been competitive. We have a large staffing community, so we're able to pull members of a lot of our staff who teach drum corps as well.
So, the new challenge is "how do we keep getting members when there are 10 groups and you're spreading now between three groups for the top-end talent?" The answer we've learned is that you can't focus on the competition because there's nothing you can do about it. You must focus on member experience and try to create the family vibe, the culture, whatever you want to call it. We have to create an ensemble where people want to stay and want to come back. You can't really focus on the other things.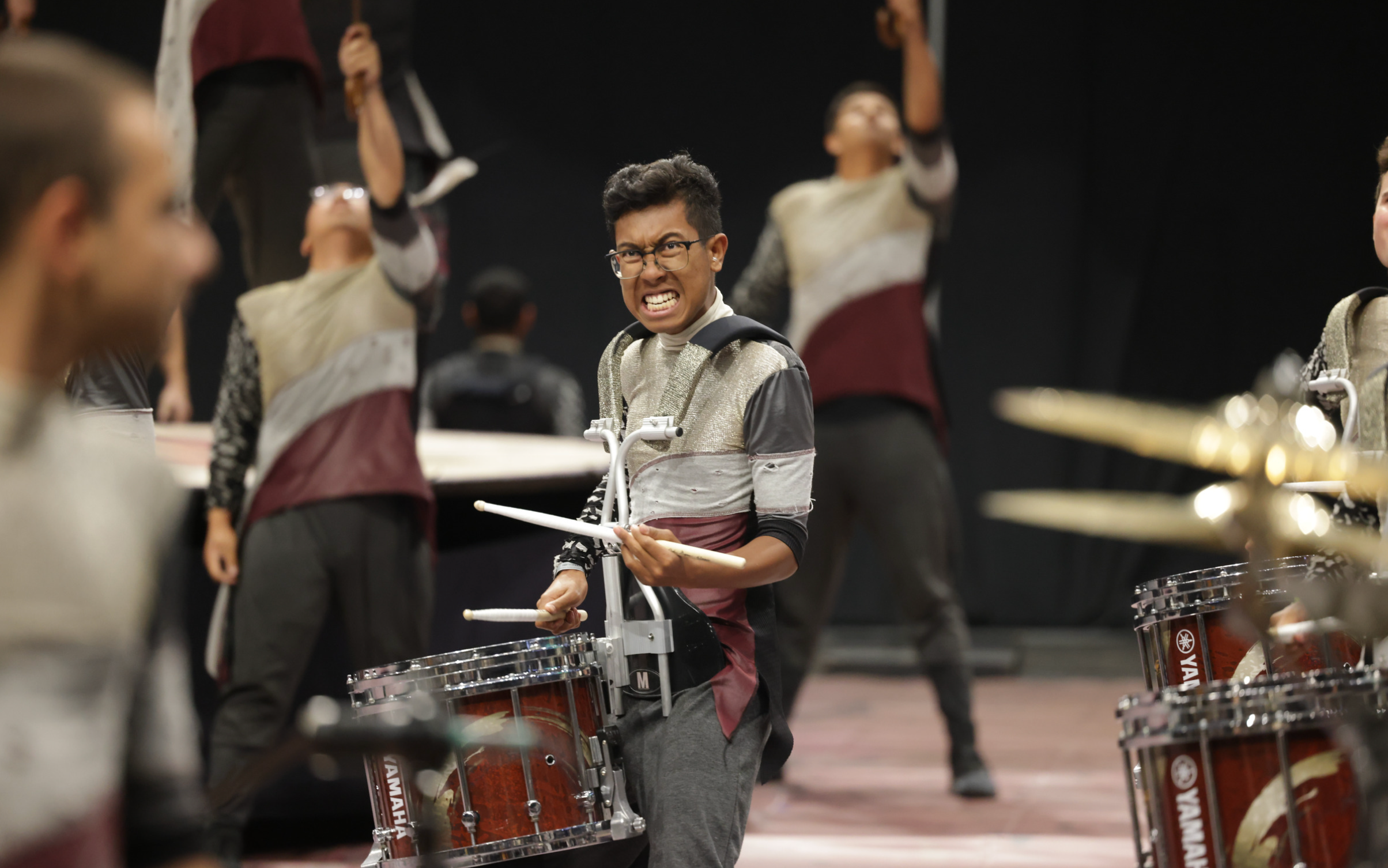 What's your advice on how to stay active and do this whole indoor thing?
You can only worry about the things that are in your control and you can't worry about the things that aren't. Every region has its own set of problems. People in many regions want more members or better members, but you might not have the players near you, so you can't fret about it, you just have to keep working. It's the old saying, "if you build it, they will come." We have the problem out here of too many groups, so it's a little diluted, but I can't worry about that. I can't worry about competing with RCC and Broken City as a negative thing. Look at it as a positive thing, focusing on what you can do. Treat the performers with respect and get them on board.
For me, when I first started teaching Pulse, I was coming in with more of a "high school" mindset, and that turned a lot of members away. They were like "whoa, we're not kids" and I'm like "You're messing up like a kid, so why would I treat you different?" They didn't really appreciate it, and it took a few years to find a better way to go about it.
I also think that a major buy-in is when you commit to a show. It's tough, but I think that's one of the biggest tools, especially with younger members. I talk about this at clinics all the time when people ask "How do you do Chino Hills?" and I'm like "First of all if you're starting out, you better do a cool show." You must have a concept that kids feel confident doing and it often comes down to what they're wearing. Would you wear that? Would you put that on? And if the answer is no, why are you making your students do it? If you get to the end and you wouldn't want to be in that show yourself, then you need to take a few steps back in the design process and reshape it. The higher-end groups can take a bit more risk here and there, but you need to focus on a show that will keep your kids engaged from start to finish.
About the Author:
Jeffrey Peterson currently teaches English and music at Fugees Academy and previously taught at the University of West Georgia and Spelman College. He graduated from the University of West Georgia with a BA in English and the MFA program of Sarah Lawrence College in Bronxville, NY, with a degree in Writing. Jeffrey currently directs Q2, a PIO finalist from Atlanta, GA. From 2017-2018, he served as one of their bass techs and previously taught bass for Atlanta Quest in 2011, 2014, and 2015. Jeffrey performed with ALLIANCE DBC from 2005-2008 and 2010-2011, while also serving as Executive Director for the corps in 2015 and 2016.