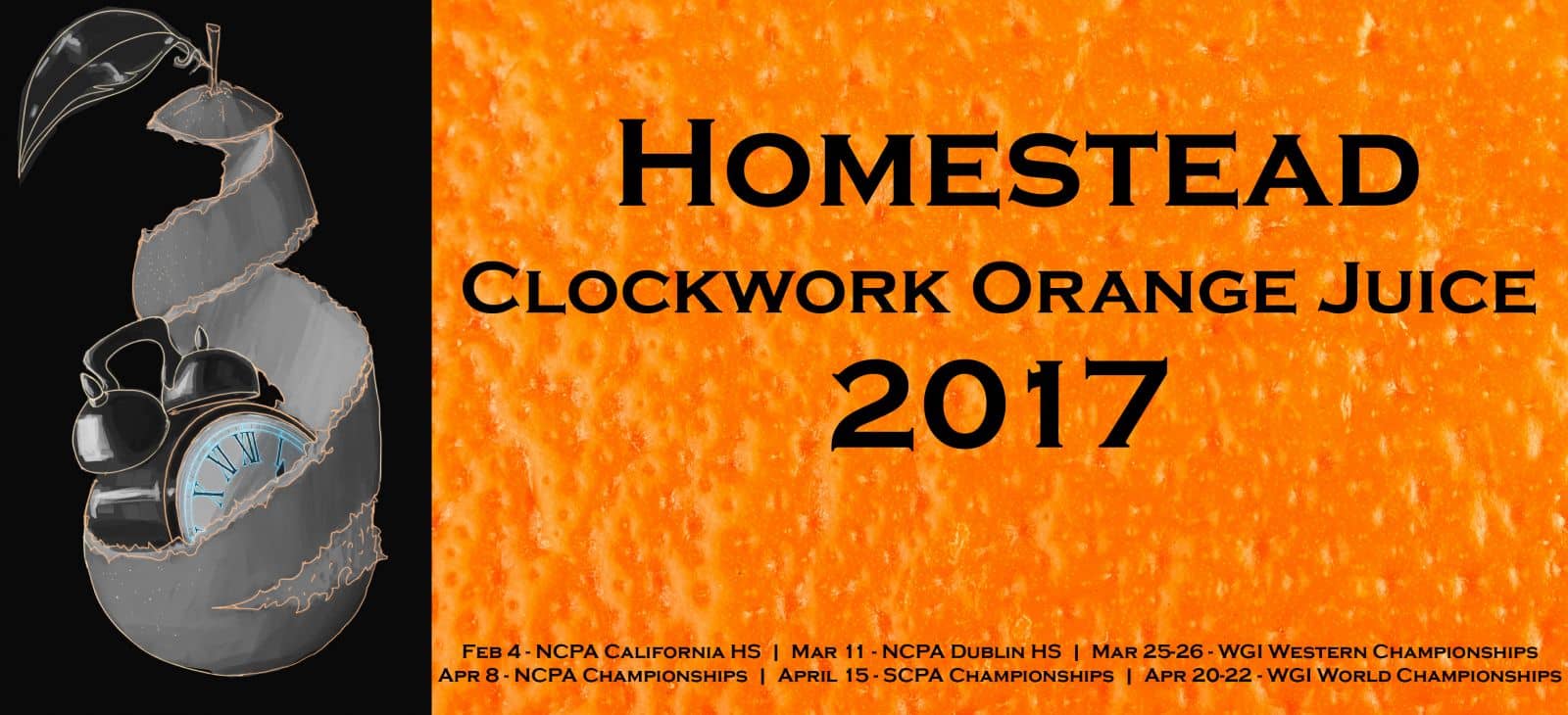 From a Homestead Percussion Press Release
Homestead Percussion, from Cupertino, California, is excited to return to WGI Championships for its fifth consecutive year.
This year's production – Clockwork Orange Juice – is a surrealist take….on breakfast. All the iconic shapes, sounds, smells, and feelings of breakfast – mined to their surreal potential.
Featuring the music of Prokofiev, Ravel, and Sizzling Bacon.
Design team Dave Sankus, Lane Armey, JC Caceres, and Ryan Springler can't wait to share this year's production. Come hungry!!
Follow us at facebook.com/HomesteadPercussion for regular updates on the inspirations and motivations for everyone's favorite meal; coming to an indoor percussion arena near you.