From a Hardin Valley Press Release:
"At day's end as the sun drops low
There comes a treasured glow
Of golden hue
That calms one's view
And soothes the restless soul
…
The golden hour,
The golden hour —
Its magic is a spell
Cast broad upon
All those who pause
And for some moments dwell
Within its space
Wherein to find
A time when all is well."
-The Golden hour, Chuck Kellum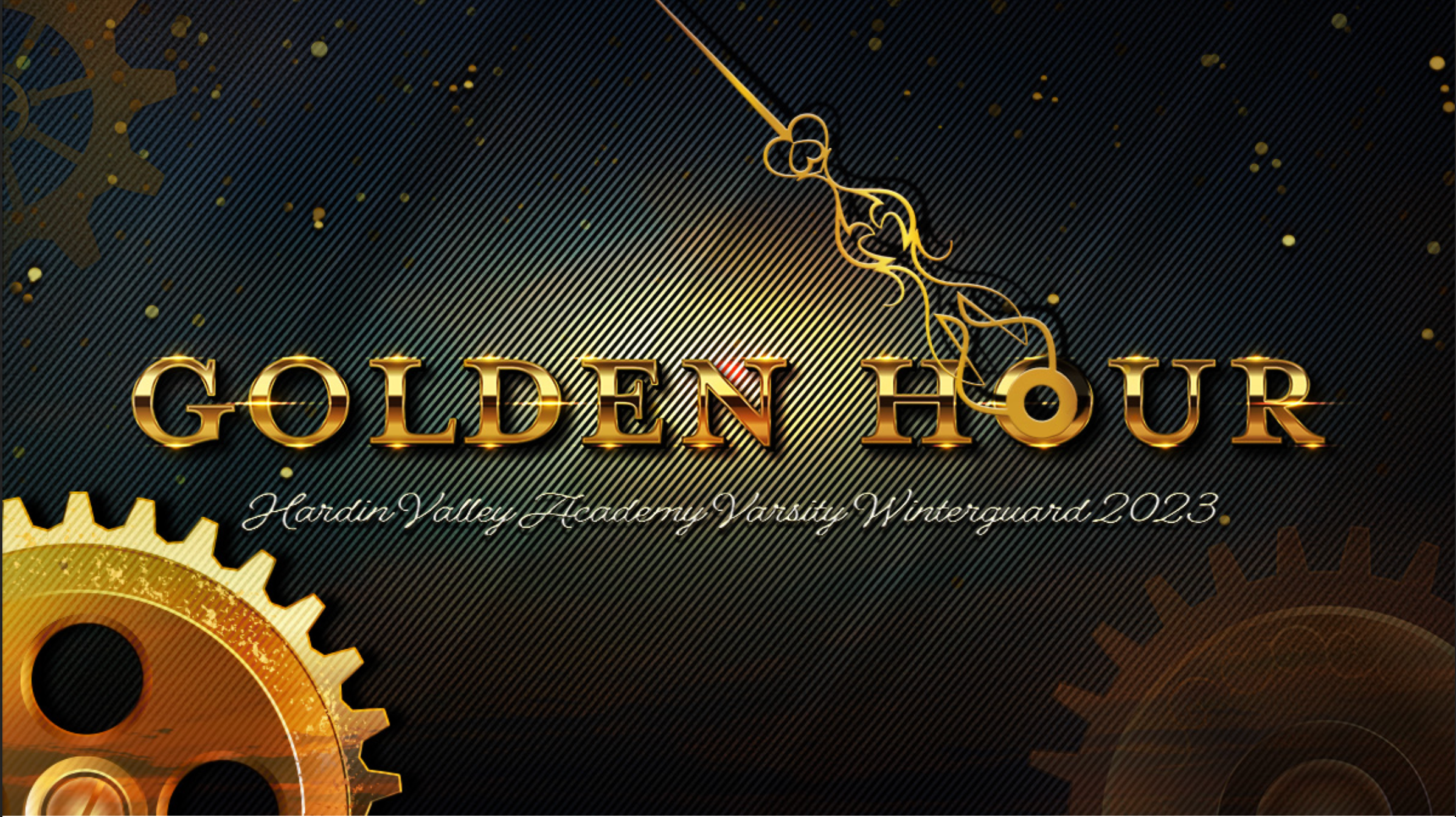 The Hardin Valley Academy Varsity Winter Guard is proud to present their 2023 Production, "Golden Hour"
This Winter, we invite our audience to explore the brief moment of time where the sky is set ablaze with shades of whites, blues and oranges: the Golden Hour. Time seems to stretch as the sunset's golden glow creates a picturesque environment, and we are lost in the pure natural beauty of the sky. Just as quickly as the blues turn orange, the vibrant color begins to dissipate and we exit the Golden Hour just as quickly as we entered it.
The Hardin Valley Academy Varsity Winter Guard is under the direction of CJ McCrory. Staff includes Kelly Laws, Katie Perry, Zoe Abraham, Julia Fay, and Tim Hudnall, assisted by band directors Alex Rector and Chuck Brock. Visual Design for our 2023 Production provided by Kailey Portwood and produced by Fred J. Miller Inc. and Field and Floor FX. Prop design and construction by Chris Smith, Ken Hargett and the HVA Band Boosters Association.
HVA Varsity Winter Guard is a member of East Tennessee Performing Arts Association competing in Scholastic A, with plans to attend WGI Regionals in Knoxville & Atlanta, as well as World Championships in Dayton, Ohio.