By Hannah Corson
"Peggy Twiggs, certainly a legend of our time, has humbly worked for many years teaching a technique that has gifted our activity with a level of precision and excellence that has elevated the pageantry world."
-Denise Bonfiglio, WGI Hall of Fame Class of 2000
Because of her pursuit of excellence, Margaret "Peggy" Twiggs was elected into WGI's Hall of Fame in 2017. She will join 59 others who have received this highest honor because of their significant contributions to the activity. Twiggs will be inducted in a ceremony to take place Wednesday, April 5, just prior to the start of the 2017 Color Guard World Championships in Dayton, Ohio.
Twiggs grew up in Revere, Massachusetts, just outside of Boston. In the early 1960s, she attended a small high school where a large amount of students were involved in the color guard. At first she expressed a desire to join the drum line, but girls weren't allowed to participate, so she decided to join the color guard instead. Little did she know that this would be the start of a long and successful color guard career.
In 1967, Twiggs began marching in Drum Corps International with the IC Reveries, later called the 27th Lancers, where she spun flag until her age out season in 1973. It was during this time that the famous "Peggy" spin came to fruition. During her marching years, the rifle and sabre lines seemed to have more "routines" to practice than the flag line. The flags were expected to spend all day marching, unlike their weapon counterparts, so Peggy decided to make a change. She started developing "routines" for the flags and once her drill instructor saw what she was doing, Twiggs was asked to create a "trick flag" line. The flag line began learning all kinds of spins and tosses, which led to the "Peggy" spin being incorporated into the 27th Lancers' 1972 show.
Not only was the "Peggy" spin incorporated into the program of the 27th Lancers, but it has also been used over the years in programs all around the world. Denise Bonfiglio stated, "Why would anyone teach the "Peggy" spin? The answer is simple; it's a language of technique that is unique and teaches students about strength, position, timing, weight, balance, posture, focus, and is the stepping stone in developing skills using both the right and left hand." This spin left a monumental mark by adding a new level of technicality to the activity.
After aging out of drum and bugle corps, Twiggs spent her time teaching local color guards and in 1978 she became involved in the first ever season of Winter Guard International. Since the inception of WGI, she has left her mark on many incredible groups that have taken the floor at World Championships: Quasar, Emerald Marquis, Odyssey, Blessed Sacrament, and the New York Royal Guardsman, just to name a few.
Twiggs' legacy is not limited to her contributions to color guard technique, as her teaching style has left an immense impact on all who have had the privilege of working with her. Those who have spent time with Twiggs describe her as polite, respectful, supportive, dedicated, and most of all, passionate about the activity and giving back to her students. Her infectious energy allowed her students to develop the same love for color guard that she possesses. "Peggy challenged all of us to take a risk, to go beyond our comfort zone. 'Can't' wasn't a word in her vocabulary. She is an artist who used all of us as her palette. She has changed 'guard' forever all while being one of the most humble human beings I've ever known," stated Maureen MacDougall, a former student of Twiggs at the Defenders Rockland.
Peggy Twiggs' contributions have also been recognized by the Drum Corps International Hall of Fame and the Massachusetts Drum Corps and Music Education Hall of Fame. Twiggs has since settled down, gotten married, and continues to reside in Massachusetts.
---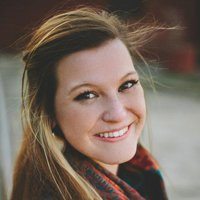 About the Author: Hannah Corson is a marketing student at the University of Mississippi. Prior to moving to Oxford, to attend college, Hannah lived in Madison, MS where she began her color guard journey with the Madison Central High School Marching Band in 2009. Through the band program, she was able to compete with the school's Sapphire Winter Guard for three seasons. After high school, Hannah participated in DCI with the Music City Drum and Bugle Corps and more recently with the Bluecoats. Her 2015 winter season was spent as a charter member of Conversion Independent Winter Guard. Following graduation, Hannah hopes to pursue a career in social media marketing and continue to participate in WGI.