By Alex Mendoza
"It's like anything else in life. It all boils down to priorities and balance."
Few statements possess the ability to capture the essence of an individual, both in respects to their personal and professional demeanor – but the preceding collection of words said by the man himself paint an accurate portrait of who Jim Dwyer is – on and off the competitive floor.
Known to many within the activity as the WGI Visual Caption Head, as well as an experienced Visual judge in several local circuits across the nation, Jim Dwyer is not solely accustomed to working within the judging realm.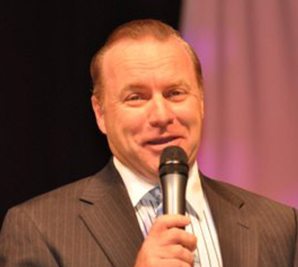 His educational background includes a period of time studying architectural engineering, a practice that focuses on the various forms of harmony between the components of line and space, and how they apply in the everyday world. Interestingly enough, the concepts of this subject extend beyond making sense of the visual images created on the floor, also providing a set of guidelines to maintain a sense of balance and harmony within the personal and professional activities that Jim decides to partake upon year after year.
After all, it is by no means an easy task to judge and attend to being a professional public speaker, but Jim manages to schedule time for both his passion and his career.
"Marching percussion changed and shaped my life in so many ways. I got so much from it and from all the people that taught and judged my groups. I don't schedule any speaking gigs from February 1st 'till the end of April, because I'd rather be judging. I take a big financial hit in doing so, but it doesn't matter, since for me this is a higher priority. You don't do this activity for the money or the fame, there's way too little of both. If something is important enough to you, then you make the time for it. You do it because you love it. It is in your blood. For me judging is a way to give back to the activity."
Jim's story of how he became involved with WGI plays out like a well-known tale of indoor percussion lore. His long-time friend and fellow peer in the 1980 Crossmen snare line, Mark Thurston, contacted Jim in 1998 and asked if he would be willing to "cut some tapes" for the new Visual caption. Jim obliged and immediately became hooked to the countless displays of excellence performed by the ensembles in attendance.
Since then, Jim has become one of the foremost voices in shaping the visual front of the activity. As part of WGI's Educational DVD series, alongside visual designers Jay Webb (Avon HS), Dave Marvin (Northglenn HS), and Tim Fairbanks (Rhythm X), Jim helped with the production of the WGI Visual Buzz DVD: an educational discussion highlighting key elements of visual design from some of the most innovative designers in the activity. The DVD was one of the first of its kind for the indoor percussion side of things, and proved itself as an essential asset in providing inspiration and information for designers at all competitive levels.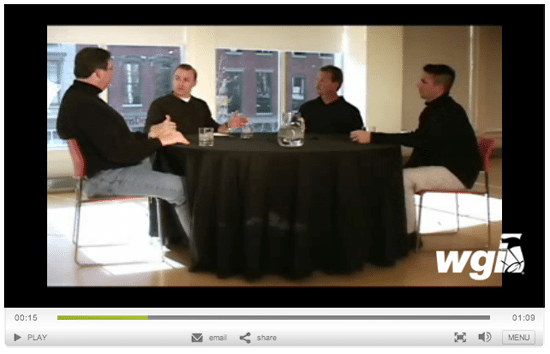 As the years have passed, the various implementations of advanced and unique visual concepts within the indoor percussion activity have vastly increased; especially at the World class level, where flights of physical fancy are somewhat of the norm, all while the performers engage in the simultaneous responsibility of being musicians and acrobats. It is an ongoing trend Jim recognizes, and as such it inspires him to go beyond what he sees on the floor, and dig even further to understand the very core of what a show is attempting to convey.
"In general it starts with a willingness to want to keep learning new things so that we can stay as current as possible. Any judge has an obligation to keep educating themselves and to keep experiencing and learning new things constantly. They owe that to the activity, their fellow judges, the ensemble staff members, and most importantly the performers.
"I read as much as I can about art and design principles. I attend as many productions as I possibly can. Often the very ensembles we judge drive that desire. Many times, I have judged a show early in the season that has sent me to my computer to Google what that particular show was about, and why the staff made certain decisions. It is one of the many exciting aspects of our activity."
Another one of Jim's defining traits is his sharp comedic timing.
Those who know Jim on that particular level, or if they were in attendance at the 2012 Hall of Fame Ceremony, are well aware of his insatiable knack to dish out the comedic punches with a sense of effortlessness that translates into much of what Jim does in life in general.
Obviously, with his own induction, he will be unable to play emcee, but shares in good spirits about whom he looks forward to leading the ceremony – and in his general tone of playful banter:
"I think Jimmy Fallon, Craig Ferguson, or maybe even Justin Timberlake would be great, but we will probably have to settle for someone like Dave McCarthy, or Dan Fyffe!"
In recognizing his own peers that have helped him along this path, Jim details the aspects of their personalities that resonate with him the most. Not in the same way that you might describe why you admire a person for what they did for others in creating a certain show, or writing a certain book. Rather, he focuses on the characteristics that inspired such forward-thinking actions. For Jim, it really is all about the details.
"I admire so many instructors since they dedicate so much time to this activity, and the students they teach. Some of the instructors that I worked with on the Visual Buzz DVD, like Dave Marvin, Tim Fairbanks, and Jay Webb, have done so much to advance the activity.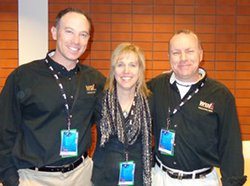 "I can still remember the day I met Ralph Hardimon. Turns out he was as nice as anyone ever could be, and as cool as the other side of the pillow. Other judges, like Dennis Delucia, whom I grew up on Long Island idolizing; My best friend Scott Johnson, a Blue Devil institution; Julie Davila, a fellow inductee who I originally met as the instructor at Overton, who along with her husband Lalo, and their daughters Danielle and Marissa, are some of my best friends
"It is such a close nit family that it is hard to single out just a few, but those people have made a tremendous impact for me."
As with any educator who wishes to pay it forward, Jim dispenses advice to those who wish to seek a similar path in the judging arena, or simply looking to improve in their craft. Anyone who can provide that type of invaluable information in an activity that tests competitive skill and embraces camaraderie is well deserving of the praise they receive from numerous renowned educators and designers.
"For aspiring judges, sure, judge. Judge a lot. Judge anything and everything you can. They say you can't learn to ride a bike in a seminar and I promise, you won't learn to become a good, or possibly a great, judge unless you practice every chance you get. Read. Read a lot. Start with How to Win Friends and Influence People and don't stop there. It is how I start every single year.
"I will offer one more thought. A quote from the great Dr. Baggs, a quote which Dennis Delucia mentions at every single judges meeting with good reason: 'A good judge has compassion for the kids that are performing, the ability to recognize greatness when it occurs, and the courage to reward it properly.'"
Well, Jim – it is time for you to receive your reward as well. For all that you've done, and all that you continue to do for the thousands of people involved in this activity.
Congratulations.