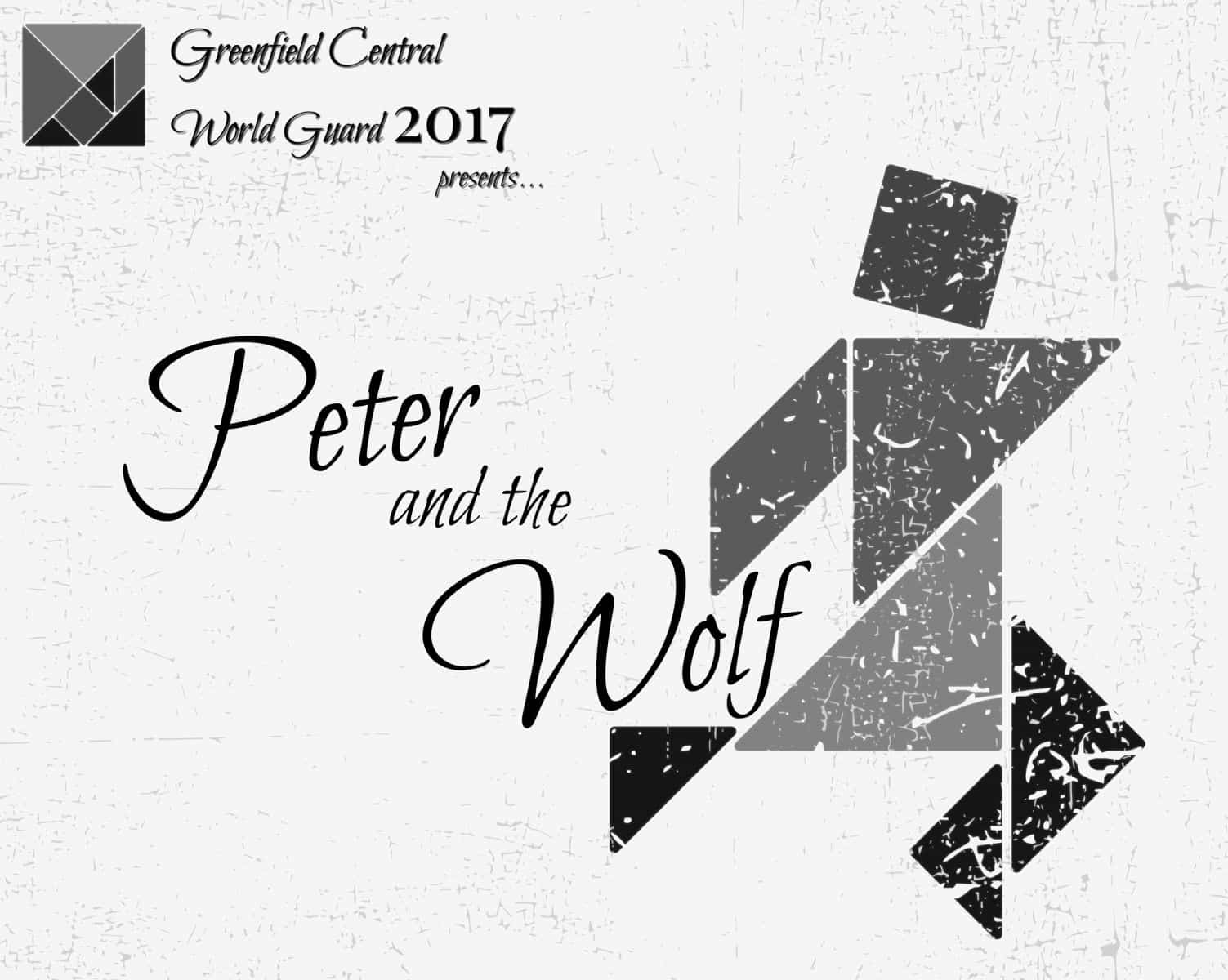 From a Greenfield Central World Guard Press Release
The 2017 Greenfield Central World Guard to Portray Classic "Peter and the Wolf" in 2017
"Peter and the Wolf" is an imaginative twist on the classic composition of a children's story set to orchestral music, written by Sergei Prokofiev in 1936. The popular story tells a tale of a boy who enjoys interacting with the wildlife around his home, despite his grandfather's reluctance should the boy meet a dangerous grey wolf.
The cast of Greenfield Central World Guard is bringing the story to life through transformation into each character throughout the natural progression of the composition through choreography, performance, and use of color: first the innocent boy, then a frantic bird, a clumsy duck, mischievous cat, and finally the ominous wolf.
As accompaniment, a life-sized tangram puzzle is manipulated around the floor to create a visual representation of each character, and varying color palettes in the flags will serve to enhance the mood. While incorporating the tangram puzzle with a piano adaptation of the classic by Prokofiev, the guard will stimulate both the eyes and ears of its audience, taking those who see the production on a reflective, nostalgic, and intellectually stimulating journey.
The Greenfield-Central World Guard will be performing at the WGI Indianapolis Regional, WGI Mid-South Power Regional, and WGI World Championships. The program is under the direction of Jacob Kalemba, and the staff includes Michael Townsend, Danielle Mason, Lynel Curd, Garrett Statzer, Rico Santiago, Michael O'Neil, and consultation by Michael Gaines. Uniform design by Chad Duggan and Dance Sophisticates, flag design by Martin Marron and Thomas Thawley, and set design produced by Michael Townsend and Jacob Kalemba.